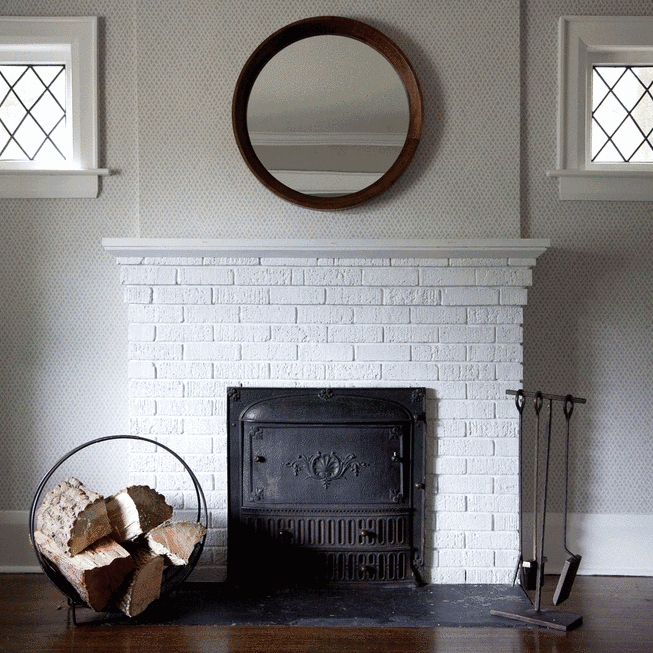 heymodestmarce.com
Hang your stockings with care and with style this year with these tips from Marcella DiLonardo, founder of Modest Marce. The hardest part will be deciding which look to choose.
Being the Christmas enthusiast that I am, you can imagine how exciting it is to decorate my new house for the holidays for the first time ever. While I would love to decorate just about every inch of it, my main focus was putting together a festive mantel. It is the focal point of the great room and the first thing you see when you walk into the front entrance. When we purchased the house, I was so excited that it came with the original fireplace built in 1928 and full of character.
Today I am sharing three different mantel looks to help inspire you! It made me wish I had two more fireplaces in the house to decorate so I could have each style on display. They are all just so pretty! The three styles I created are a rustic + minimal mantel, classic red + green mantel and a rich silver + gold mantel. I recently painted the fireplace a very bright white so it made for the perfect blank canvas for each set up.
Rustic + Minimal Mantel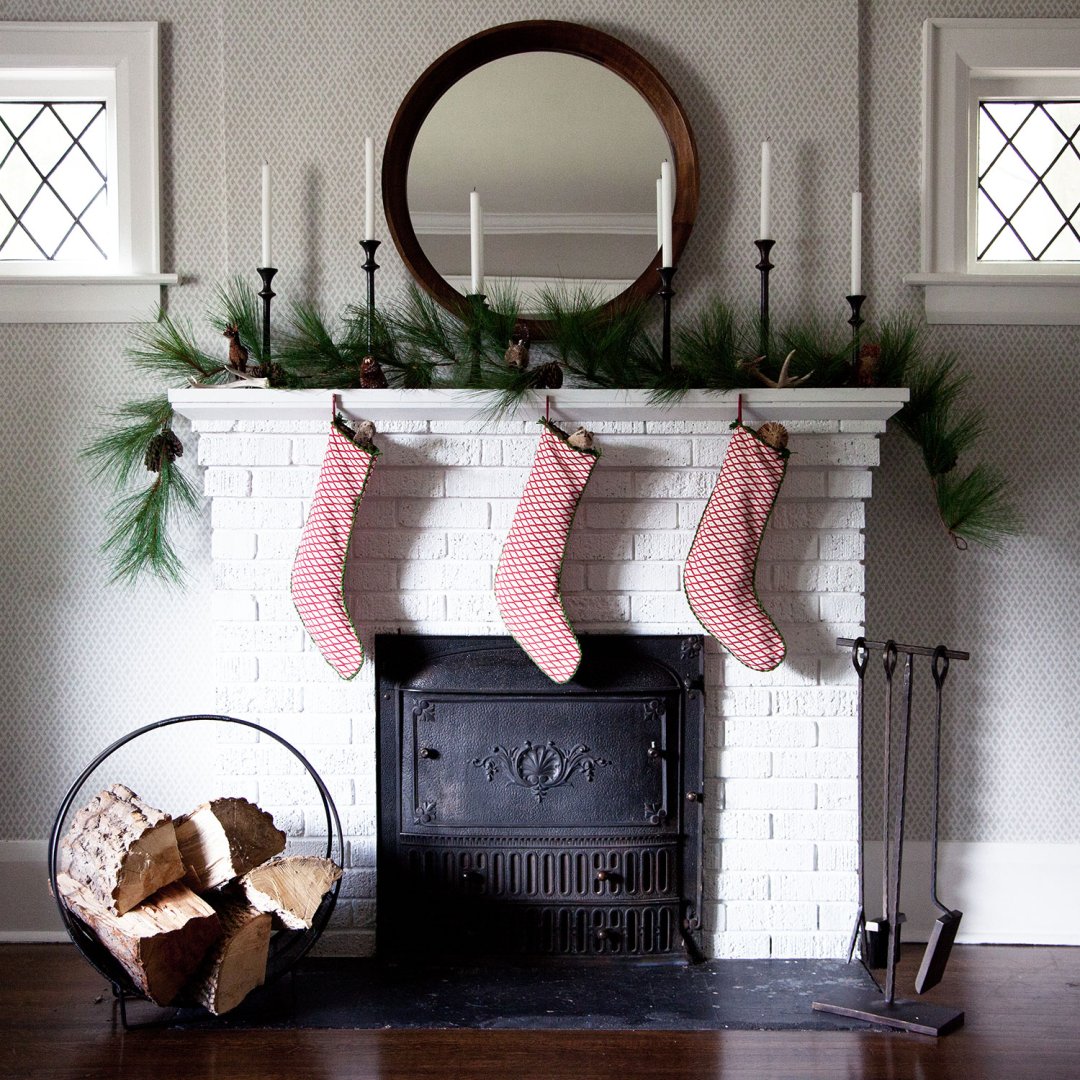 While the themes are very different, I followed a similar set up for each look. First things first: deciding on the garland and wreath! These two items helped set the style and tone for each design. For the rustic mantel, I chose the pine garland with pinecones to give it a very natural and woodsy feel. Fresh pine garland would look beautiful too!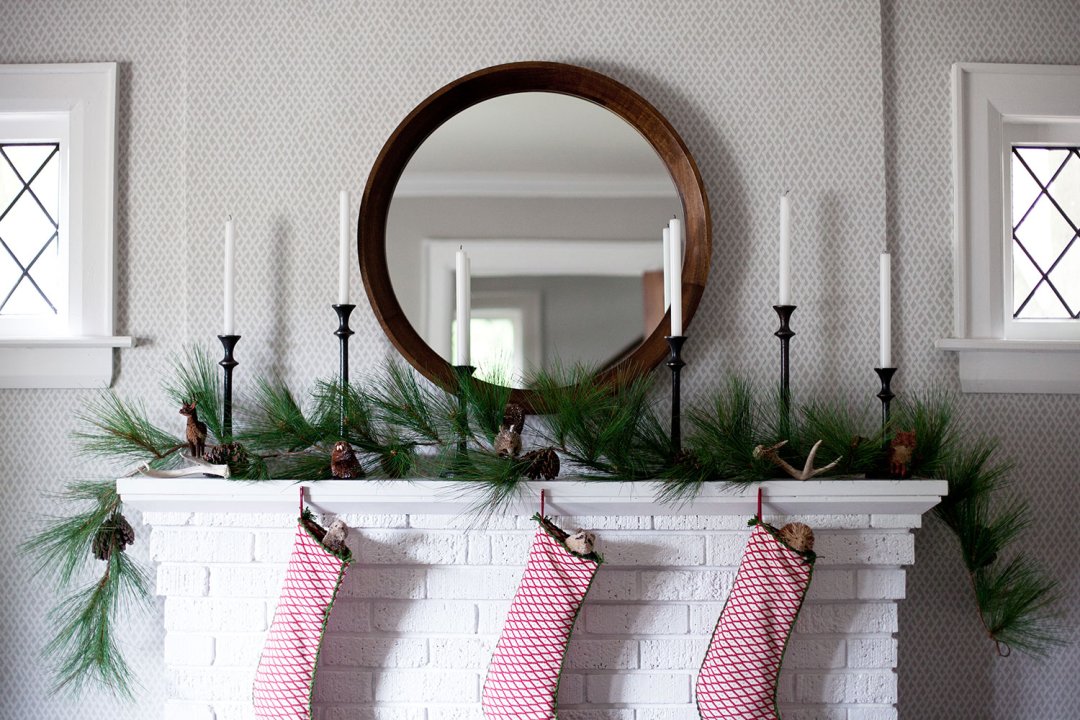 I kept the set up minimal and dressed it up with some simple stockings, naturally shed antlers, rustic bronze candle sticks and the cutest buri woodland animal ornaments.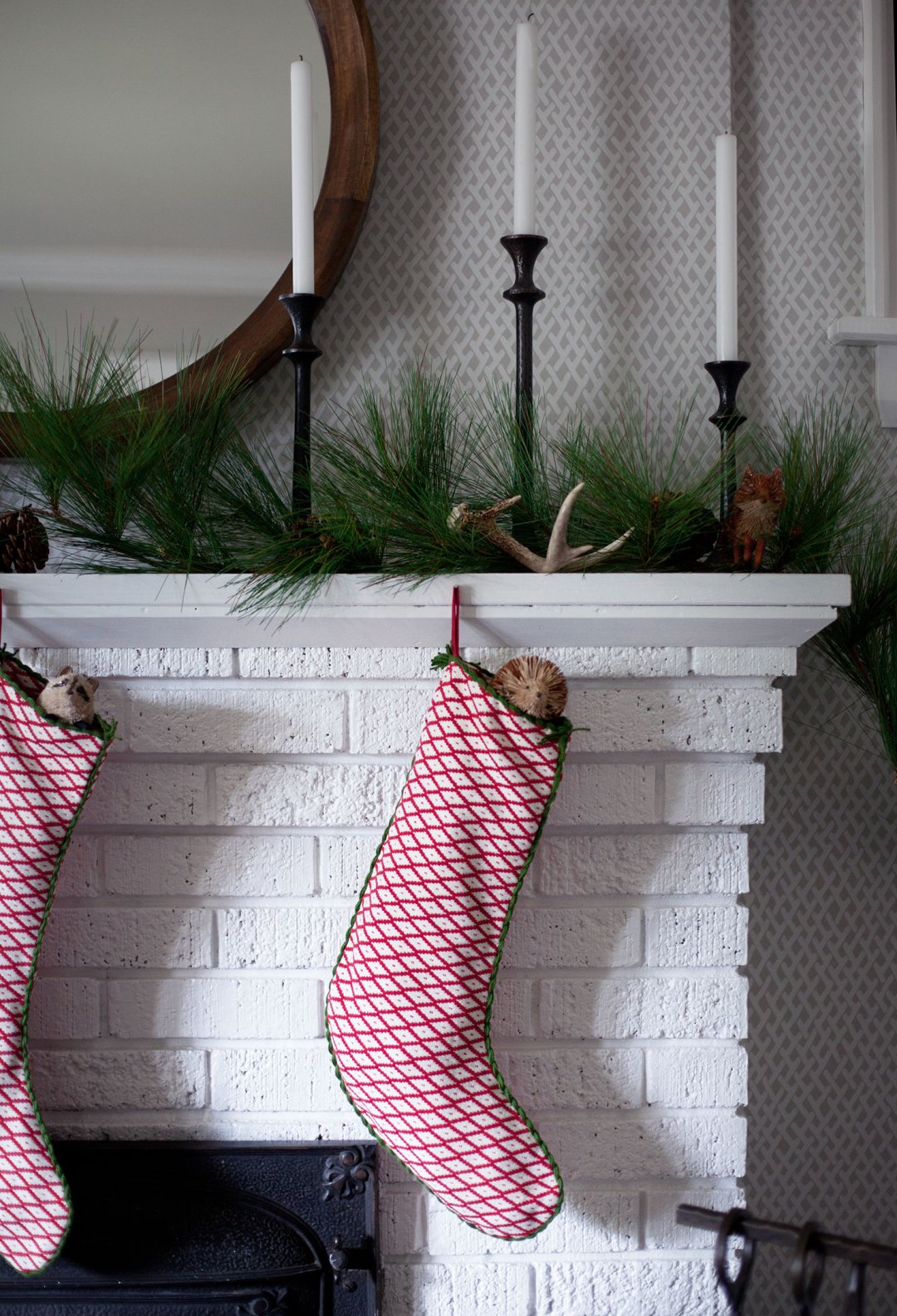 The animal ornaments make for a great stocking stuffer too!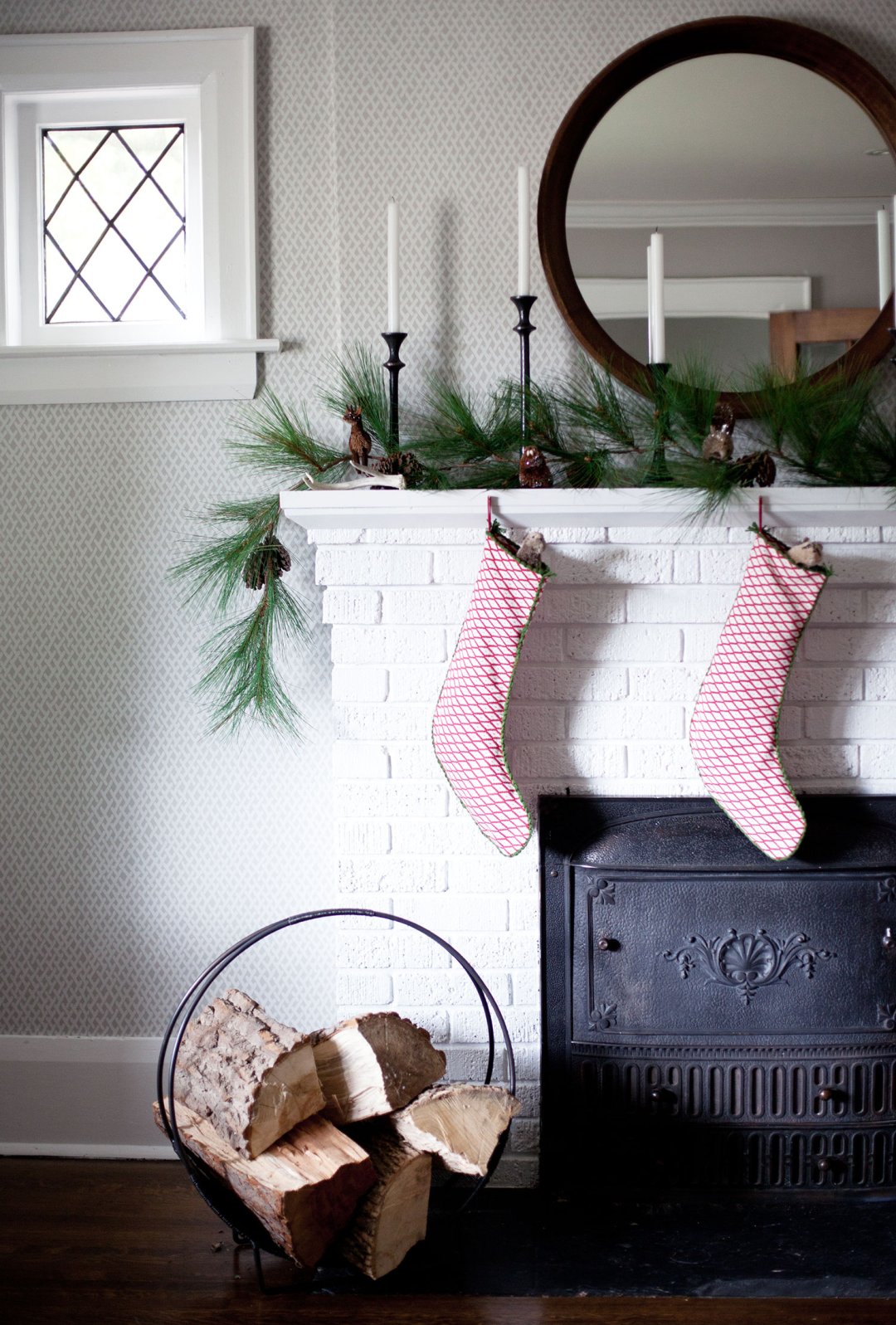 The freshly chopped firewood on the antique brass log holder helped brings in a final touch of warmth.
Red + Green Mantel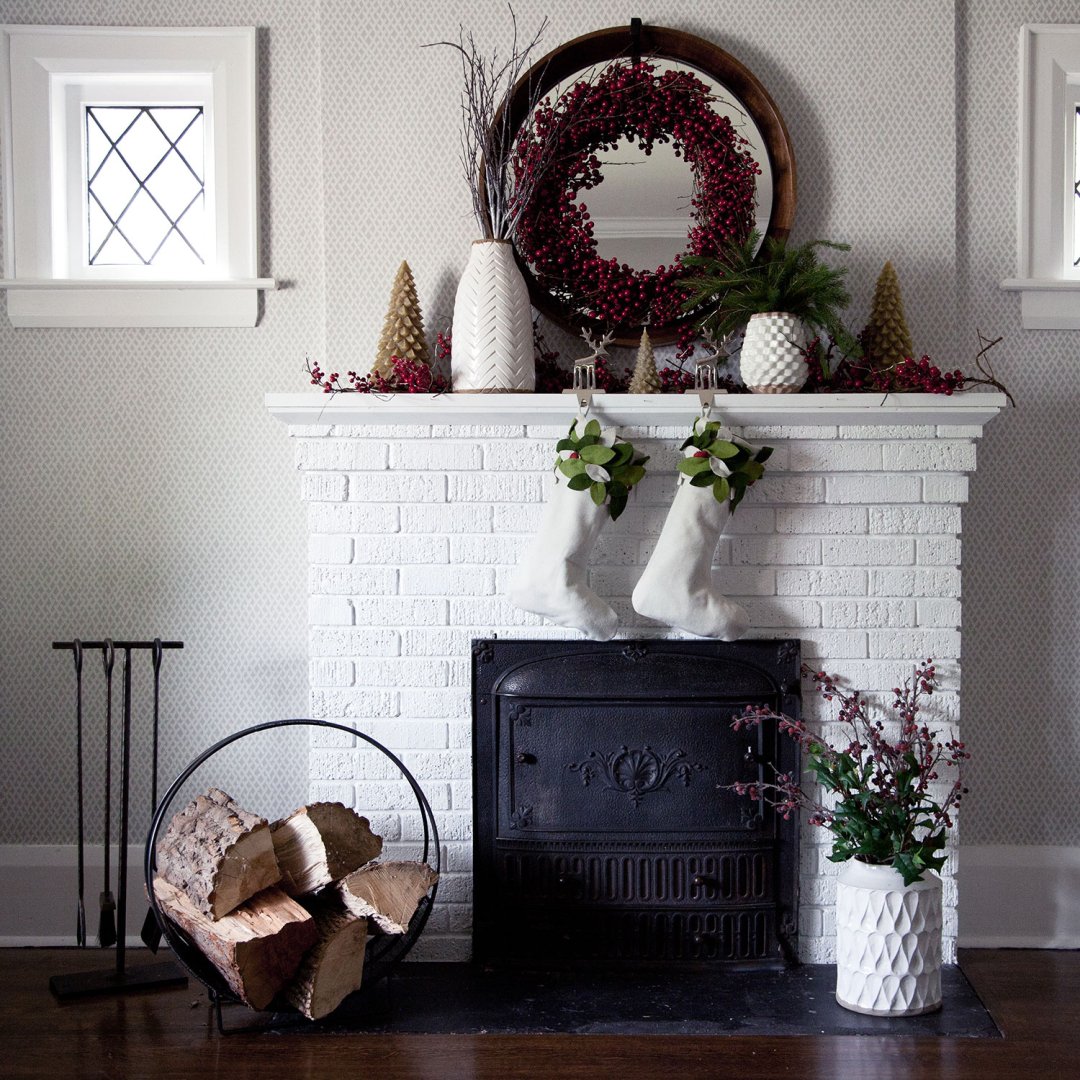 For the red + green mantel, I went for a very classic holiday look. I stuck with a color palette of deep reds, forest greens and bright whites (think snow).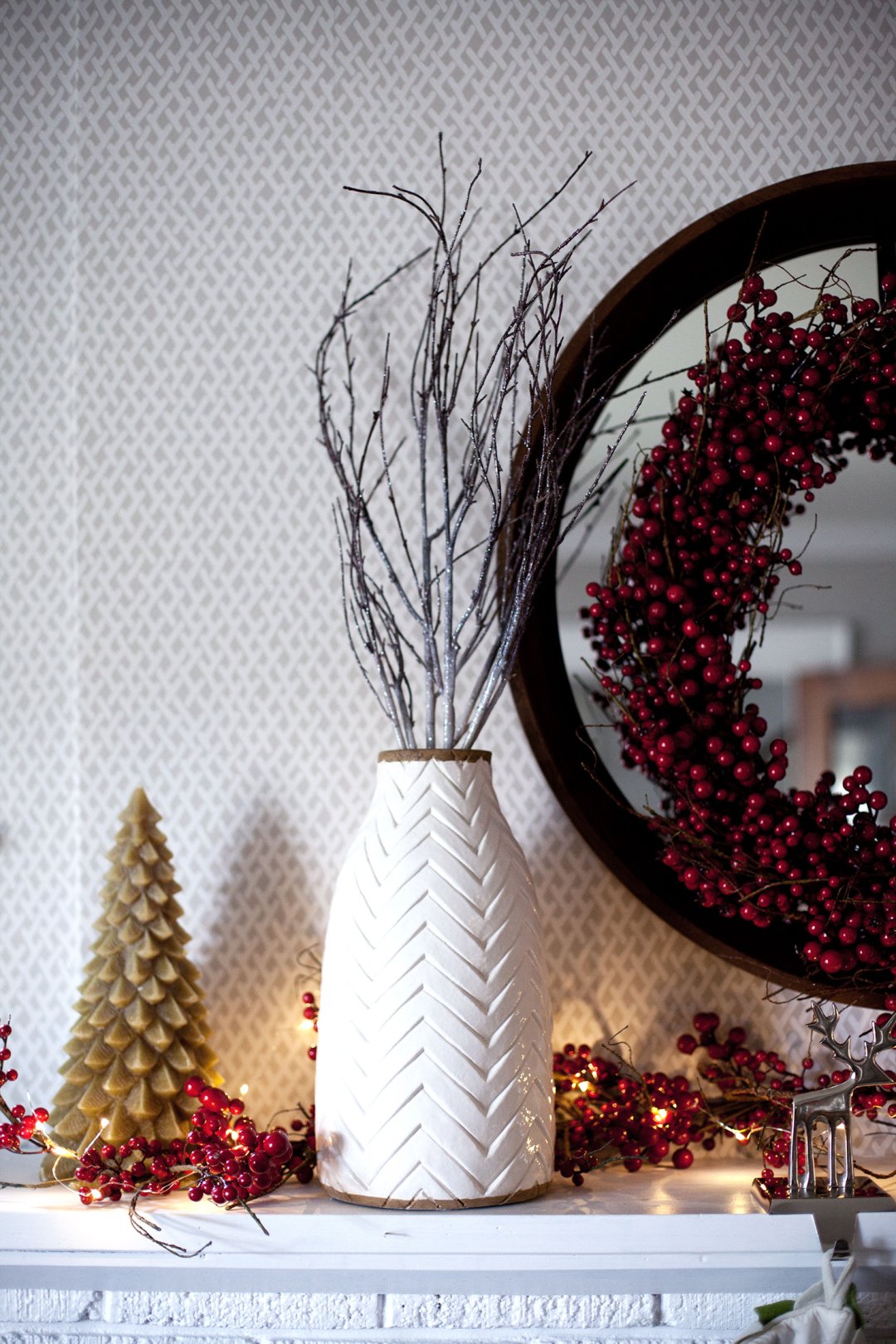 I chose both the red berry wreath and red berry garland to start, then filled the vases with various holiday stems and branches to match (icy red berry, holly flower and glitter birch stem).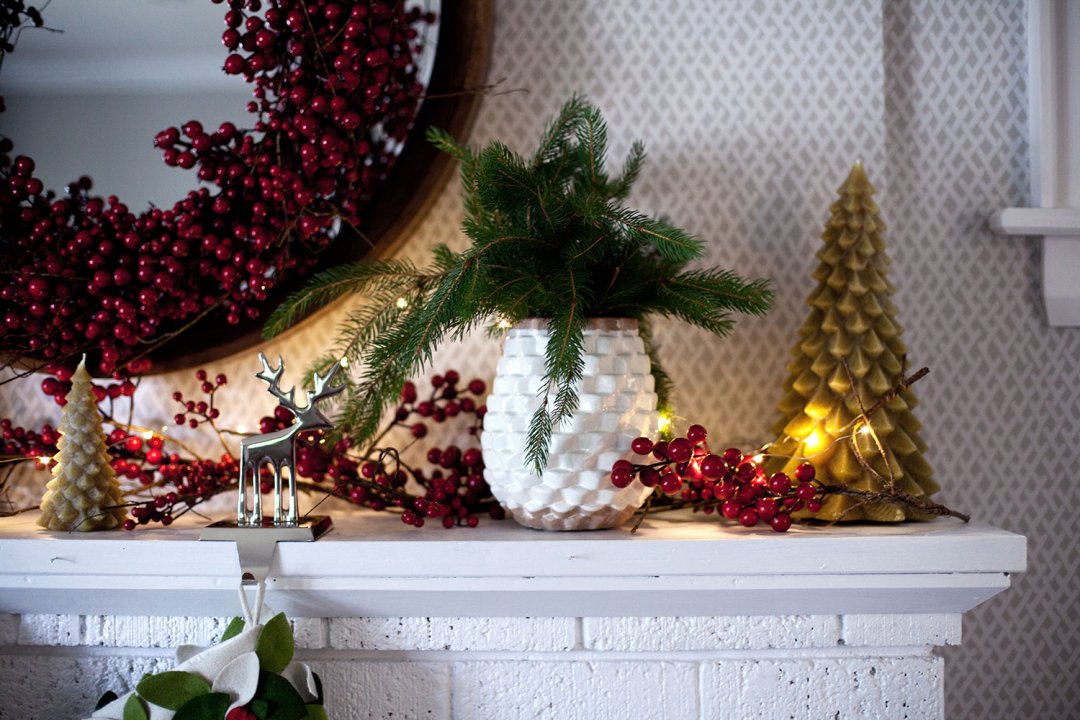 I even put a touch of fresh pine in one of the vases to mix with the faux stems. The three vases are absolutely gorgeous and can be kept out year round filled with different stems.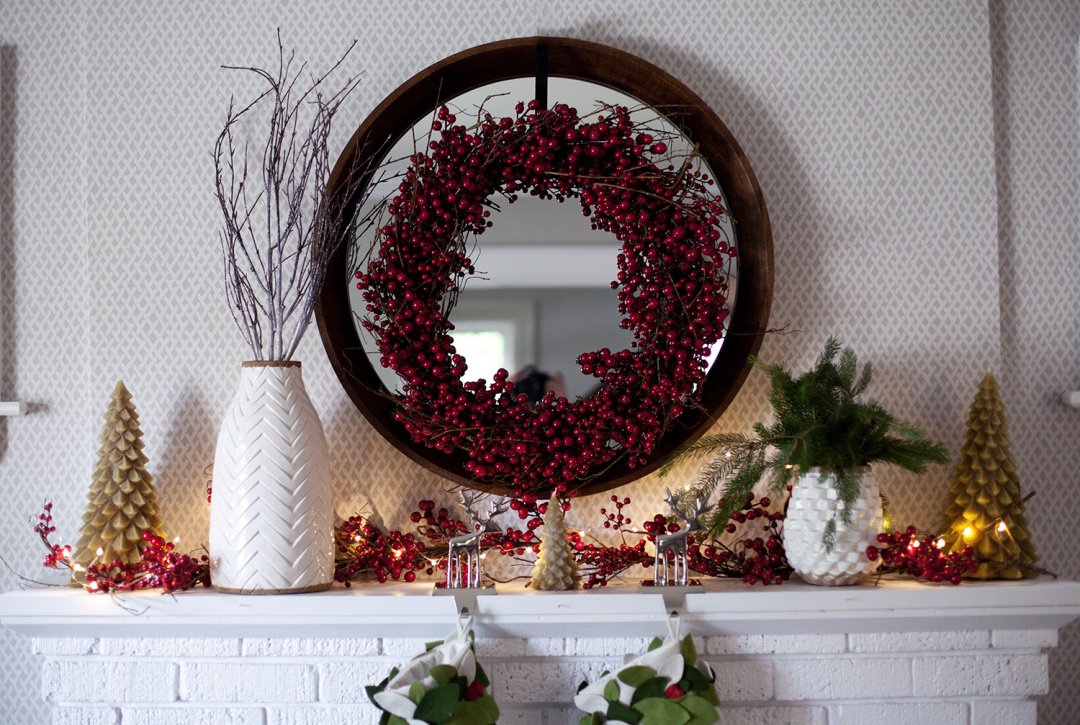 I finished it off with the green tree candles and the mistletoe stockings.
Silver + Gold Mantel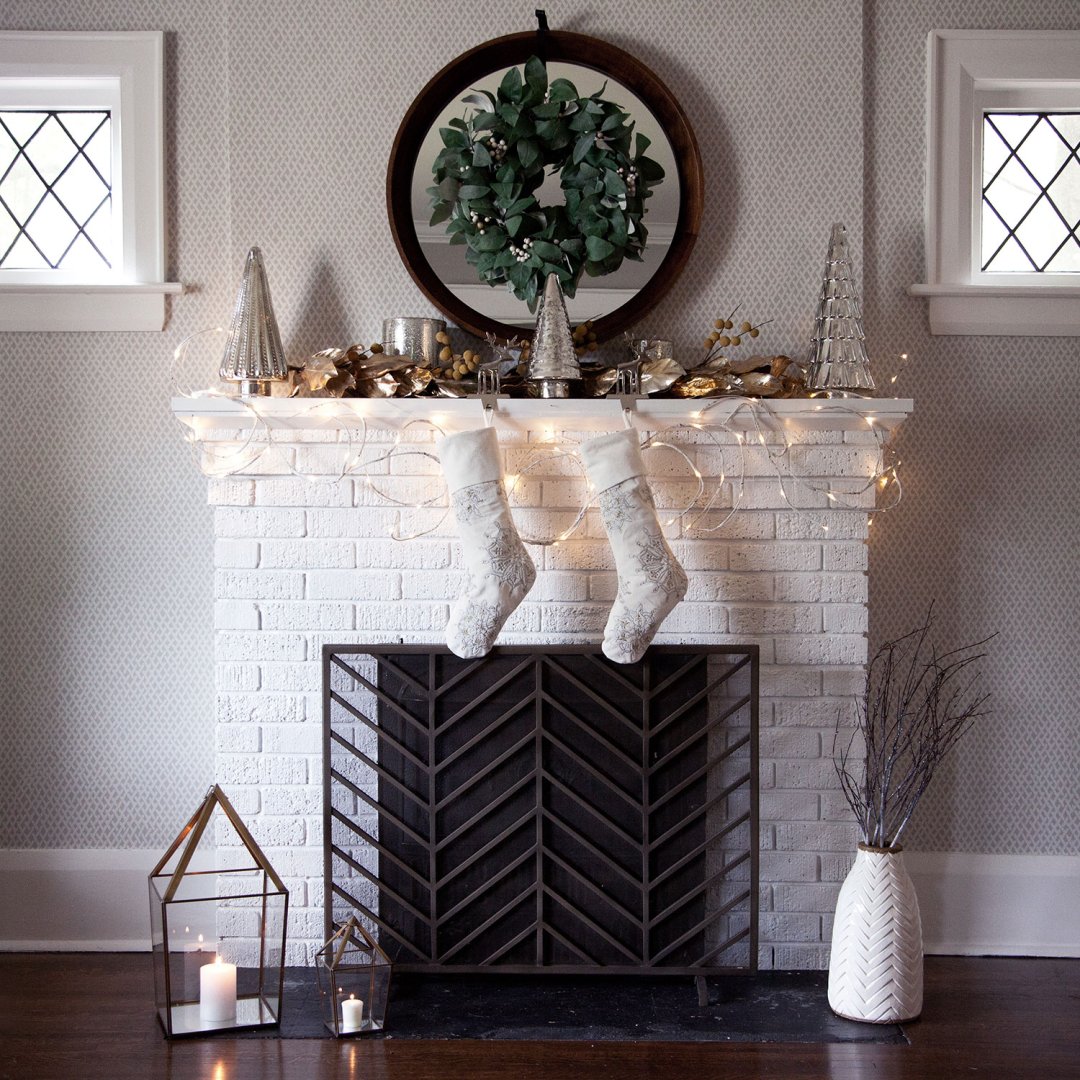 Lastly, the silver + gold mantel! It looks so sophisticated, elegant and modern. I used the gold magnolia garland paired with the silver sage wreath to start. To bring in a touch more gold I decorated the base of the fireplace with two brass lanterns.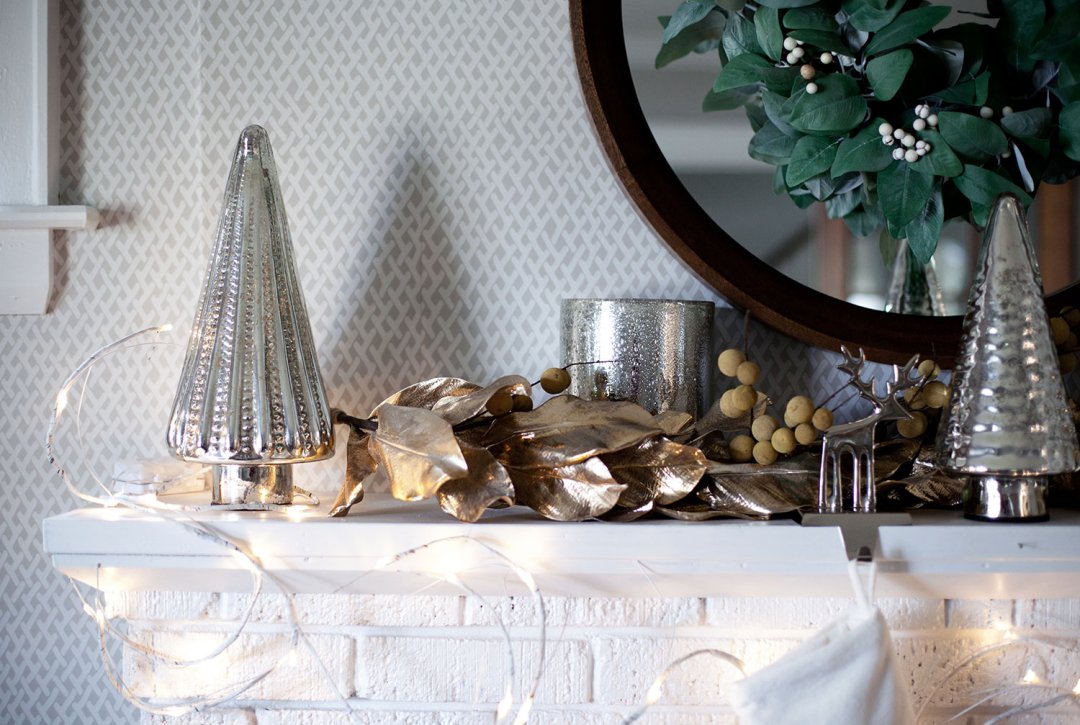 Then I brought in my favorite mercury glass trees and candleholders. Mercury glass is something you can find all around my house.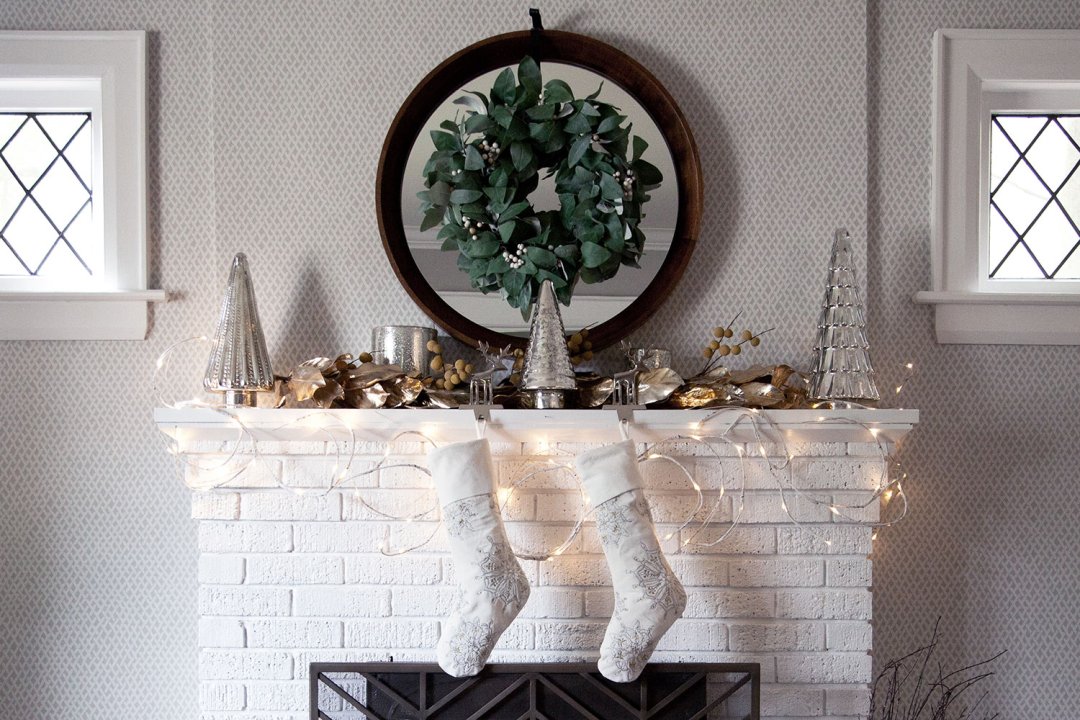 I finished off the look with birch garland lights and added a touch of elegance with the brass chevron fireplace screen. Can you ever really have too much brass?
What mantel design will you go with this year? Which of the three is your favorite? Share with us on social using #CrateStyle.