Bring some hygge into your life. Modest Marce updates her home office with a cozy and organized take on hygge design.

heymodestmarce.com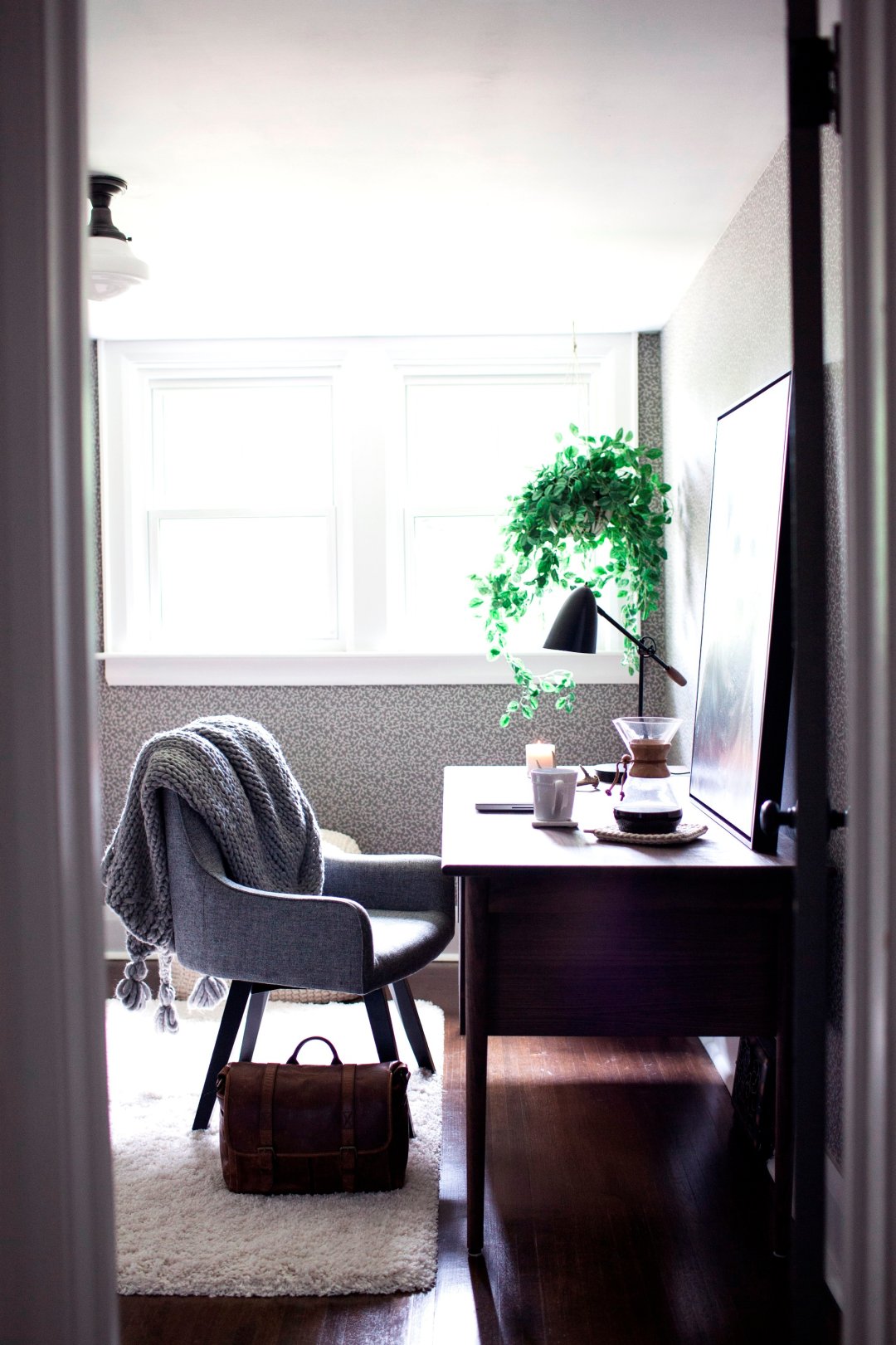 Some of you may be wondering what the word "hygge" means. It is a Danish term, which can be described as a quality of coziness. Something we all long for. The focus of designing my home office was to make it as cozy as possible. As a freelance photographer and lifestyle blogger who works from home, a lot of time is spent in this little room of the house.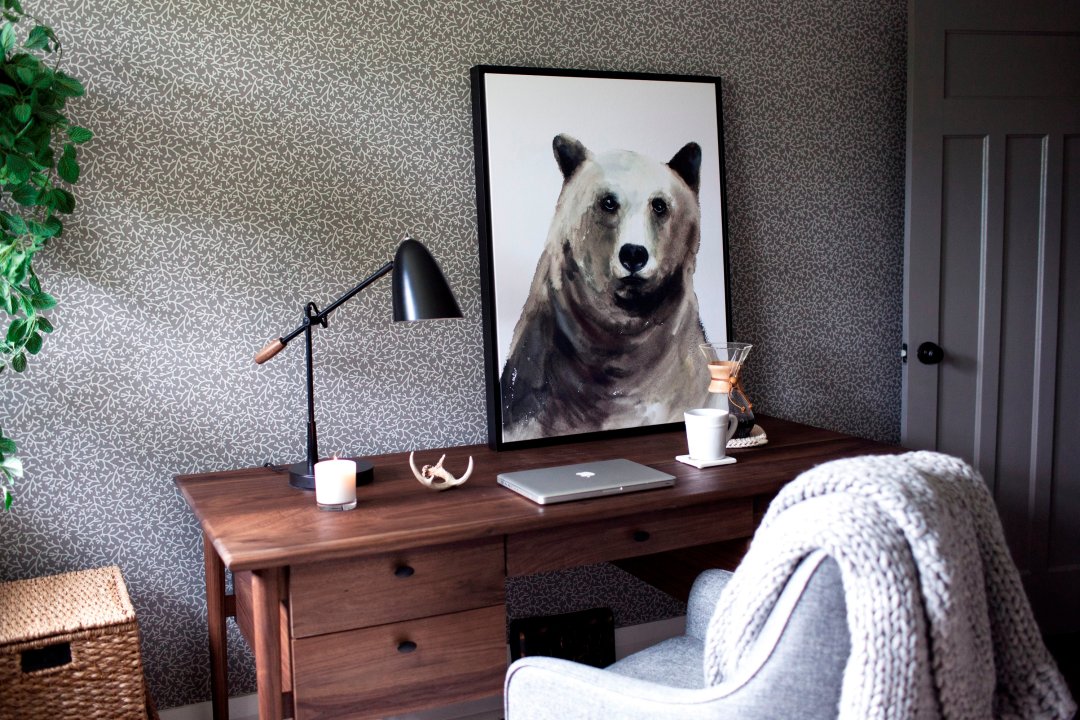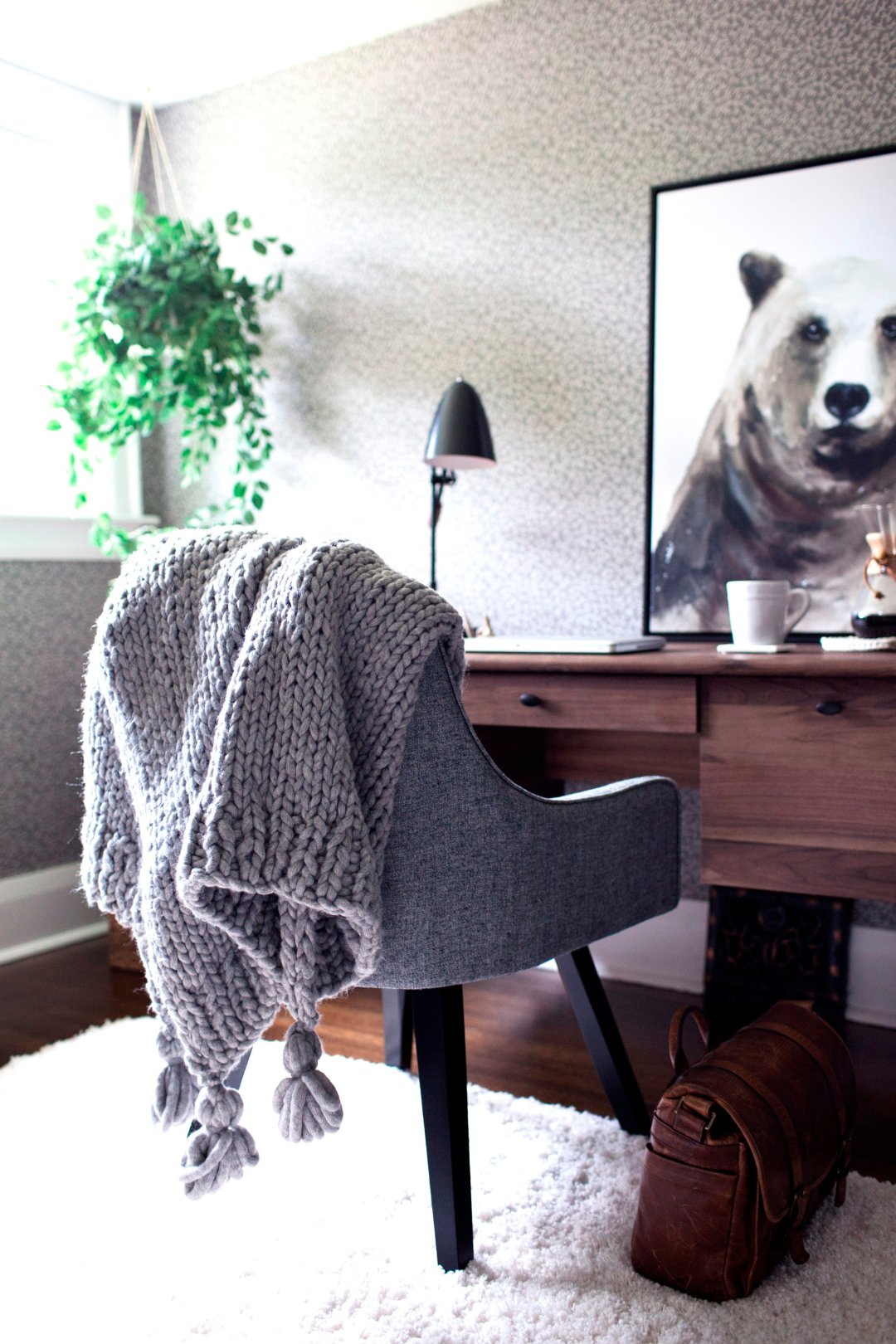 While the phrase hygge can mean different things to each individual, to me it means calming scented candles, hot coffee, plants and chunky wool blankets. Scented candles are something you will find in each room of my house. I always opt for the earthy scents as I find them so subtle and calming. For this space my favorite scent is the Tabac and Leather Scented Candle. As for the cozy wool blankets, there is nothing better than wrapping myself in the chunky knits of the Dante Throw and sipping on fresh pour over coffee when I have a long night of editing ahead.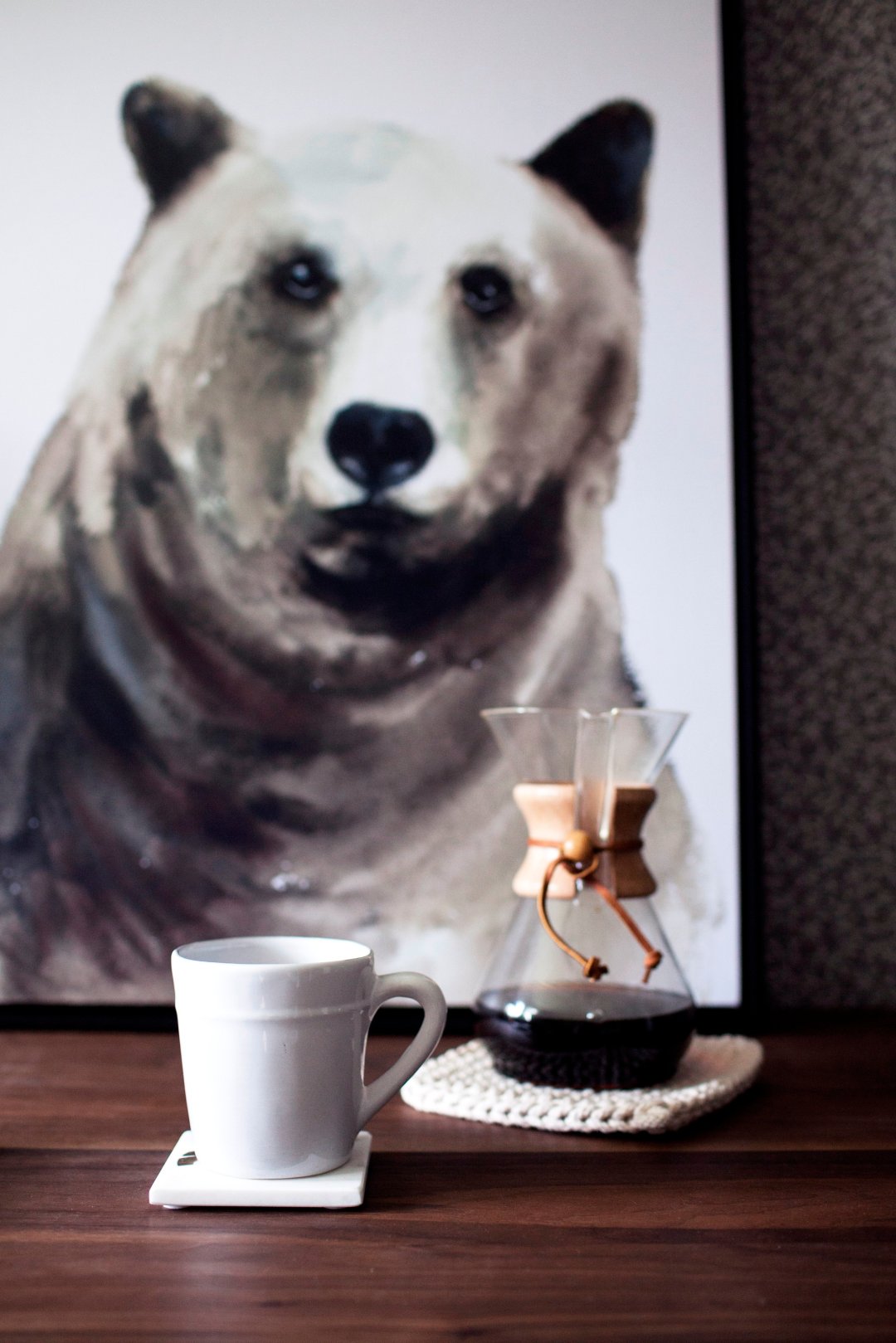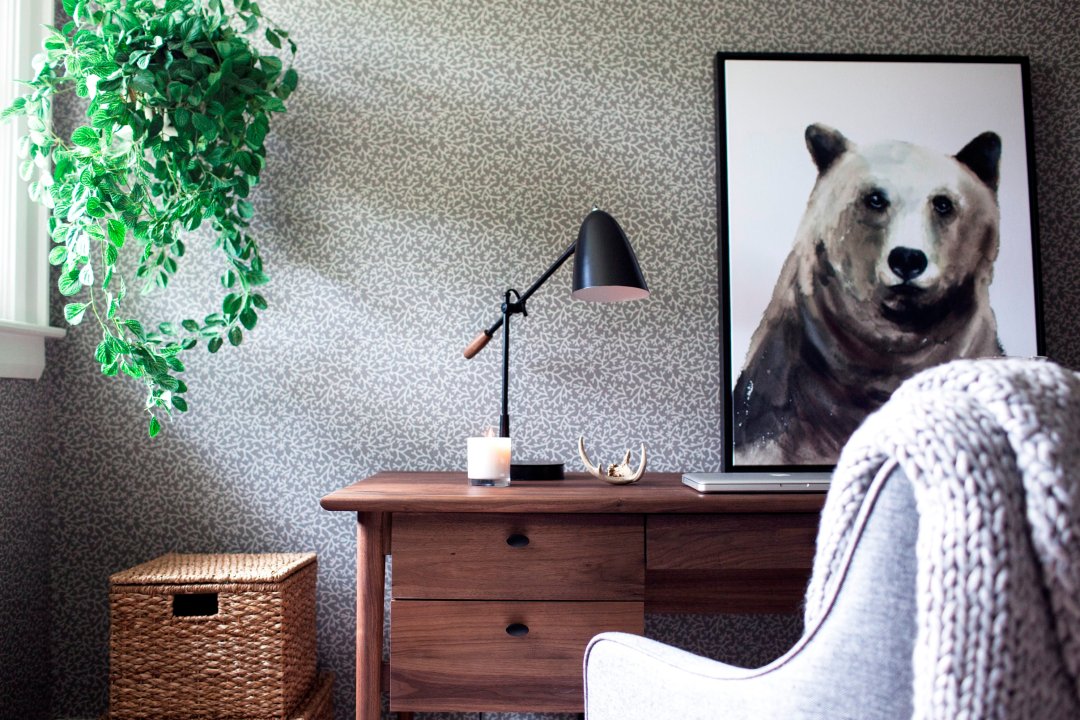 I kept the over all design of the space clean and clutter free. When the room is cluttered with things, I find it next to impossible to focus on work. The modern mid-century details of the Kendall Walnut Desk were perfect for the look I wanted to achieve and the drawers help keep the desktop clean. The right side of the desk acts as a filing cabinet, which helps me organize my endless paperwork and contracts.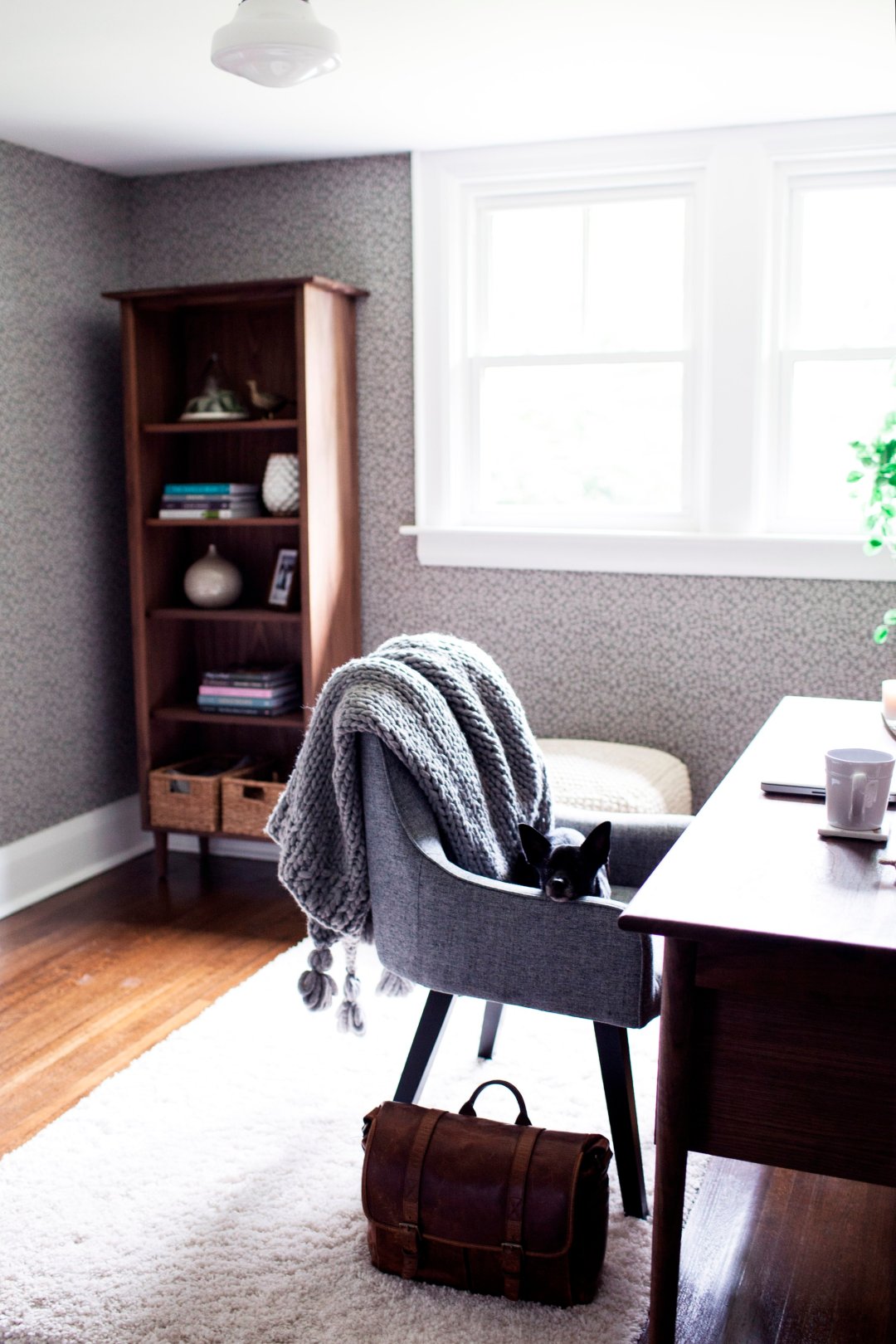 The one design decision that was a must on my list to complete the space was a bookcase! Unlike the desk where I wanted all hidden storage, I opted for the Kendall Walnut Bookcase that features adjustable open shelving. It is the perfect space to display my favorite cookbooks and office decorations. I know we all love open shelving but worry that we don't have open-shelving worthy things to decorate with. Don't let this stop you!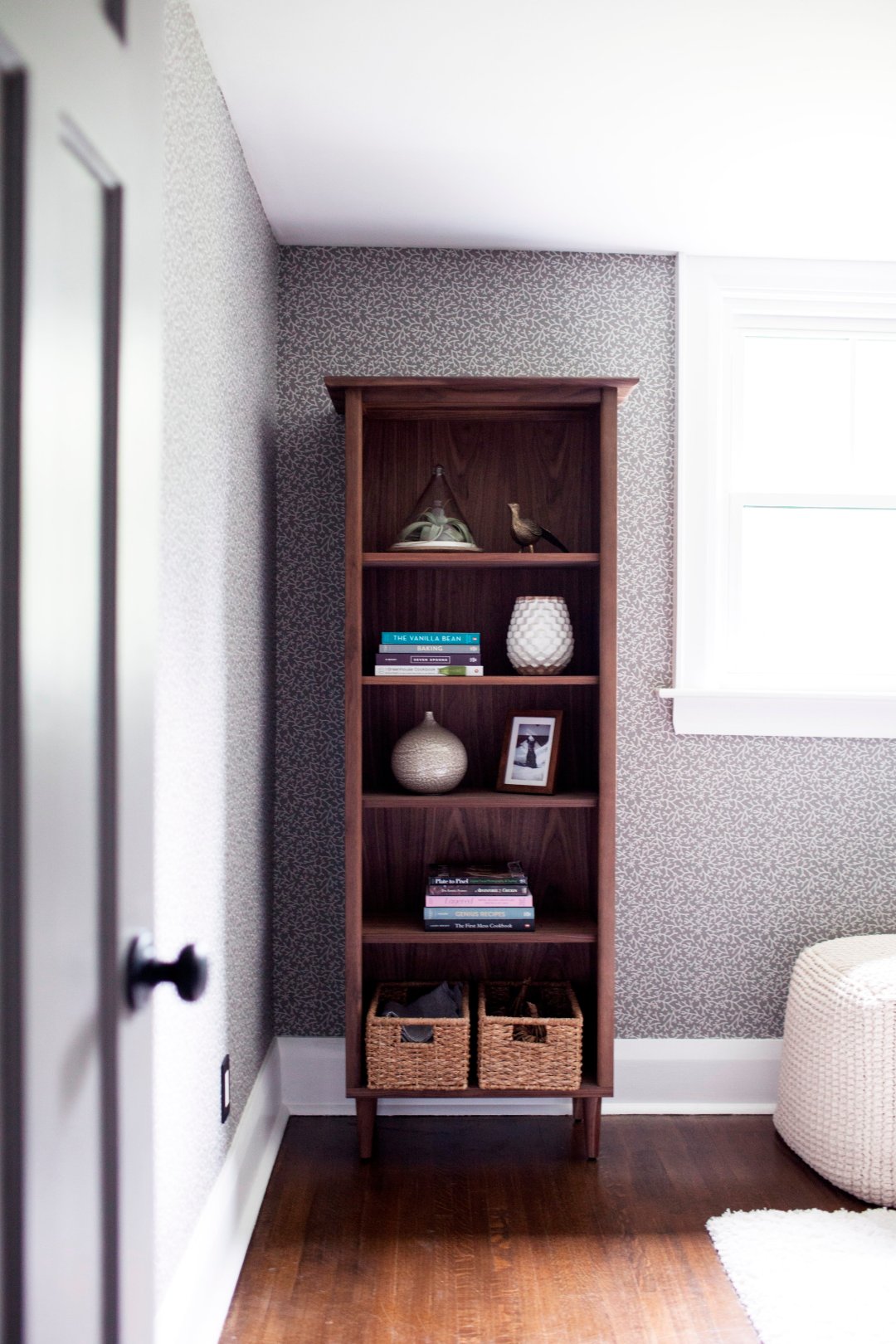 For those items that just don't belong on display, I opted for cute wicker baskets. Two small ones grace the bottom shelves and hold all the little trinkets. Two larger wicker baskets filled with binders and paperwork that has been filed away also sit next to the desk.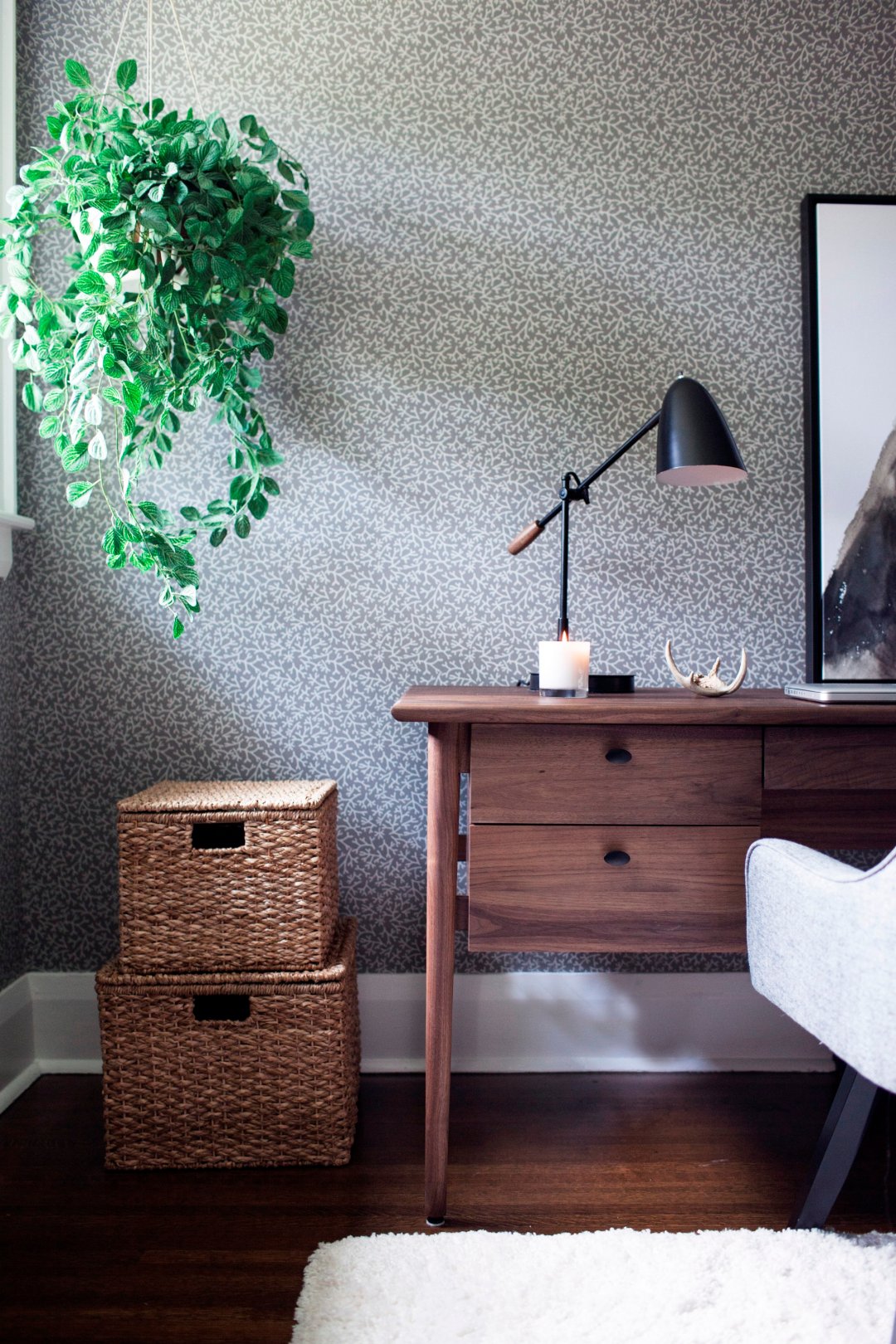 To achieve a calming feel, I stuck to a warm grey palette. The walls are decorated in Farrow and Ball's Samphire wallpaper. I found it gave the space such a woodsy feel without being an overly busy pattern. It is also the perfect backdrop to the gorgeous Bear Print. I have various forest animals all throughout the house...foxes, deer, wolves; you name it. This sweet looking bear was the perfect addition to add to my home office.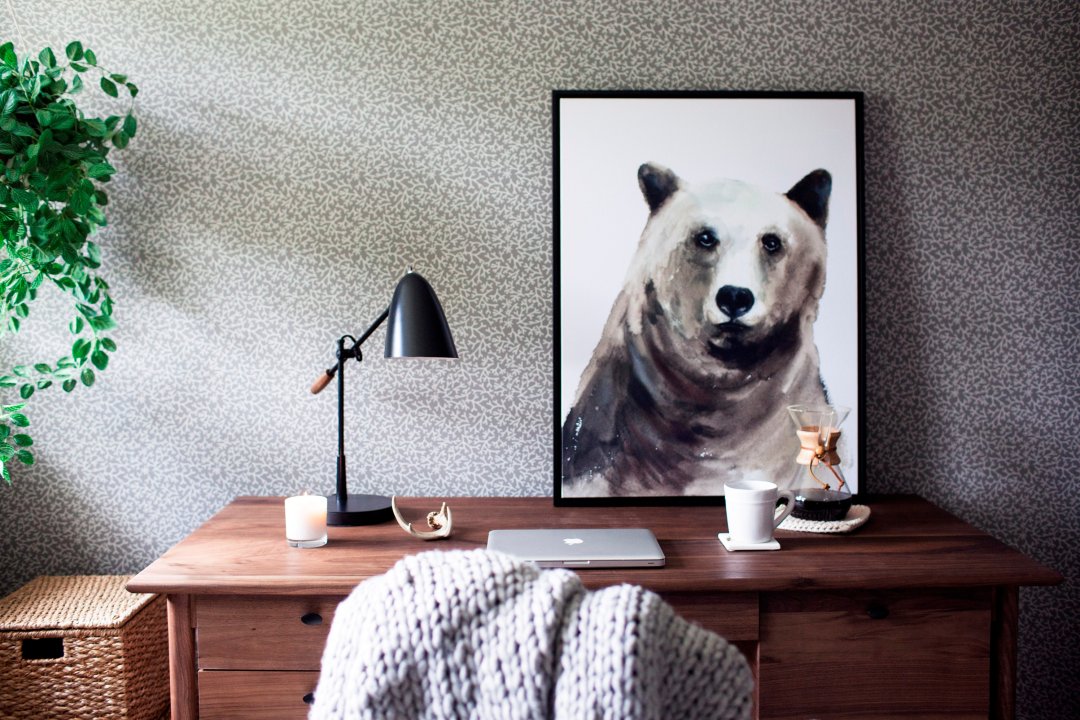 One of my favorite little details of the space is the Morgan Black Metal Desk Lamp! It has a built in USB port which allows me to have my phone charging while I am working away on the computer. It is such a practical feature to have. Plus, the black with wood accents really pulls from the black knobs on the desk.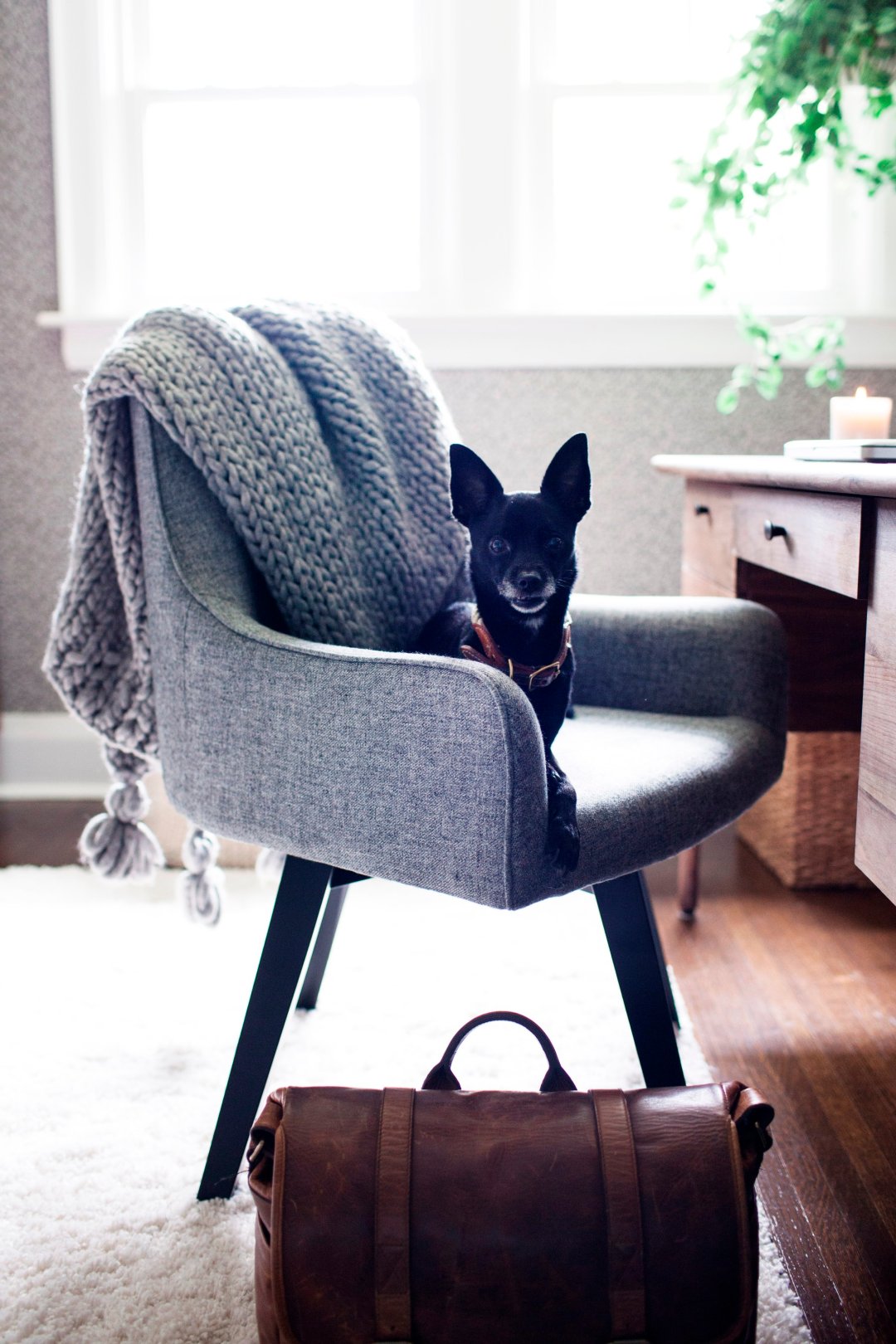 Lastly, let's not forget about one of the most important details to every office: the desk chair. It is hard to find an office chair that is not only comfortable, but fits the design of the room as well. The Harvey Chair in black and grey is everything I have been looking for! It looks like a casual upholstered chair, but with a firm back for comfort AND the ability to swivel. This feature always surprises people when I show them the chair. I just constantly have to remind Buddy Holly that it isn't her chair. However, she doesn't seem to mind sleeping next to me on the Rowden Pouf or snuggled in the long strands of the wool shag rug.
Working with a small space? Get our tips!