The Best Bakeware for Every Kitchen
Every professional baker will tell you that the most important ingredient every recipe calls for is quality bakeware. At Crate and Barrel, we assist the home baker with their favorite cookies, cupcakes and pies by testing and curating only what we consider to be the best of the best—from mixing and rolling to baking and cooling. Chosen for its ease of use, consistent performance and quality construction, our bakeware will treat you to many years of cookies, cupcakes and pies. From commercial-quality bakeware to stainless steel measuring cups, the idea is not to overwhelm you with a culinary school's worth of choices, but to simply and thoughtfully advise you on what you need and why the right choice will make a notable difference you can appreciate and taste.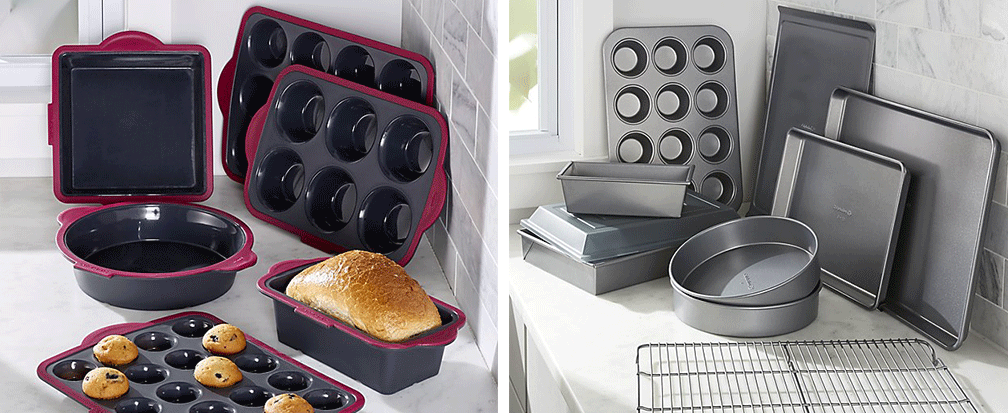 Nonstick Metal Bakeware
We are pleased to offer a choice of nonstick and commercial-grade metal baking pans, depending on what and how frequently you bake. Our nonstick pans feature two layers of coating bonded to aluminized steel that heats evenly and is rust- and warp-resistant. They can reduce baking times by approximately 10%, and the nonstick finish provides a quick release.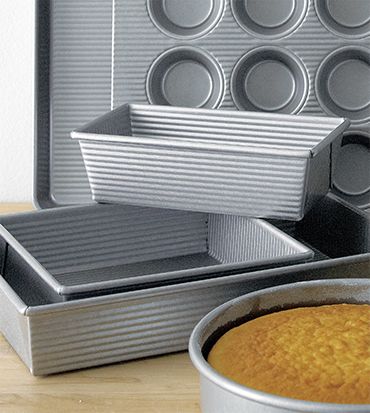 Care: Nonstick Metal Bakeware
Allow bakeware to cool before placing it in the dishwasher. Covers are top-rack dishwasher-safe. Do not immerse hot bakeware in cold water and avoid the use of aerosol cooking sprays.
Uncoated Metal Bakeware
Our uncoated pans for the more experienced baker meet even commercial kitchen standards. Heavy-gauge aluminized steel provides excellent heat distribution for consistent, even baking. Insulated baking sheets have an air cushion to help prevent burning. Our commercial pans are rust- and corrosion-resistant, and tri-reinforced corners won't warp.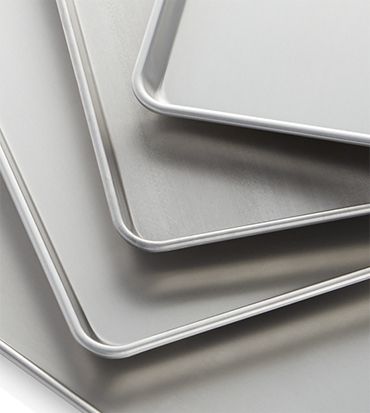 Care: Uncoated Metal Bakeware
Hand wash uncoated metal bakeware with warm, soapy water. Avoid use in microwave. Season bakeware with a solid or spray vegetable shortening before each use, or line with parchment paper.
Ceramic Bakeware
If you haven't discovered our legendary white wares, you've really been missing out on some of our favorite things at Crate and Barrel. Beautifully crafted of porcelain or stoneware, they're so wonderfully simple and they do so much. You can mix in them, bake in them, store in them. They do weeknight casseroles, but serve beautifully at the table when company's coming. They're everyday durable and can go right from the oven to the table to, yes, the dishwasher. In a word, you'd be wise to collect some.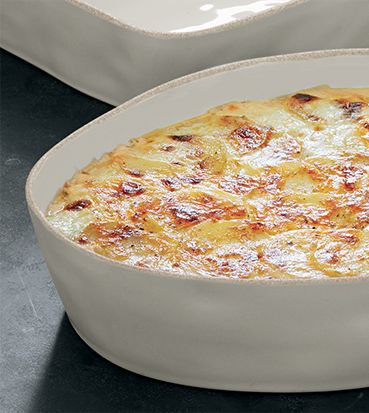 Care: Ceramic Bakeware
Ceramic bakeware is safe for the dishwasher and microwave. To remove stains or to lessen the appearance of scratches, try a mildly abrasive cleaner (it should have the consistency of baking soda).
Glass Bakeware
Bake, store, serve: glass bakeware does it all. Offering supreme heat conductivity, glass is perfect for dishes that you'd like to keep warm before serving, such as casseroles and cobblers. And because glass is non-reactive, you can keep leftovers in the fridge or freezer without a second thought to whether the flavor will change. When it's time for a second helping, simply warm up the food and serve—glass looks great at the table.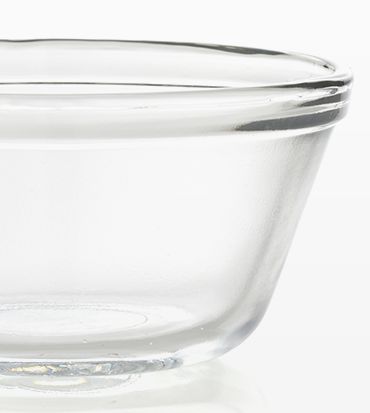 Care: Glass Bakeware
Glass bakeware is safe for the dishwasher, microwave and freezer. Let frozen food thaw before cooking or reheating in the oven. For stubborn baked-on food, let the bakeware soak, then use a non-abrasive cleaner and scrub pad intended for glass bakeware.
7 Essentials Every Baker Needs
As you stock your kitchen with bakeware basics, remember versatility—baking sheets can also roast asparagus or crisp up a pizza, a round cake pan can bake a frittata, and a loaf pan can do banana bread one day, meatloaf the next. Here are seven must-haves.
Cooling Rack
This nonstick rack raises baked goods and hot pans off countertops, allowing air to circulate while cooling and stopping the cooking process.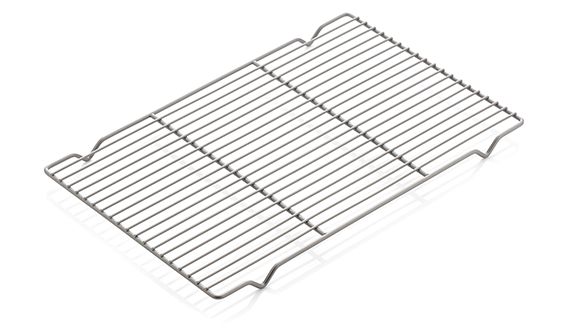 Muffin Pan
Prepare twelve perfectly baked muffins...or cupcakes, egg bakes, even miniature cheesecakes. Look for a pan with a silicone glaze finish for clean food release.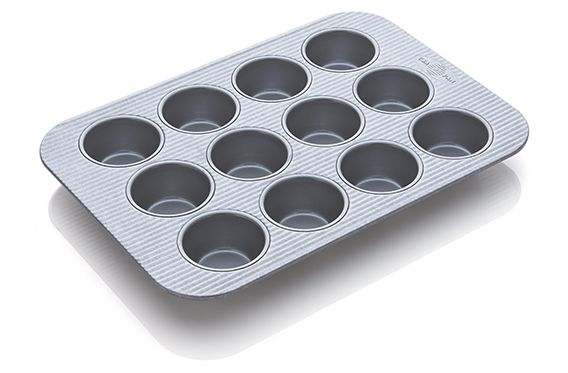 Cake Pan
The perfect tool to create a traditional layer cake, a round cake pan can also bake up sweet rolls, biscuits and cookie cakes.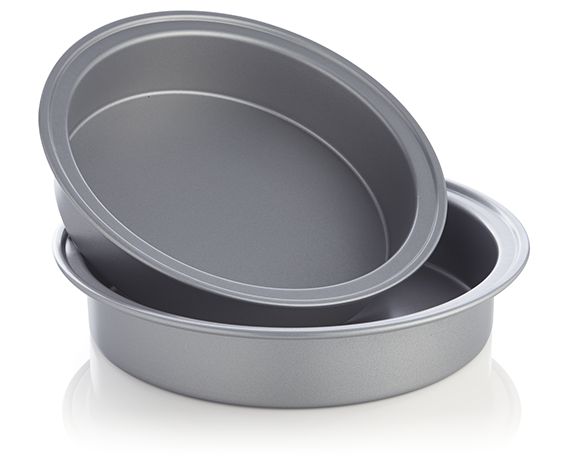 Baking Sheet
Baking sheets are often associated with cookies, but they're good for so much more. Roast vegetables and cuts of meat, or beautifully bake pastries, breads, even pizza.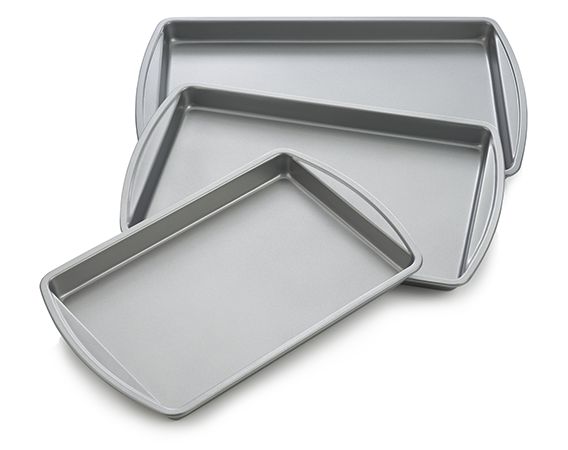 Ramekins
Small, simple and durable, ramekins work behind the scenes as prep containers, then showcase everything from custard to miniature souffles on the table.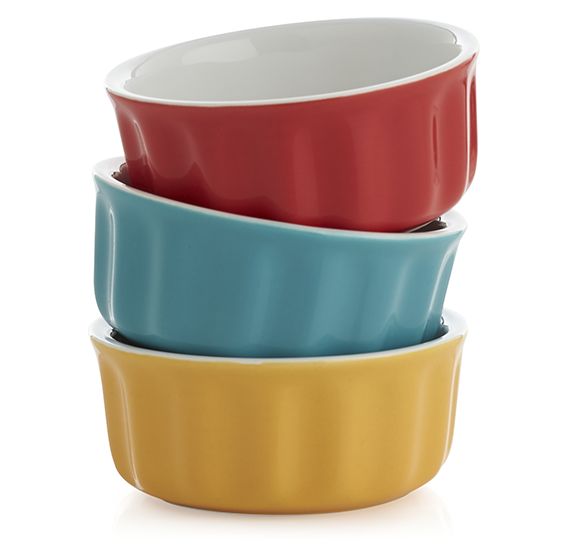 Baking Dish
At Crate and Barrel, a beautiful baking dish also brings a knockout presentation to the table. Serve casseroles or lasagna straight from the oven, then enjoy easy dishwasher cleanup.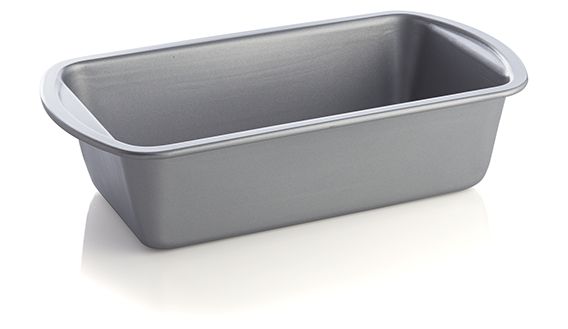 Loaf Pan
From poundcake to sandwich bread, a loaf pan makes small-scale baking easy. Use it to cook up sized-down dinners too, like lasagna or meatloaf.