Holiday
How to Host a Cookie Exchange
Nothing says holidays like cozy gatherings, close friends and a healthy dose of sugar. A festive cookie exchange is your ticket—and, if you do it well, might just start a delicious tradition for years to come. It's easier than you might think; you don't need to be a master baker. All it takes is a bit of planning. Below are a few tips, techniques and tricks to help you get started.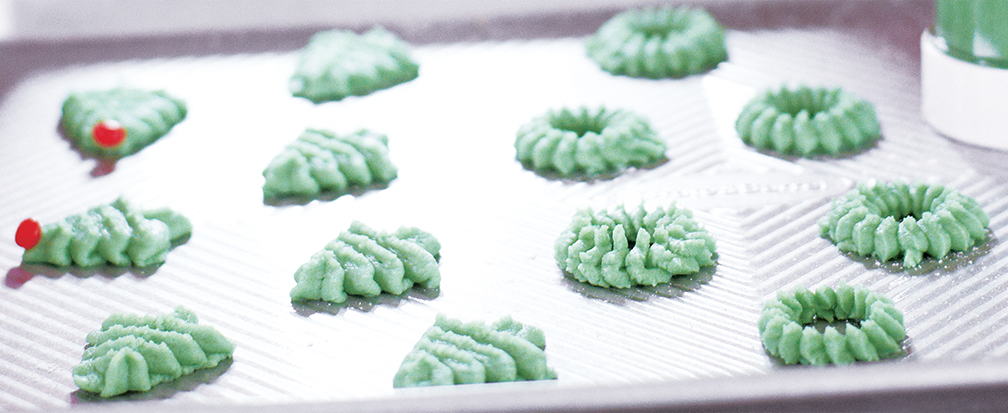 1
Write your guest list and check it twice:
Fifteen people is a cookie exchange sweet spot, so aim for that (less than 10 doesn't read festive; more than 20 and you lose the cozy factor). Recommendations include friends who love to bake, eat and are up for a challenge.
2
Invitation details:
A.
You'll want approximately 60 cookies from each guest at your exchange, as the goal is twofold: to snack and to take cookies home.
B.
Communicate that recipes can run the gamut: old-fashioned, contemporary, family heirlooms, etc.
C.
Request that everyone email their recipes to you a week in advance. (You'll be using these to create something special for guests to take home.)
D.
Request that guests bring cookies in their own large to-go containers. This way, you can create a cohesive tablescape and won't have to worry about supplying everyone with carryout containers.
3
Organize the cookie recipes:
When everyone has emailed you their recipes for the cookie swap, print copies for each guest, then bind or staple them together. If you've got time, create a colorful cover with the date and party information so guests can be reminded each time they revisit it.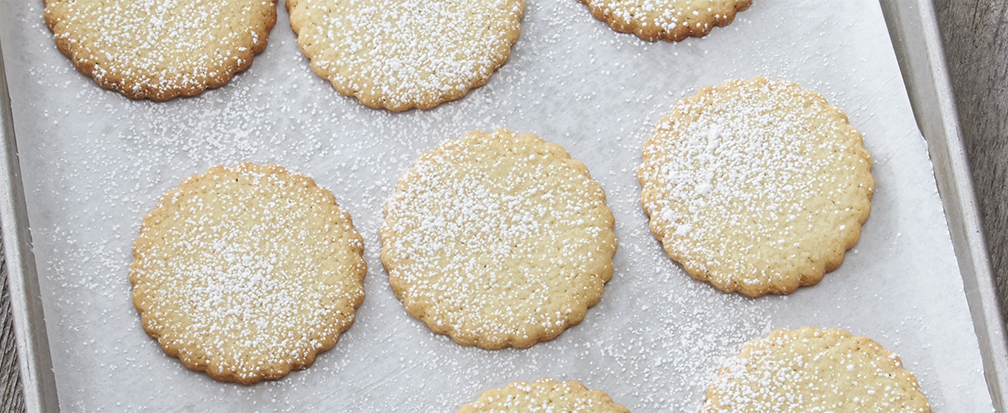 4
Menu-plan:
Balance sugar highs and lows with savory snacks like spiced nuts, assorted cheese, herbed crackers, spreads and olives. Light spritzers work well for afternoon get-togethers; evenings are made for mulled wine and punch. Tea, coffee and sparkling water are perfect palate cleansers. And ice-cold milk is a necessity.
5
2-3 days before:
A.
Grocery shop for your savories (don't forget ice for keeping beverages chilled). Pick up extra foil or plastic wrap, too.
B.
Print or write labels for each cookie.
C.
Gather your serverware: Playing with height at a table not only keeps things interesting, it makes efficient use of space. Mix tiered pedestals and cake stands with flat servers and shallow bowls. Get creative when it comes to combining different shapes and textures, but try to stay consistent with your color scheme.
D.
Make sure you have a few extra to-go containers on hand.
E.
Bake your own batch of cookies.
F.
Think music: Even a cookie party can grow dull without background noise. Create a playlist that's timely. It's hard to go wrong with a mix of holiday-themed songs and classics.
6
The day before:
A.
Set out a beverage tub, punch bowl and glassware.
B.
Get your coffeemaker ready and put a kettle on the stove. Chill beverages.
C.
Arrange serverware on your table and mark each with one of the labels you made. This way, friends will know where to set up as soon as they walk in.
D.
Place recipe books in a basket by the door so you can send each guest home with a token of the day: a fond memory and cookie-filled cookbook rolled into one.
7
Day-of fun:
Smaller groups are wonderful for sharing stories about recipes' origins and baking foibles alike. Cookies aren't a serious business. Fun and bringing people together keep the holiday spirit sweet.
Want more cookie exchange inspiration? See lifestyle blogger Love and Lemons's ideas for a timeless cookie swap party.
View More Holiday Ideas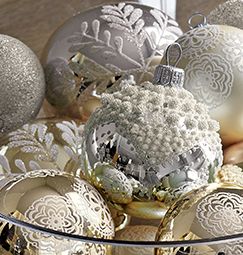 Decorate for the Holidays
Using Ornaments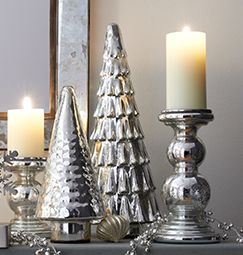 How to Decorate a
Mantel for Christmas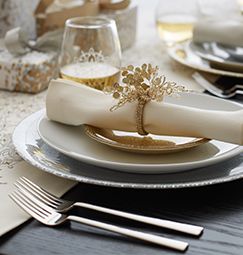 How to Decorate Your
Table for Christmas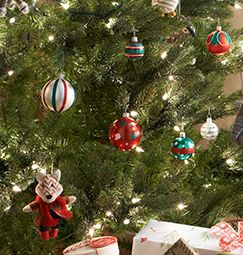 How to Decorate Your
Tree for Christmas
Back to Top