Holiday
How to Host a Cookie Exchange
Nothing says holidays like cozy gatherings, close friends and your favorite sweet treats. A festive cookie exchange is a great way to enjoy classic recipes and discover new ones. It's easier than you might think—you don't need to be a master baker. All it takes is a bit of planning and a few willing friends. Below are some tips and techniques to help you get started.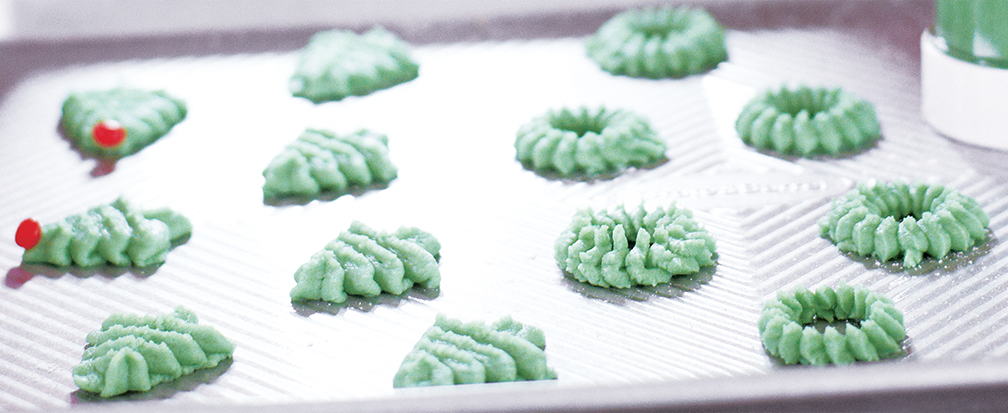 1
1. Make a guest list.
About a month before the event, create your guest list and send out invites. The number of guests partly depends on how many cookies you would like to bake. Remember that you want a small number of each type of cookie for guests to bring home, a few to enjoy during the party, and one or two more for quality control. A good rule of thumb is that you will need a dozen cookies for each person attending the exchange.
2
Send Invitations.
Other than basic information about the party, such as the date, time or theme, there are a few specific topics worth mentioning.
A.
If you do not plan to supply decorative food bags for taking cookies home, ask guests to bring their own large containers.
B.
Consider requesting emailed copies of each person's recipes to create something special for them to take home (see below).
C.
Ask attendees to RSVP by a certain date. This will allow you time to send a follow-up message—about a week before the party—to let everyone know how many cookies to bring.
3
Organize the cookie recipes.
When everyone has emailed you their recipes for the cookie swap, print copies for each guest and bind them together. If you've got time, create a colorful cover with the date and party information so guests can easily access recipes from the exchange.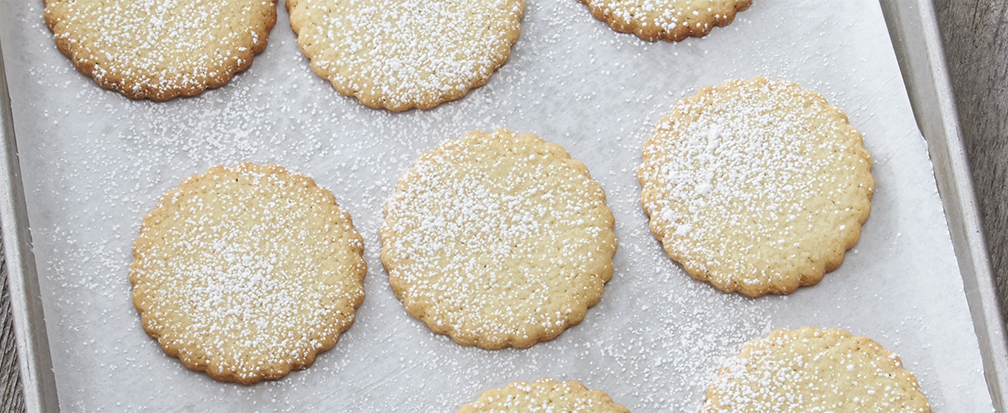 4
Plan the Party Menu.
Balance the sugar with savory snacks like spiced nuts, assorted cheese, herbed crackers, spreads and olives. Light spritzers work well for afternoon get-togethers. Evening parties are perfect for mulled wine and punch. Tea, coffee and sparkling water are great palate cleansers for any time of day. Consider adding ice-cold milk for dunking.
5
Purchase Ingredients and Gather Serveware.
A.
Purchase your ingredients, including extra ice for chilling beverages. Pick up extra foil or plastic wrap, too.
B.
Print or write labels for each cookie type.
C.
Gather your serveware. Mix tiered pedestals and cake stands with flat servers and shallow bowls. Playing with height at a table not only keeps things interesting, it makes efficient use of space. Get creative when it comes to combining different shapes and textures, but try to stay consistent with your color scheme.
D.
Make sure you have a few extra to-go containers on hand. Now is also a good time to make sure you have the kitchen tools and baking accessories you need for your own cookies.
E.
Plan your music and create a playlist that's fun. It's hard to go wrong with a mix of holiday-themed songs and classics.
6
Bake Cookies and Arrange the Serving Space.
A.
B.
Set out a beverage tub, punch bowl and glassware. Chill bottles of cold beverages, and set up mugs at your coffee station.
C.
Arrange serveware on your table, and mark each tray with one of the labels you made. This way, friends will know where to put their cookies as soon as they arrive.
D.
Place recipe books in a basket by the door so you can send each guest home with a token from the day: a fond memory and cookie-filled cookbook rolled into one.
7
Enjoy your Cookies and Your Party.
The day of the party, set out the cookies you made, brew any coffee or tea, and check your stereo or music player. Place napkins, utensils and dessert plates on your table, then get ready to enjoy a variety of cookies and holiday treats!
Want more cookie exchange inspiration? See lifestyle blogger Love and Lemons's ideas for a timeless cookie swap party.
View More Holiday Ideas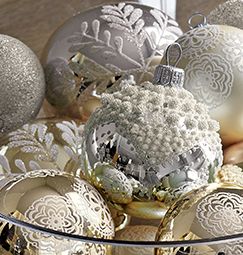 Decorate for the Holidays
Using Ornaments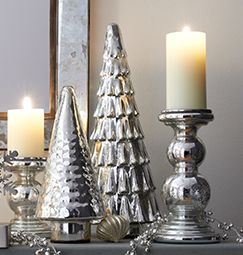 How to Decorate a
Mantel for Christmas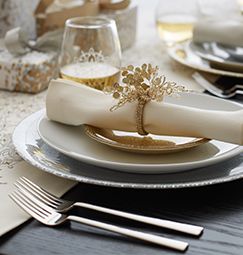 How to Decorate Your
Table for Christmas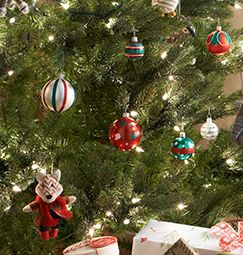 How to Decorate Your
Tree for Christmas
Back to Top