Decor
Front Door Decor Ideas
The front door is one of the first things guests notice when they visit your home, so it is important to create an inviting entrance for family, friends and neighbors. Boost your home's curb appeal and add personality to your entryway with our front door decor ideas.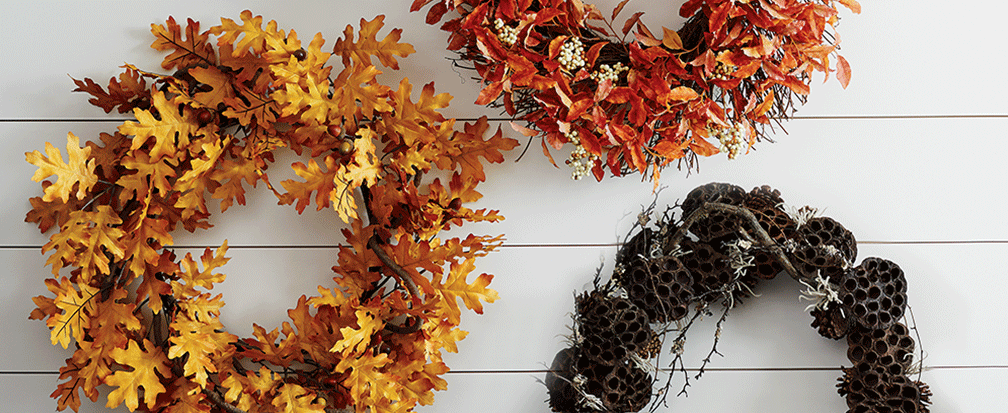 Refresh With Paint
Make a dramatic, quick and inexpensive front door transformation with a fresh coat of paint. A vibrant new hue will instantly add personality to your curb appeal and welcome passersby. When choosing a new paint color for your front door, consider the style of the home. Rich colors, such as deep purple, royal blue and cherry red, add sophistication to a traditionally-styled home. On the other hand, bright yellows, oranges and greens are more playful and unexpected. Also consider the exterior color palette. To make the front door a focal point, choose a hue that stands out and draws the eye in. For a more seamless, integrated appeal, match the color of your front door with existing exterior elements, such as shutters and window trim.
Hang A Wreath
If a fresh coat of paint isn't a good option, wreaths are an excellent way to add color to a front door. Wreaths are typically made out of durable faux flowers, making it easy to update the look of your door from season to season. During the fall and winter months, try wreaths made out of seasonal elements, such as pinecones and ornaments in the winter, or leaves and miniature pumpkins in the fall.
Change Hardware
Like jewelry for your front door, hardware adds a decorative touch and can transform the look of your front door. House numbers, door bell buttons, knockers and door knobs are available in a variety of shapes and finishes. To add a whimsical feel to a darkly-colored front door, try installing a bronze fleur de lis, lion or anchor door knocker. The bronze finish will blend in with the color of the door, but the shape will provide a unique window to your personality.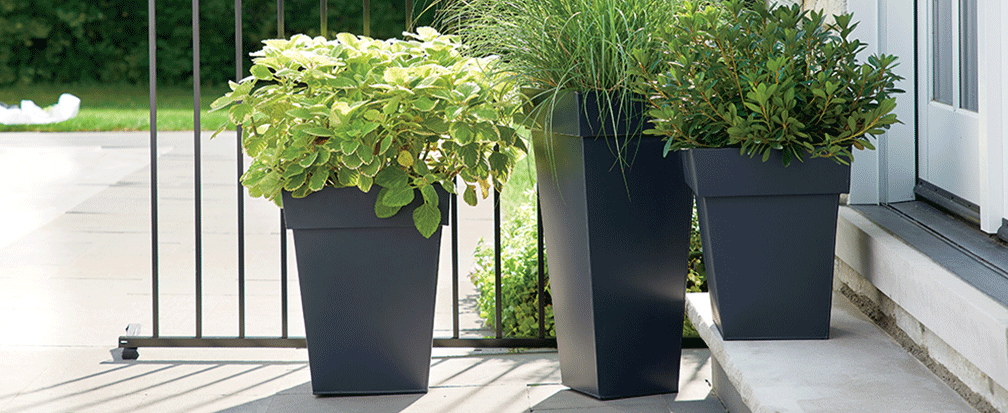 Add Greenery
Filled with lush foliage and bright flowers, planters welcome visitors with a burst of color and lovely scent. Flank the front door with two identical planters for a clean, balanced look. Use grouped planters of varying heights for added texture and interest. To create a multidimensional display, plant botanicals of varying heights, textures and colors. For example, juxtapose a tall grass with rounded leafy greenery that cascades down the sides of the container.
Place A Doormat
Another way to add a dose of personality to your entrance is with a doormat. Not only does it prevent mud, snow and other elements from being tracked into the house, it also provides clues about your decorating and entertaining style. Welcome guests in with a friendly message, playful shape or decorative pattern that is consistent with the interior decor of your home.
Personalize With A Monogram
For a timeless, classic look, pay homage to your family name by featuring the initial of your last name on your front door. Monogrammed letters in various sizes and materials, such as wood and metal, complement doors of nearly any style and color. Use one to add a personal touch to a generic wreath—simply attach a monogrammed letter to the wreath with a short length of floral wire.
The possibilities for front door decor ideas are endless! Share your beautiful entryway with us using the hashtag #CrateStyle.