Furniture
How to Choose Furniture for Small Spaces
Living in a home that's short on space, doesn't have to cramp your style. Our five design strategies can help you make the most of tight quarters. And yes, the ideas go beyond using small living room furniture. Although we think that's a good place to start.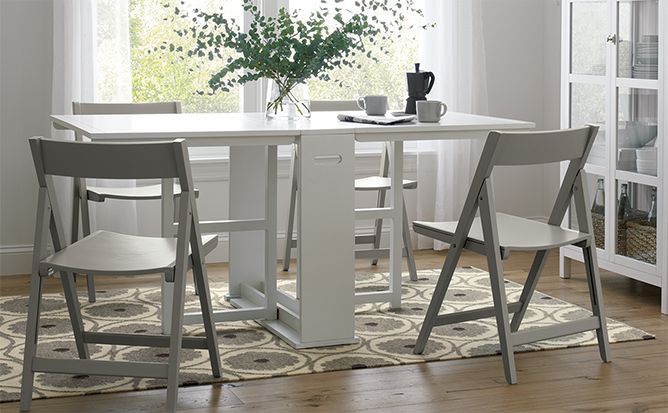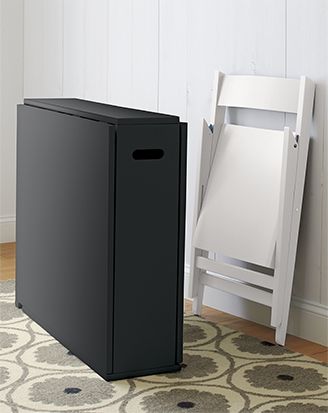 Understanding Scale
Choosing the right furniture for small spaces is crucial. You don't want a room to feel unsubstantial, but furniture that carries too much heft can overwhelm your space. For the living room, opt for armless side chairs paired with open end tables, like nesting tables. The smaller nesting table can be placed anywhere when needed, like in front of the sofa or next to a chair, but then tucked away when not in use. When choosing sofas for small spaces, look for ones with tight upholstery that sit off the ground on tapered legs. That small amount of space between the sofa and the floor will add a surprising feeling of openness to your floor plan.
In the bedroom, start with the bed. If a king-sized bed is non-negotiable, make sure you have enough room around the perimeter of the frame to allow access on all three sides. Pair with small nightstands that can double as storage for essentials. If there isn't room for a traditional nightstand, consider small accent tables in their place. If it's still a tight squeeze, hang shelving above the bed for nighttime essentials like books, glasses, and alarm clocks, and wall mount reading lights in place of table lamps.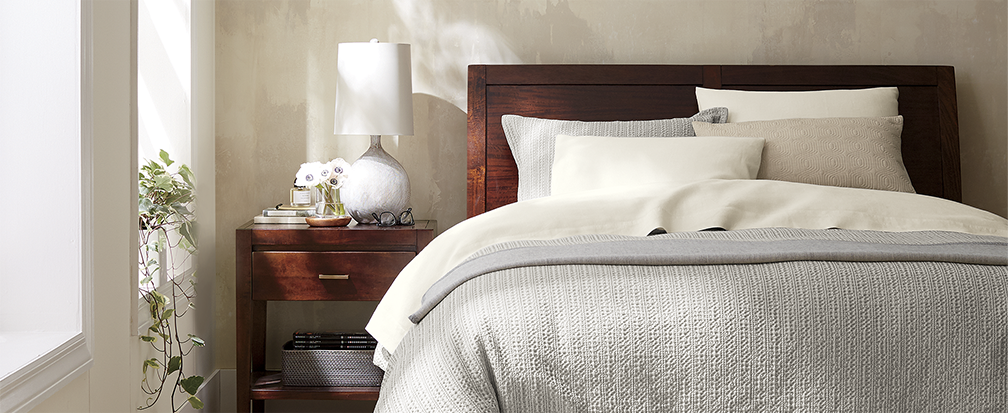 Make it Multi-Functional
Furniture for small living spaces should have more than one purpose. In other words, make your furnishings work overtime. In the living room, consider ottomans that open up and double as storage space. Choose a coffee table with drawers for stashing away remotes and reading materials or select one with open shelves for displaying favorite works of art. Use stools as side tables and additional seating when you have guests.
In the bedroom, consider a bed frame that has hidden storage drawers incorporated into its design. Make a dresser pull double duty as a media stand for your television. Add a storage bench at the end of the bed for additional storage and a place to sit while getting dressed.
Reflect On It
Mirrors open up your space. Try a decorative mirror, instead of artwork, over a fireplace. Or if you have a large empty wall, hang or lean a mirror against it to radiate the natural light coming in from outside. Metallic accessories — like bowls and trays along with metal table lamps and floor lamps— also bring extra light into a small space. And finally, choose a light color palette when selecting paint colors. Dark paint colors absorb light, while soft tones will reflect it and help create the illusion of wide open space.
Look Up
If you've run out of floor space, go up. Use your walls to hang additional shelving, hooks, and storage. Break the rules and hang art above eye level. Add floor to ceiling curtains to help elongate your ceilings. Paint baseboards, walls, and ceilings one color to fool the eye into thinking your room is larger than it is.
Be Mindful
After you've chosen the right furniture for a small space, it's time to accessorize. While it's important to add personality to your home, too many things in a small room can seem like clutter. Artfully organize your bookcases by shelving books by color. Limit the number of knick-knacks you display on a coffee table. Choose a few throw pillows, instead of covering your sofa in them.
Adhere to a less-is-more philosophy, and your home will feel always feel spacious enough for what you have. And bigger than it really is.
For more ideas of how to use furniture for small spaces, check out our Ideas and Advice section.
View More Furniture Ideas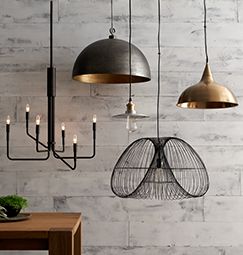 Lighting Ideas
for Your Home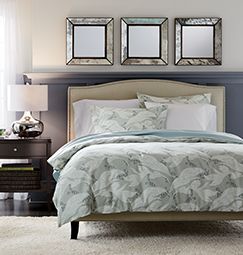 Design and Style
Bedroom Ideas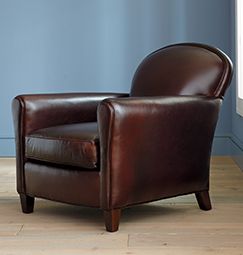 Tips for Buying
Leather Furniture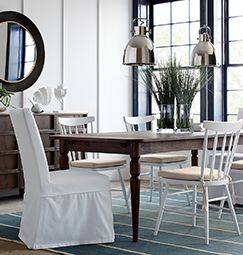 Dining Room
Ideas
Back to Top