Decor
How to Arrange Flowers for a Floral Centerpiece
A gorgeous floral display instantly gives any room a sense of beauty and abundance, and you don't need to be an expert to learn how to arrange flowers for the moments when you really want your home to shine. Try our easy ideas for creating centerpieces that look like the work of a professional florist.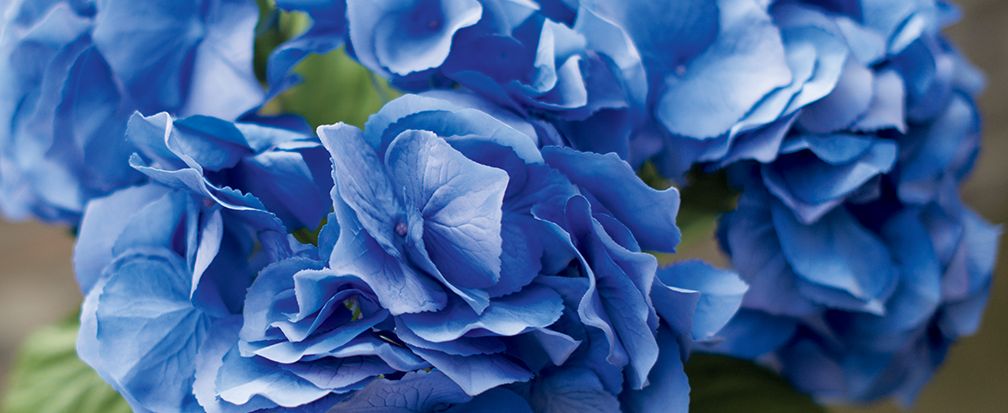 High vs. Low
Flower arrangements for buffets, consoles and entryway tables—in other words, places where people won't be sitting down—can be tall and dramatic, so choose vases with a lot of height and long-stemmed, sturdy flowers to match. For coffee and dinner tables, try low, wide centerpiece bowls filled with florals that reach out, not up. The goal is to keep sightlines clear and never make guests feel as if they have to peer around flowers to hold a conversation. A good rule of thumb is to make the flower arrangement taller than its container by about one and a half times.
Prep Your Materials
Snap photos of your vase and the room where the flowers will be placed, then take them along for reference when buying blooms at your local farmer's market, florists' shop or grocery store. You can never go wrong with flowers that reflect the season—think tulips in springtime and berries for the holidays—but if an unexpected color catches your eye, snap it up. (Pale pink or peach roses, for instance, look lovely on a fall table set with warm golds and browns.) Before arranging flowers, strip any leaves that will fall below the water line and cut at least an inch off the stems so the flowers will better absorb water. To hold stems in place and prevent them from clumping, use a flower frog—a little glass, ceramic or wire mound with holes for stems that is placed at the bottom of a vase or bowl—or make a grid at the mouth of your vase using clear tape. (Floral foam is another excellent item to have on hand.) Finally, if you intend to make the centerpiece arrangement a permanent part of your home's décor, use quality silk flowers for a look that lasts.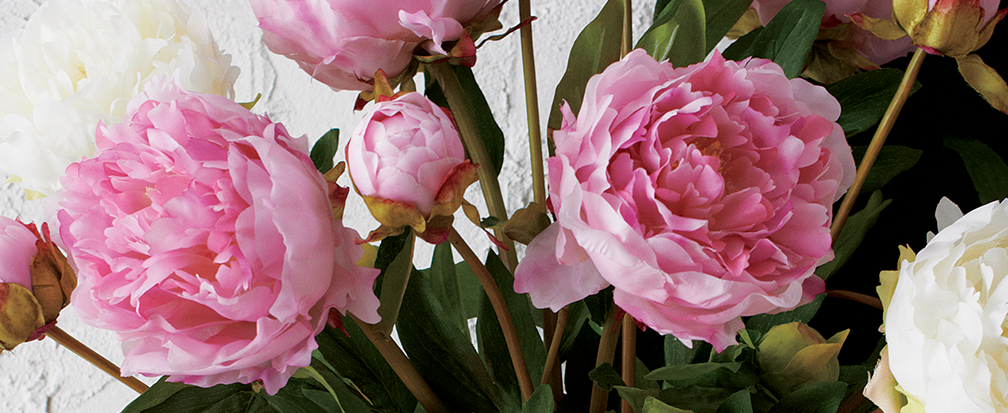 The Fun Part
Now you can start building your floral arrangement. Add large flowers first, leaving plenty of space between the stems to fill in the centerpiece with smaller, airier blooms and pretty extras like ethereal Queen Anne's Lace, earthy grains and even fragrant kitchen staples like basil and mint. Stick to a monochromatic color scheme or a single type of flower to make a bold, modern statement, or diversify the mix of blooms and hues to get a cozy, lush effect. A centerpiece can be as extravagant or as simple as you like—even a decorative tray interspersed with votive candles and bud vases each showcasing one spectacular bloom can hold its own at the table.
A Lasting Impression
The first rule of learning how to arrange flowers like a pro is that there are no rules. Bring home the flowers that make you happiest, collect a variety of containers, and experiment with ways to pair them until you find your floral style.
How do you arrange flowers? Share your favorite floral centerpiece ideas with us by using the hashtag #CrateStyle.
Back to Top