Entertaining
Mimosa Bar Ideas
Want to make a daytime gathering—a wedding shower, birthday or brunch with friends—feel like a real celebration? A little bubbly goes a long way. And while Bloody Marys may be the first morning-appropriate cocktail that comes to mind, tomato juice and stuffed olives aren't everyone's cup of, well, vodka. On the other hand, whoever first thought of mixing Champagne and orange juice to create the mimosa—a sweet, sparkling crowd-pleaser of a cocktail that can be enjoyed well before noon—was a genius. Our mimosa bar ideas will inspire your guests to have fun riffing on the standard two-part recipe.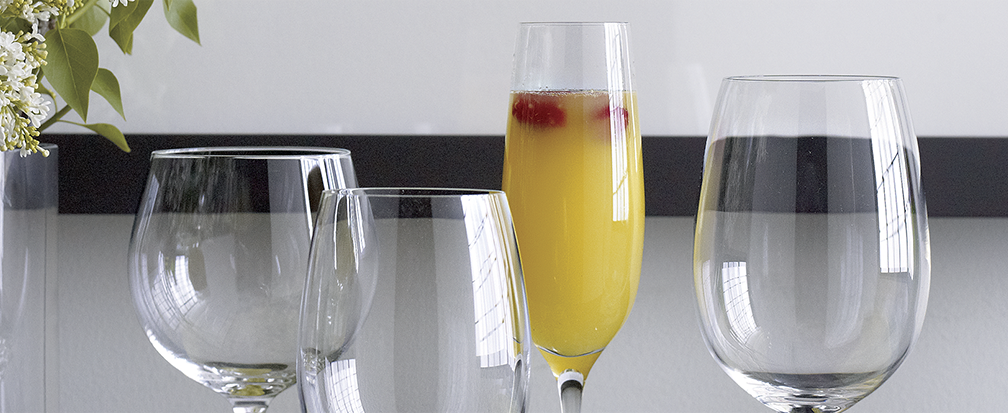 Stock Your Bar
On a small table, kitchen island or even a clean stretch of counter space, set up bar supplies in the order your guests will be using them. First things first: mimosa glasses. Try a mix of long-stemmed Champagne flutes and graceful coupe glasses arranged on separate serving platters to create visual interest right from the start. Anchor the other end of the bar with a big, beautiful bucket or beverage tub filled with enough ice to chill several bottles of Champagne or Prosecco.
Showcase Your Ingredients
In clear glass carafes placed near the middle of the bar, offer at least three different kinds of fresh-squeezed juice. We love blood orange for its brilliant ruby color, grapefruit for its tart bite and strawberry lemonade with floating cucumber slices for a refreshing twist. Nearby, in a series of bowls equipped with small tongs or cocktail picks, set out a mini buffet of artful garnishes: sliced strawberries, mint leaves, ripe raspberries, rosemary sprigs, pineapple chunks, Maraschino cherries and, of course, orange wedges. Additional mimosa bar ideas to help set your spread apart: include unusual drink toppers and mixers like orange liqueur and grenadine, stock the ice bucket with bottles of both rosé and white Champagne, or whip up a bowl of mimosa punch (1/3 juice, 1/3 bubbles and 1/3 club soda for an extra jolt of fizz). Don't forget to slice in plenty of fruit for a festive look.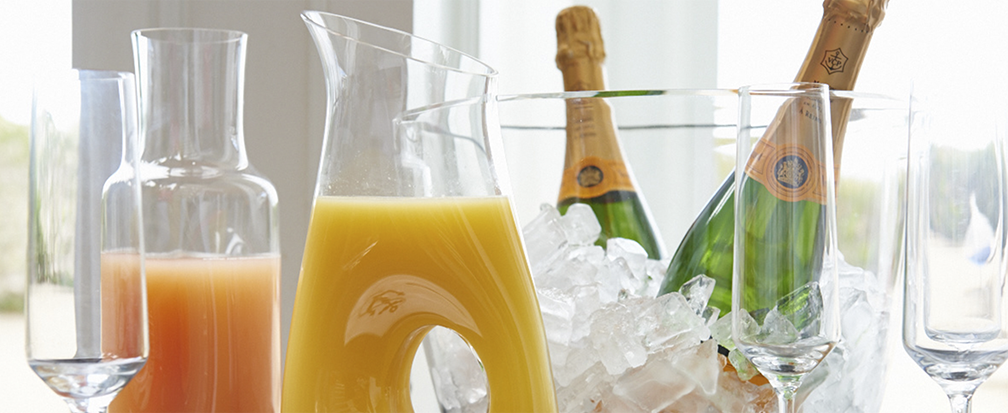 Accessorize with Color
Intersperse your bar fixings with bud vases holding seasonal blooms like tulips in spring or sunflowers in fall. Establish a color theme for your mimosa bar by using coordinating cocktail napkins and stringing a matching pennant banner around the perimeter of the table. Display colorful paper straws in a glass jar, and label juice carafes and garnishes using place cards or chalkboard stickers. Lean a chalkboard sign against a glass pitcher filled with a large arrangement of cut flowers or trim a sheet of creamy cardstock so it fits into an 8x10 silver or gold frame. Either way, use the signage to write out playful instructions for how to make mimosas. For instance: Pour a (little) bit of juice, add a (lot) of Champagne, pick a garnish (or three), make a toast, sip, repeat (it's a party!).
Share your mimosa bar ideas with us by using the hashtag #CrateStyle.
View More Entertaining Ideas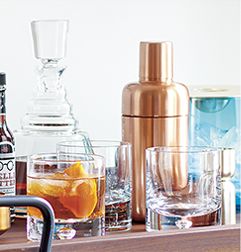 How to Stock a
Home Bar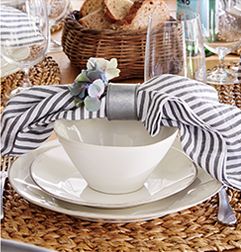 Table Decorating
Ideas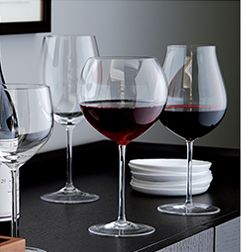 How to Host a Wine
Tasting Party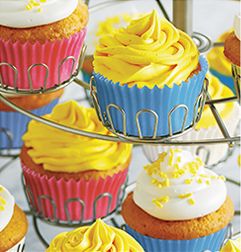 Cupcake Display
Ideas
Back to Top