Holiday
How to Host a New Year's Eve Party
When it comes to ringing in the new year, host a party at home to avoid huge crowds, impossible-to-get reservations and expensive bar packages. Here are a few New Year's Eve party ideas that will make your night fun, stress-free and memorable—and keep things going after the clock strikes midnight.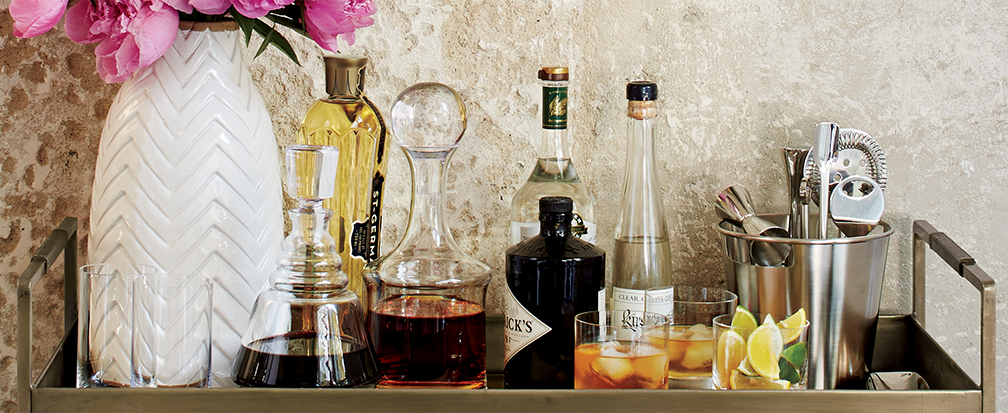 Create a DIY Beverage Bar
The idea of mixing a craft cocktail for every guest sounds like a lively party trick, but in reality it can prevent mingling and keep people waiting. From spirits to water to wine, have beverages easily accessible at your New Year's Eve party so guests can help themselves.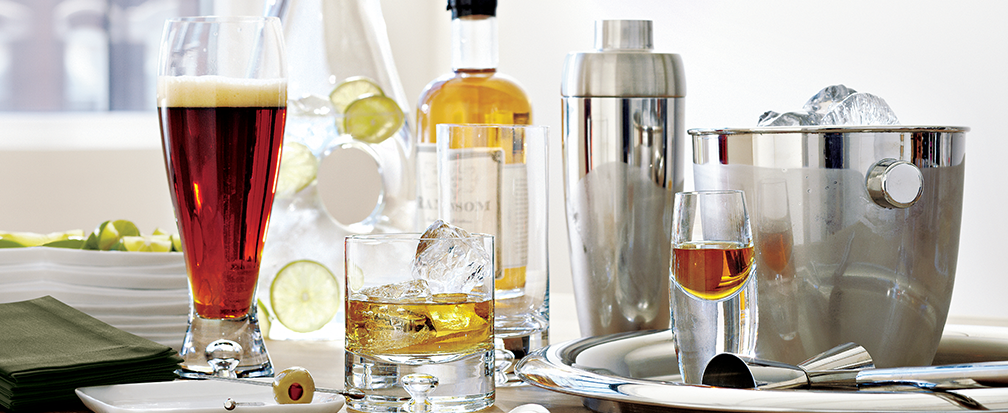 Plan a DIY signature cocktail for the evening. Set up a bar area with the necessary spirits and mixers. Pour beverages into decanters for added elegance, and display the recipe on a chalkboard so guests can mix it themselves. Don't forget a mocktail option for designated drivers, moms-to-be and other non-drinkers.
Put beer, wine, champagne and soda in an ice-filled tub, and set champagne flutes, wine glasses and other glassware nearby for self-service.
Hydration is essential for New Year's Eve party stamina. Set up a water station with a dispenser and glasses. Toss in a cucumber, orange or other fruits and herbs for added color and taste.
Plan a Make-Ahead Menu
Nothing makes hosting a party less fun than being trapped in the kitchen. With a little pre-planning and a table filled with easy-to-eat finger foods, you can stay social and keep the spread stocked with minimal maintenance.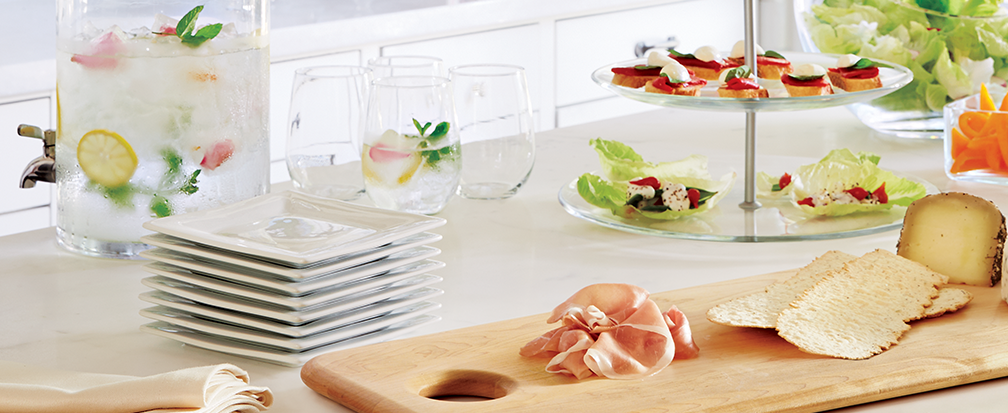 Think appetizers, not entrees. Fill a long table with delicious small bites that you prepare ahead of time. Stack small plates, cocktail napkins and forks so guests can help themselves and continue mingling.
Make the food table more festive by layering textiles and table linens. Top with a variety of serving bowls, trays and other vessels for added texture.
For dessert, continue the DIY approach—and infuse a bit of nostalgia—by setting up a sundae bar, s'mores bar, or other hands-on sweets station.
Our most important tip? Prepare as much food as possible beforehand. It will eliminate stress and ensure you're in party mode when the first guest arrives.
Use Music and Games for Extra Entertainment
Good food and drinks, great conversation and an upbeat soundtrack help ensure event success. To make your party even more memorable, bring out the games. It will keep the party lively and energetic, encourage interaction with guests who don't know each other, and most likely provide a lot of laughs.
Planning a kid-friendly party? Craft a special table for young ones with treats, activities and special New Year's Eve touches, such as plastic champagne flutes filled with sparkling juice or kiddie cocktails. Pro tip: Keep bedtime on schedule by playing last year's ball drop on YouTube and holding the kids' countdown early in the evening.
Plan for Last-Minute Overnight Guests and Pets
Start the new year on the right note by planning for transportation after the party. Keep extra bedding, pillows and blankets on hand if guests choose to stay the night instead of going home after the ball drop. Help any furry friends in attendance enjoy the New Year by giving them a safe, quiet place to stay during the party.
Hosting your own bash? Share your New Year's Eve party ideas with us by using the hashtag #CrateHoliday.
View More Holiday Ideas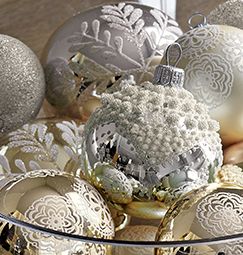 Decorate for the Holidays
Using Ornaments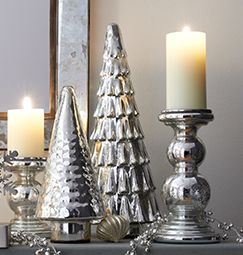 How to Decorate a
Mantel for Christmas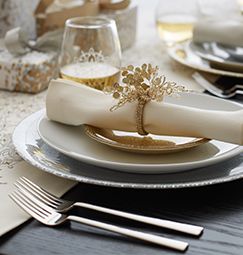 How to Decorate Your
Table for Christmas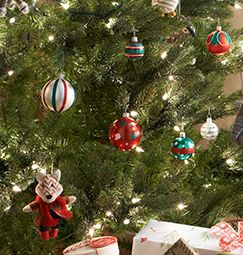 How to Decorate Your
Tree for Christmas
Back to Top