Decor
Reading Nook Ideas
Many enjoy diving into a good book, publication or newspaper. For those who read regularly, whether for pleasure, education, or work, it may be worth dedicating a space at home for reading specifically. Such a space is often referred to as a reading nook. It's best if the nook is located in a quiet place within a home, and its aesthetic often flows with the surrounding space of the room it's within. A corner of a bedroom or other living space complete with reading nook furniture, such as comfy seating, a table, and plenty of light, is the perfect cozy spot for any bookworm to dive in. See our favorite reading nook ideas to create a space you'll love.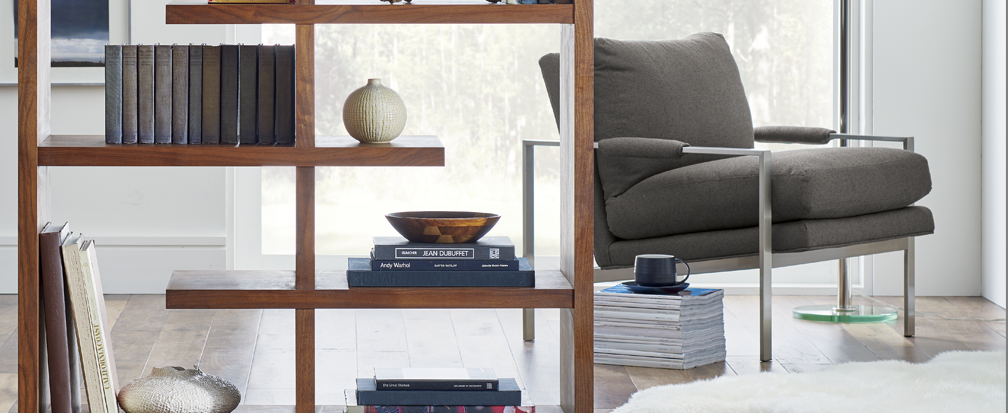 Lighting
If possible, select a location that gets lots of natural light with appropriate window treatments to diffuse the light if it becomes too intense. Add wall sconces, a table lamp, pendants, and/or a floor lamp for direct light and for nighttime reading. For this reason, your nook may need to sit near an outlet.
Seating
The seating you select should be comfortable and support the positions you will be reading in, possibly for an extended period of time. Good seating options include an armchair, a loveseat, or even a daybed or a chaise. Add an ottoman or cube if you'd like to put your feet up.
Table
A side table provides a surface to put your book down, as well as a drink or snack. A small tray or platter can corral a stack of books, a small potted plant, a few coasters, a pair of reading glasses, a clock, pens or pencils, or anything else you may need. You may wish to set up a charging area if you read on a device.
Storage
Be sure to use baskets to keep clutter from accumulating, and shelves or a bookcase to store reading materials close by. If you have the wall space to spare, make a cozy recessed space by flanking a loveseat or daybed with two or more bookcases.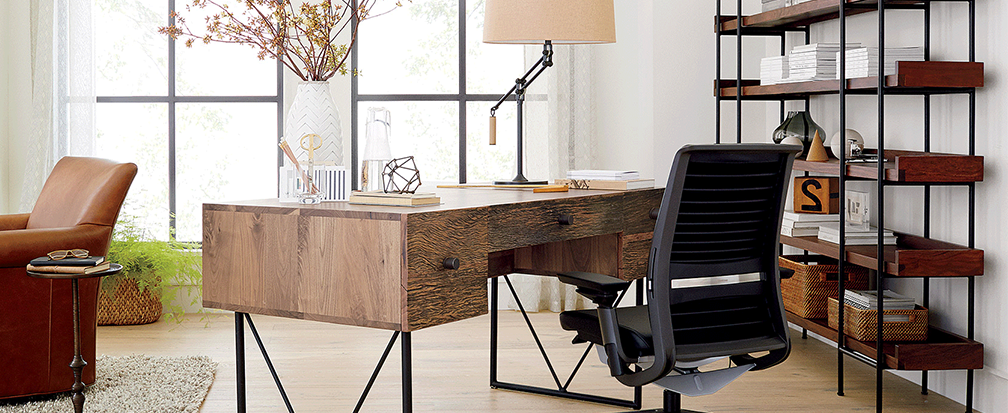 Textiles
Add decorative pillows and throws to make the space inviting and comfortable and to add a little personality. You may wish to switch between lighter and heavier weight throws depending on the season. A small rug visually sections off the reading nook from the surrounding space in the room while also providing color and texture.
Organization
Organizing books by color and/or by height will ensure that they don't look chaotic. Use bookends or a group of horizontally stacked books to keep upright books from falling over. A magazine rack and/or magazine files are often helpful for organizing periodicals.
Art
The art in a reading nook can range from paintings or photographs, to a simple wall mirror that reflects light and opens up the space. Floating shelves or ledges can hold a rotating collection of family photos and/or books standing upright, showcasing the books' covers as art.
Above all, be sure to design your reading nook based on what appeals most to you so that it can be an appealing getaway to enjoy your next good read.
Do you already have your own DIY reading nook or other reading nook ideas? Share your space with us on Instagram by using the hashtag #CrateStyle.
Back to Top