Juicers
Free Shipping

on Select Electrics

*

*Standard Delivery. Excludes clearance items.
Save on

Top-Rated Juice Fountains

For a limited time, receive a $50 Visa Card from Breville® by mail-in rebate when you purchase select Breville Juice Fountains.

Shop Breville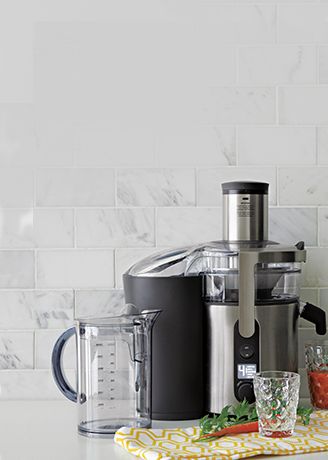 Vitamix ® 750 Professional Blender
Special $599.00
sugg. $749.00
Vitamix ® 300 Professional Blender Ruby Red
$529.00
sugg. $629.00
From citrus juicers to juice extractors that turn whole fruits and vegetables into fresh, delicious juice at Crate and Barrel you'll find the perfect juicer to help you make refreshing drinks anytime.