Holiday
Christmas Gifts for Men:
Boyfriends, Dads, Husbands
Everyone loves getting gifts during the holidays, but what's even more fun is giving gifts. You get to pick out the perfect gift for everyone on your list. Sometimes, however, finding that just-right present can leave you perplexed. This often happens when it comes to finding Christmas gifts for men.
Sure, you can go the tie or cologne route, but that's a little bit predictable. Whether you want to support a hobby or entice him to try something new, there are so many men's gifts to choose from; it's just a matter of honing in on the right ones. Let's explore some gift ideas for boyfriends, dads, husbands and all the men in your life, which you can then personalize—because who knows your men better than you?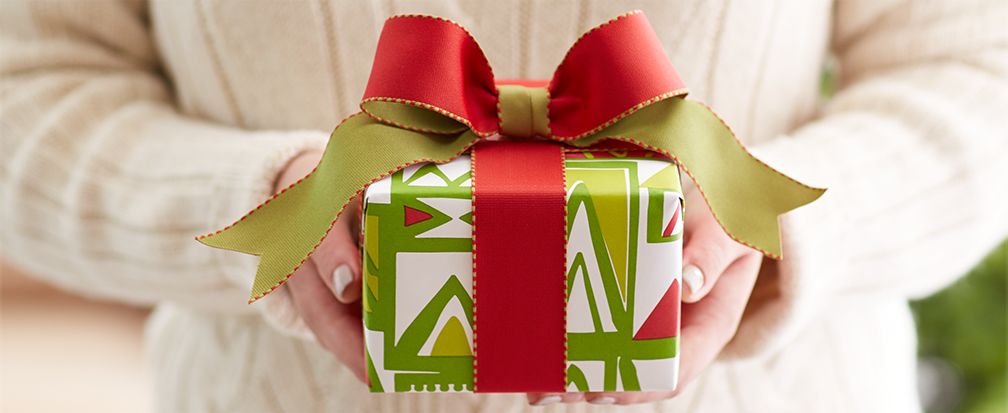 Set a Budget
The first thing you should consider is your budget. Great Christmas gifts can be found at every price level. Whether it's an under $30 stocking stuffer like wooden retractable ear buds or a beautiful set of Wüsthof knives, just figure out what you want to spend and there's a gift in that range.
Guys Gifts for Mixology
These days, everyone fancies himself a beer or whiskey connoisseur, but you know you can always help make him look better. Start with a set of 12 whiskey rocks to keep the high-quality spirits chilled without watering them down, or embrace the mixology trend with ice sphere molds, an ice crusher mallet and ice bag to get the perfect crushed iced, or quality Bloody Mary mix. Buy him some decanters for wine or spirits or nice highball or Old Fashioned glasses. Keep the retro cocktail spirit going with a functional yet stylish metal rolling bar cart so the party can go everywhere. Or help him upgrade his wine collection with a Cuisinart dual-zone wine cooler to store 12 bottles at two different temperatures for reds and whites.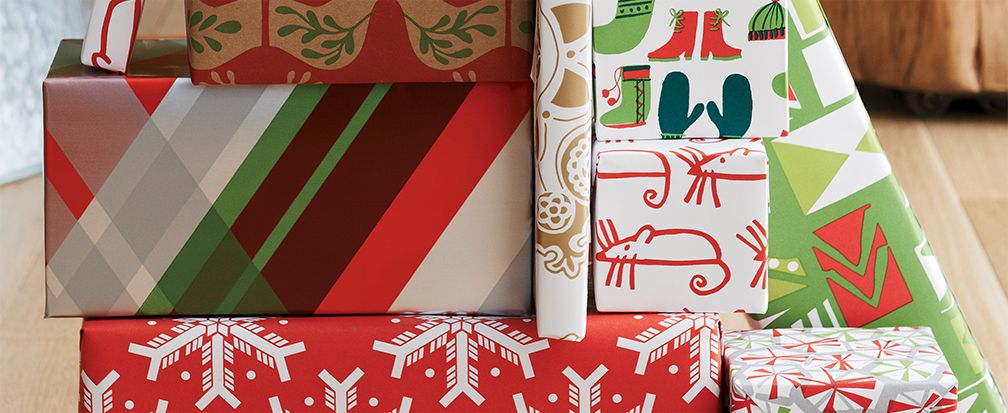 Men's Gifts For Cooking & Barbecuing
Whether he's a whiz in the kitchen or a master on the grill, cookware always works as a Christmas gift. Knives, cast-iron pans, grill brushes, griddles, a wok, a French press for a robust cup of coffee or even an Atlas pasta maker—these are all thoughtful gifts dads, boyfriends and husbands love (especially since you'll benefit from his using them). And if he's not already a great cook, you can help with specialty sauces, gourmet spices and a few cookbooks—even a fun apron. It'll be like he's the host of his own cooking show.
Gifts For Guys Into Games & Sports
Help build him a man cave—or at least a room to escape. A beautiful leather or fabric club chair is a great Christmas gift for any guy. Add in some fun games like bocce, croquet or table tennis sets. Or get a poker kit and a nice-sized round, wooden dining room table that can double as a card table for when the guys come over. Add in beer pitchers, wine decanters and glasses.
Get Him What He Won't Get Himself
Guys won't always admit they want to look well groomed, so get him a leather manicure set. A nice notebook he can keep by the side of the bed is a helpful men's Christmas gift so he can collect his thoughts. Or get a nicely scented candle for setting a romantic mood.
No matter what you end up with, it's really the thought that counts. If you put a lot of thought into gift ideas this special, he can't help but love everything he gets.
Looking for other Christmas present ideas? Find something for everyone on your list in our Gift Ideas.
Back to Top