Entertaining
How to Host a Fourth of July Party
Each year, the hot, languid summer gets a little patriotic jolt when the Fourth of July holiday rolls around. It's the perfect outdoor party opportunity to gather friends and family, throw on the flip-flops and apron, fire up the grill, and hold sparklers high in celebration of our country's independence. We have some ideas for adding a little bang to your summer soiree–casual, fun, and decked out in red, white and blue.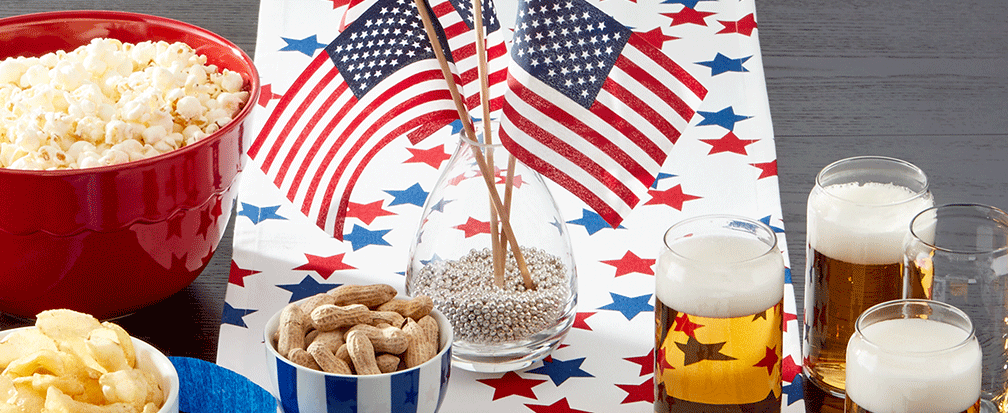 Our Fourth of July Party Ideas
Planning the ideal Fourth of July party really comes down to three things: low-frill decorations, fun food, and festive props. With nature's unpredictable elements and kids running around the yard, functional is the key. This should be the easiest, breeziest party you've ever pulled together. Cover your picnic table or folding table with a festive cloth. Turn your potting workbench into a charming libation station off to the side of the yard, with lidded glass beverage dispensers full of ice cold drinks. Drape a few strings of globe lights throughout the trees for a warm, inviting ambience as night falls. Finally, add some citronella tiki posts to the outskirts of the space.
When it comes to serveware and drinkware, embrace your inner acrylic love. Red goblets, blue plates, clear salad serving bowls, and stemless wine tumblers look almost like their glass counterparts–except stackable and unbreakable, making them the perfect pieces for your Fourth of July festivity. Add a touch of organic class with disposable, recyclable wooden flatware.
When it comes to the best part–the food and cocktails (or mocktails for the youngsters)–let your creativity run wild, particularly with the drinks and desserts.
Food and Drink Tips:
1
Load up on skewers–easy, portable, and delicious. For a light appetizer, go with strawberries, blueberries, and bananas. For dinner, try chicken, green peppers, and pineapple.
2
Add the leftover pineapple cubes to a pitcher of water for a refreshing kick.
3
Toss a salad with pecans, gorgonzola, mandarin oranges, and a light balsamic vinaigrette.
4
Have a lobster boil—a surefire crowd pleaser, and the only equipment you need is a large steel pot.
5
Make sure to have a hot dog and baked bean bar—a must for any Fourth of July party. Use mini American flags as toothpicks in the hot dog buns.
6
Stack strawberry shortcake in mason jars–with layers of red strawberries, shortcake, and white whipped cream.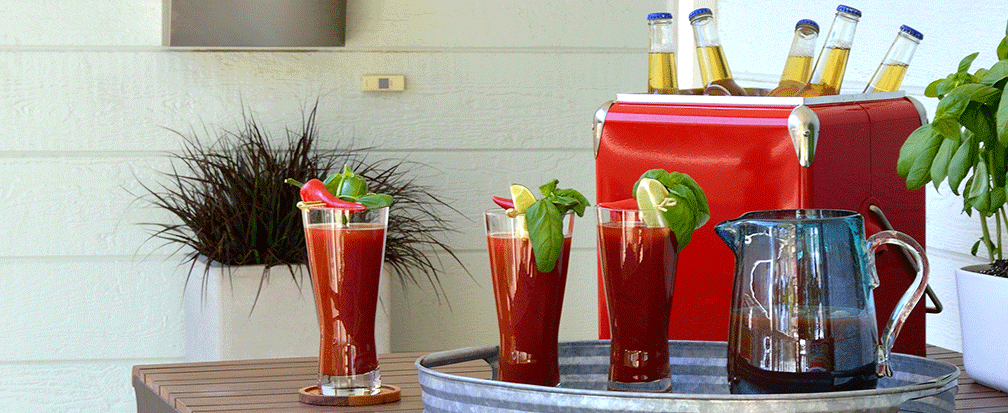 7
Create an American fruit flag: A rectangular dish lined with interchanging rows of watermelon and light honeydew, with a square bowl full of blueberries in the upper left corner.
8
Throw the extra watermelon slab on the grill. Sprinkle it with sea salt and fresh ground pepper.
9
Fill one beverage dispenser with an electric blue drink for the kids, and two others with red and white sangria for the adults.
10
Pour pitchers of Arnold Palmers with adult-style lemonade and iced tea. Pour a separate pitcher of sparkling grape juice for a bubbly non-alcoholic option.
11
Finally, the nightcap: Pass out red velvet cupcakes with blue-colored vanilla icing, each with an unlit sparkler in its center.
With well-loved bellies full of Fourth of July cupcakes and cuisine, set off sparklers together, ending the night with a bang (albeit a small, safe one) as you revel in the warm atmosphere and watch the real fireworks explode overhead.
How do you celebrate the Fourth of July? Share your ideas with us by using the hashtag #CrateStyle.
View More Entertaining Ideas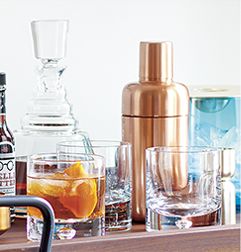 How to Stock a
Home Bar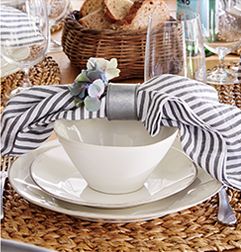 Table Decorating
Ideas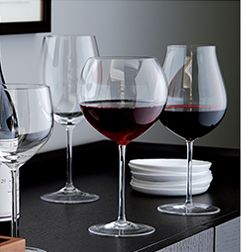 How to Host a Wine
Tasting Party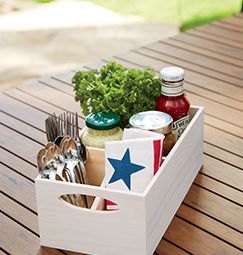 Labor Day
Party Ideas
Back to Top