Entertaining
Graduation Party Ideas: Food and Decor
Whether it's from college, high school or kindergarten, a graduation is cause for celebration. Gather family, friends and neighbors to commemorate your graduate's accomplishments, wish him or her good luck for the future and, most importantly, throw a wonderful party. From decor to food, try our graduation party ideas for a celebration to remember.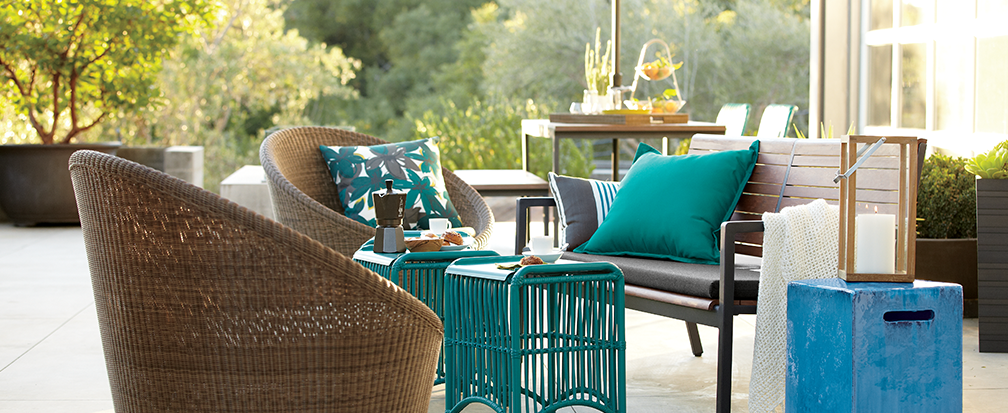 Create a Setting.
Spring graduations are the most common, so no matter which weekend you choose, your get-together will likely be competing with several other parties. Consider setting up for an open house-style gathering so guests can come and go as they please. Prepare to host guests both inside and outside—spring weather can be beautiful but unpredictable, and an outdoor setup could easily be rained out, so keep your options open.
Get the most out of your graduation party decorations by choosing items that can be used in both environments. Don't forget to spruce up the yard, as well. Potted plants and herbs on the back patio or scattered throughout your backyard create a fresh, welcoming space in which your guests can eat, play or sit and chat. Have a couple of backyard games set up as entertainment and ice breakers.
If you expect your graduation party to continue into the night, set the mood with soft lighting around your home and outdoor space. String lights are a festive outdoor option. Wrap them around trees, shrubbery or your deck railing. Mix and match small candles like tea lights and votives for glowing displays all around the party spaces in your home. Candles in larger lanterns and hurricanes are great for outdoors.
Add fun graduation displays.
Though you may embarrass them in the process, display childhood photos of the celebrant as centerpieces or blow them up and hang them on the walls to offer a playful way to start conversations and get guests to share stories. Hang photos on the wall above the gift table or string photos around the rim of the table (keep the string in place with pins) so guests will have something to stop and smile at while putting down their cards and presents.
Make your centerpieces interesting with occasion-specific decorative items like graduation caps and miniature paper diplomas. Graduation cap-style tassels are a fun embellishment when hung from the ends or corners of the gift table, kitchen table and buffet.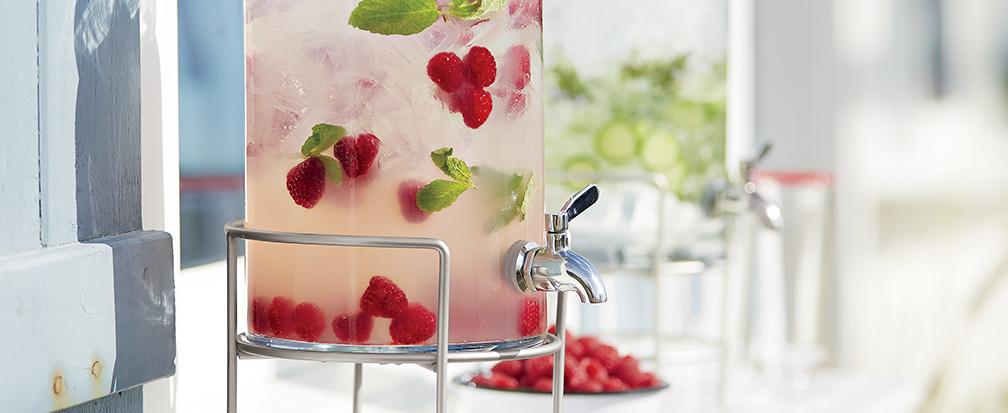 Serve in style.
Prepare a menu with enough options for your likely diverse group of attendees. Don't forget to cater to the kids, the grandparents, the vegetarians and, of course, the graduate. Keep the main course simple and offer a wide variety of side dishes. Serve the meal on fun patterned melamine plates—the vibrant colors are perfect for the season and occasion, and the safe, durable material suits the indoor-outdoor party setting.
Place light snacks around your space for guests to nosh on—nut mixes, pretzels and chips and small treats like colored candies. Not only are they noncommittal options, they're also decorative and add a welcoming, friendly feeling to your party.
Show off your kitchen creativity with fresh, springy beverages. Make light, fruity spritzers or, for the adult graduation, bright herb-infused cocktails. Showcase the drinks in large, accessible clear drink dispensers. For a smaller gathering, a few glass punch bowls will suffice.
How do you celebrate the success of your graduate? Share your graduation party ideas by using the hashtag #CrateStyle.
Back to Top