Entertaining
How to Care for Knives
Most chefs would agree that a good set of knives ranks high on the list of essential kitchen tools. But because metal is flexible and adaptable, knives can become damaged and worn, and even the best in the business can't slice, dice, mince or chop well with a dull blade—and it's unsafe, too. For optimal knife care, it helps to have a sharpener among your arsenal of cooking tools.
Kitchen knives come in a variety of shapes, sizes and functions, and different knives require a different approach to sharpening. Here's our expert recommendation on how to sharpen knives, keeping your blades on point and ensuring your set lasts for many years.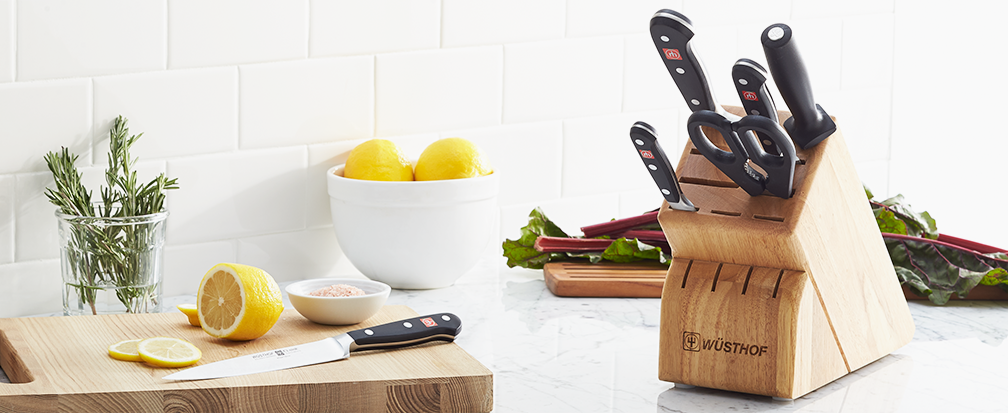 The Knives:
The right sharpener depends on the knife. The two most common types are European and Asian, and the right kind depends on your cooking needs.
European knives are crafted from stainless steel that's tougher and heavier but softer, so it will dull faster and require regular sharpening. The cutting angle on a European knife is wider, making it good for big jobs, like cutting meats, boning poultry or chopping fruits and vegetables.
Asian knives are made from stainless steel that's thinner and lighter yet harder, making it more precise and less susceptible to wear and tear. The cutting angle on an Asian knife is thinner and more accurate, and designed for more delicate tasks like boning a fish, or slicing something very thin.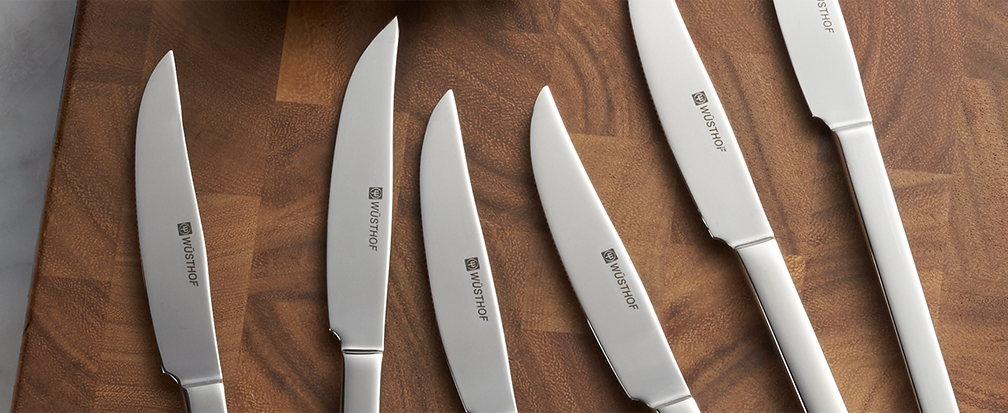 The Sharpener:
There are several types of knife blade sharpeners on the market. Which to buy depends not only on your knives, but also your schedule, kitchen space and cooking style.
Electric:
Quick and easy to operate. Blade placement is precise and accurate and leaves little room for error. Some versions even offer different settings for different knife angles. This option is designed with Asian knives in mind.
Manual:
Still quick and with accurate blade placement, but you control the pace and pressure. The manual sharpener takes up less counter space and is designed for both Asian and European knives.
Honing Steel:
This more traditional and hands-on method of sharpening uses a steel rod to reorient the blade. Be sure to choose one from the knife's collection, as it has been designed for the brand's unique features. The steel can usually be stored in a knife block.
Built-in Sharpening Blocks:
This all-in-one block is outfitted with built-in ceramic sharpeners, so knives are honed after each use. Because the cutlery comes with the block, you can be sure the sharpener and knives are the right match.
Or, leave it to the experts and take your knives to a professional sharpener for fine-tuning. They will know the intricacies of your knife set and can care for them quickly and accurately.
Finally, to ensure longevity of your knives, wash them by hand rather than in the dishwasher, dry them off immediately, and store them in a knife block or on a magnetic wall bar, where they'll avoid nicks from other kitchen tools.
Learn more about the types of kitchen knives and how to care for them in our How to Choose the Best Knives guide.
View More Entertaining Ideas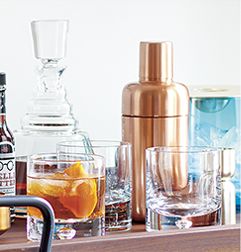 How to Stock a
Home Bar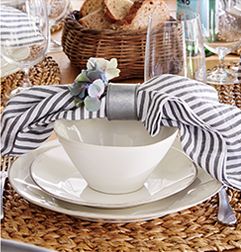 Table Decorating
Ideas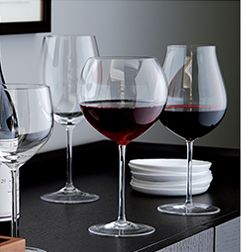 How to Host a Wine
Tasting Party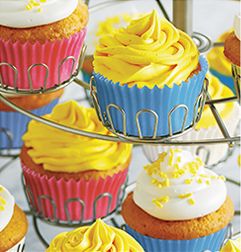 Cupcake Display
Ideas
Back to Top