Furniture
How to Mix and Match Accent Tables
A symmetrical, matching set of furniture can make a room look clean and sharp. But there's no rule stating that furniture needs to match, and varying a few elements is an easy way to add contrast and texture to a room while showcasing your personal style. One piece that's well-suited to variety is the accent living room table. Accent tables in the living room serve different functions—from side tables that provide a platform for a lamp or photos to coffee tables that hold magazines and remote controls—and the range of sizes, shapes and placement create a natural variation that can be easily enhanced with the right combinations.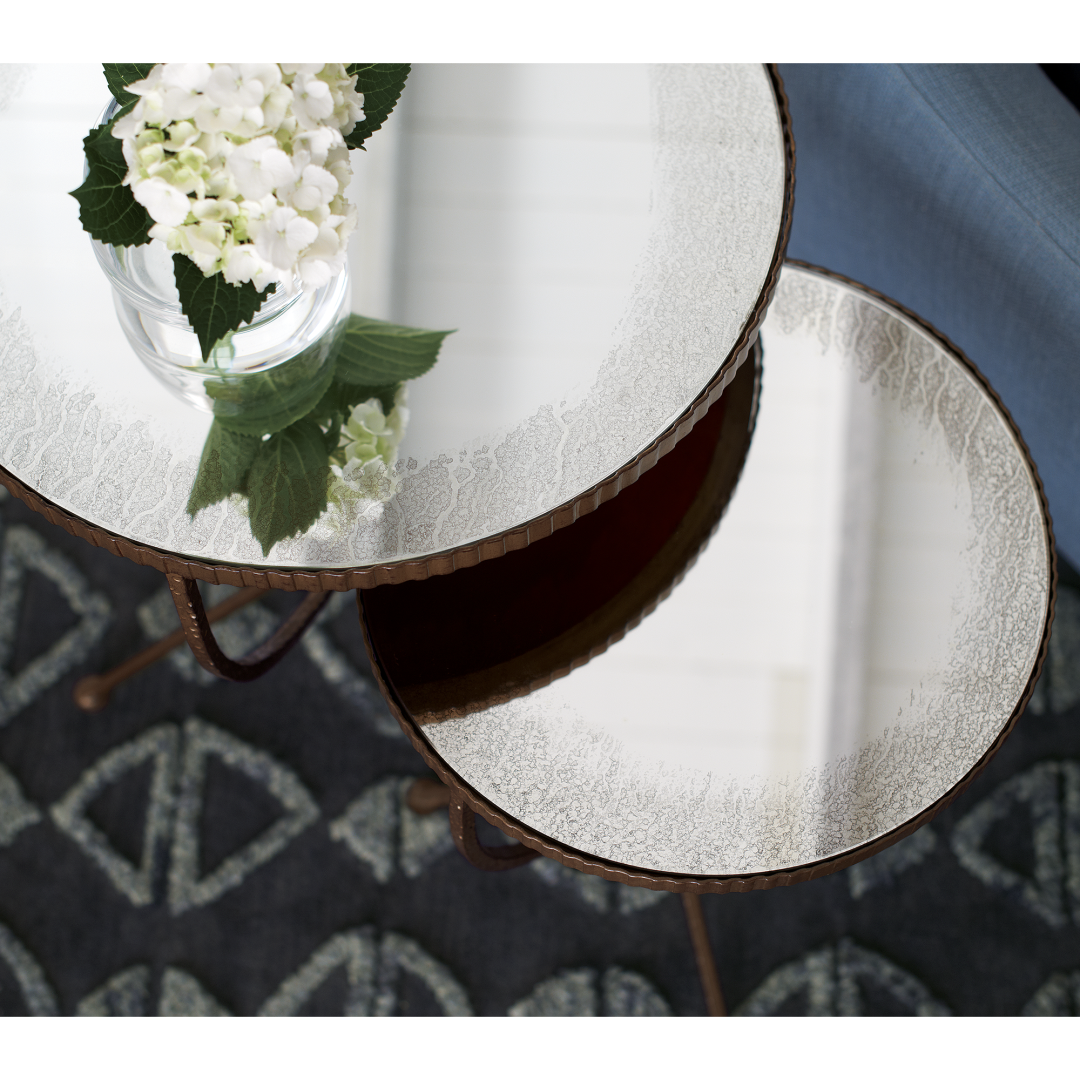 Here are a few ways to quickly and easily mix and
match living room accent tables
By Material:
If selecting all wood, don't be afraid to use a blend of different woods and wood finishes. Oak, teak, mango, ash and other types vary in pattern, hue and style. Combining them creates a natural organic mix and match, and the differing tones and grains show character while adding visual texture. Just make sure you're paying attention to the wood's undertones. Blending only works if you're sticking to all warm tones or cool tones. Woods also work in conjunction with each other; a nice contrast of wood tones will help a large piece of furniture make extra impact in the room.
The same goes for mixing and matching metals. Don't feel restricted to choosing all one type of hardware. Metals can happily cohabit, with gold, brass, bronze, silver and copper working in tandem to create maximum impact—and unlike wood, blending warm and cool tones provides a bigger statement.
At the same time, don't feel limited to purchasing accent tables made of the same material. Try a blend of woods and metals, such as a wooden end table with an antique bronze coffee table. Wood will add warmth to the metal pieces, while metal tables provide an industrial, modern balance to rustic wood.
By Shape:
Accent tables come in a wide range of shapes, especially for the living room, and mixing and matching a few different configurations can add style to a space.
Try teaming a small round accent table with a long, rectangular coffee table, or an oval coffee table with square end tables. Or pull a few smaller, similarly shaped tables together to create a larger table—a possible solution for those who are indecisive.
Bring uniquely shaped tables into the room for a more unexpected look—and added function. C-tables can be pulled up to the end of a sofa or chair, providing a platform for laptops, snacks, drinks or anything else needed close at hand, while short, thick tables (think drum-shaped, or modeled like a tree trunk) can serve as a footrest or double as a seat for larger gatherings.
If space-saving is a priority, search out accent tables with drawers or open lower shelves, which are ideal places to house everyday items such as remote controls, magazines and books. The added platform also doubles as space for displaying photos, artistic objects and other visually compelling items.
Just keep in mind that as long as the size of the tables are in proportion to the space, the flow of the room won't be disrupted by non-matching tables.
For a singular look, consider pairing your tables with custom furniture such as living room chairs. With your choice of wood, upholstery and design details, you can perfectly coordinate your pieces. With the right combination, this unique approach to living room accent tables can have stylish results.
How do you mix and match accent tables? Share your ideas with us by using the hashtag #CrateStyle.
View More Furniture Ideas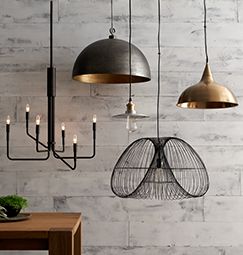 Lighting Ideas
for Your Home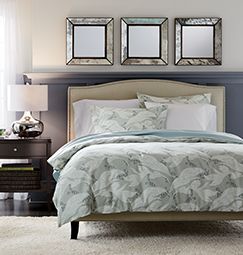 Design and Style
Bedroom Ideas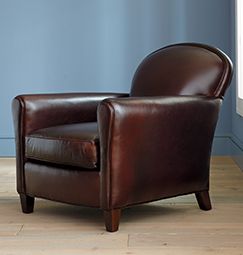 Tips for Buying
Leather Furniture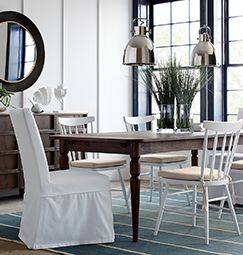 Dining Room
Ideas