Must-Have Kitchen
Gadgets for Every Cook
When it comes to choosing kitchen gadgets, we recommend following one simple rule: No matter how small the job, bring home only well-designed quality tools that will stand up to daily use and that will add joy to your cooking.
Tools of the Trade
At Crate and Barrel, we approach equipping the kitchen drawer the way we would a hardworking tool kit. Our swivel peeler must have a comfortable, ergonomic handle for better leverage. The garlic press must mince with one effortless squeeze. We choose wood cutting boards in maple, walnut or sustainable bamboo that are rock hard to take a good chop, yet beautiful enough to serve on. And long before they became popular on the food networks, we discovered the Microplane® grater—the ingenious idea of a woodworker whose wife borrowed his wood planer to grate hard cheeses and chocolate. Multiply our nit-picky approach across salad spinners, measuring spoons, silicone spatulas and so forth...and suddenly your choices become not only easier, but ones you can trust.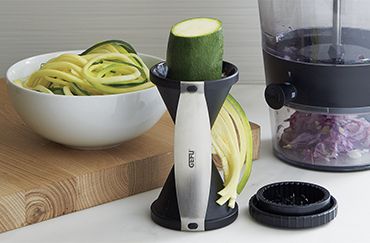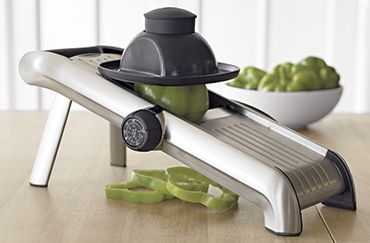 Must–Have Kitchen Gadgets
Every kitchen should be stocked with these favorite essentials. The more you cook, the more you'll discover our other great tools of the trade to add to your collection.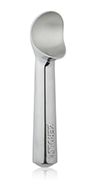 Ice Cream
Scoop
Glides through frozen ice cream and sorbet, thanks to a self-defrosting fluid in the handle.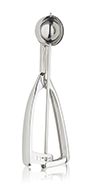 Cookie Dough
Scoop
The secret to perfectly portioned cookies every time. Just scoop, squeeze and release.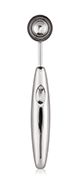 Melon Baller
Not just for melon. Impress your guests with perfectly round scoops of many fruits, butter or even cookie dough.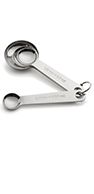 Measuring Spoons
Contoured handles prevent spoons from tipping and spilling food.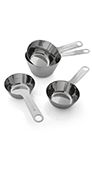 Measuring Cups
Stainless steel guarantees their longevity. A flat base keeps measuring cups upright.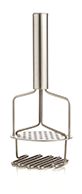 Potato Masher
Mash and rice fluffy potatoes minus the lumps.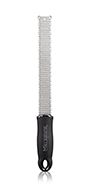 Grater-Zester
Design promotes easy zesting and grating, even in deep mixing bowls.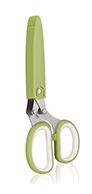 Herb Scissors
Five blades and no-slip grip let you snip scallions and trim herbs like a pro.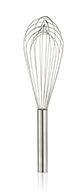 Whisk
Stainless steel whisk wires hold their shape over time and heavy use.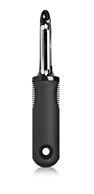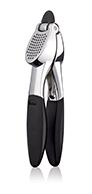 Garlic Press
and Slice
Press on one side, slice on the other. Either way, your hands stay garlic-free.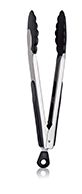 Tongs
Comfort grips prevent slipping. Locks closed for easy storage.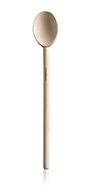 Wooden Spoon
A kitchen classic. Versatile, sturdy and safe for nonstick pots and pans.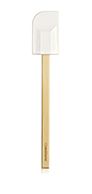 Spatula
Detachable, heat-resistant silicone head makes for easy cleaning.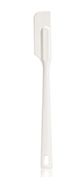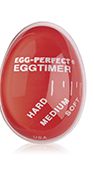 Egg Timer
There's nothing like a perfectly cooked egg. Use this and enjoy perfection every time.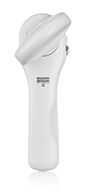 Safety Can Opener
Open cans without touching to lids. Leave edges smooth, never jagged.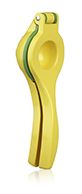 Dual Citrus Squeezer
Squeeze lemons, limes and even small oranges with this multi-purpose handheld citrus squeezer.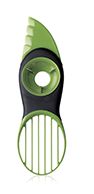 Avocado Slicer
Split, pit, slice and scoop avocados faster, easier and mess-free.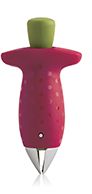 Strawberry Huller
A quick and easy way to keep all the juicy red fruit and none of the leafy green.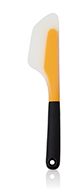 Flip and Fold Omelet Spatula
Flexible spatula glides easily under omelets, crepes and quesadillas for perfect flipping and folding without breaking.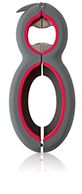 Multi Jar Opener
Ingenious tool opens stubborn lids, bottle twist tops, safety seals, pull tabs and bags. Comfy grip for easy leverage.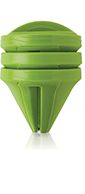 3-Piece
Spiralizer Set
Turn raw veggies into curly garnishes and "spaghetti." Handheld set creates coils, juliennes and ribbons for a unique presentation.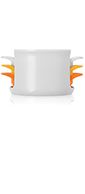 3-in-1 Egg Slicer
Cleanly slice, wedge or halve eggs, strawberries and mushrooms with this compact design that cleans up in the dishwasher.