Decor
Summer Decorating Ideas
The warmer weather and extended hours of sunlight are the perfect excuse to update your interior decor. By mimicking the vibrant colors and airiness that we associate with the season, you can instantly transform your space into a cool retreat or the perfect spot to gather for summer get-togethers. Here are a few summer decorating ideas to get you excited for the season.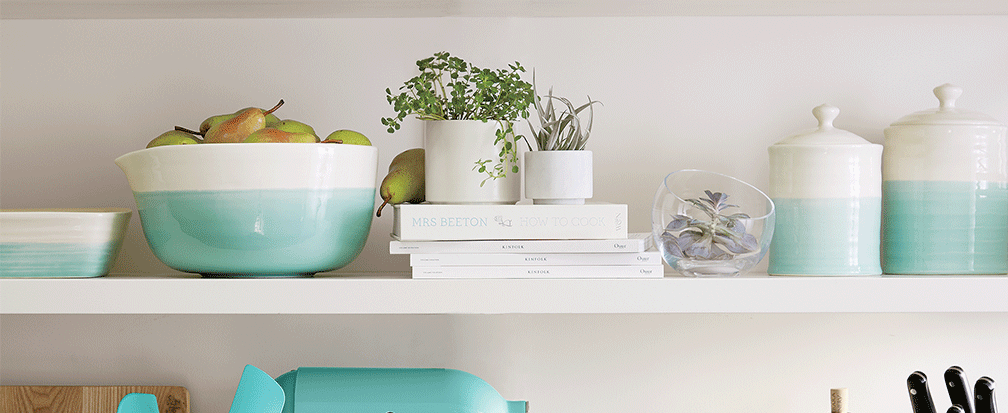 Greenery
Summer is the perfect time to add freshness to your space, whether it's through air-purifying plants, fresh herbs or faux botanicals. If you're aiming to turn your space into a full-on bungalow this summer, pothos plants, snake plants and succulents are great gateway greenery to those of us who are new to the gardening world. For those who want a low-maintenance option, faux plants do an amazing job of brightening up a room. Both of these decorating ideas will make the home feel fresh and alive—and can boost your mood.
Navy & White
This classic color combination is perfect for the summertime. We love the crisp, clean feel of hues that make you feel like you're near an ocean no matter where you are. Achieve this look is by adding some blue and white striped decor, such as a wall print or statement centerpiece bowl to your entryway or coffee table. Accent the stripes with rope & rattan baskets for a nautical feel.
Aqua & Cream
This color combination is a sweet summer refreshment for your home. A bright aqua paired with a soft, buttery cream creates a soothing effect and calm environment sure to please and put guests at ease. One favorite way to incorporate this color combo is through kitchen accessories. Achieve this look by pairing aqua utensils and kitchen tools with cream canisters, utensil holders and pots.
Turquoise & Yellow
This bright and sunny color combination can instantly uplift your space. A creative and easy way to incorporate this look into your summer decor is to arrange yellow florals—garden-fresh or faux—in a turquoise vase. You can also pair turquoise and yellow pillows together on the sofa to brighten up your living room.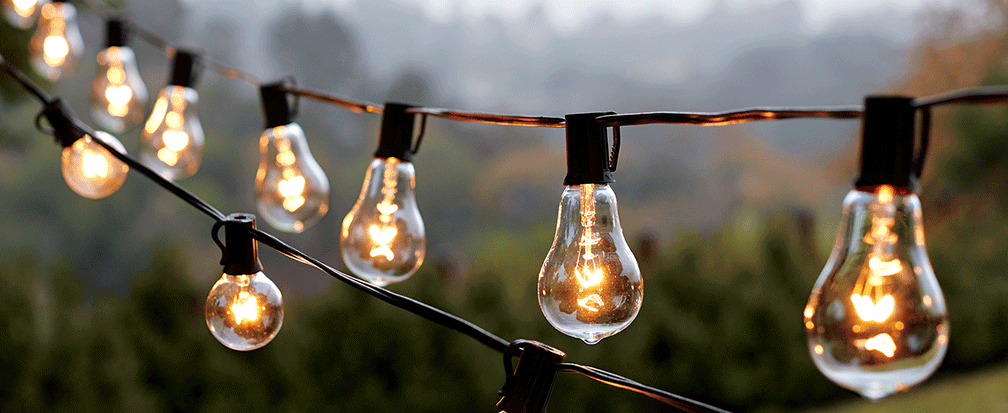 Whimsical Outdoor Lighting
Lighting is crucial for those magical late-night summer gatherings. Make your guests feel welcome by providing ample lighting for al fresco dinners and barbeques. String lights are a great option because they're functional and also add an element of coziness and whimsy to your space. String lights up and around trees or over your patio, garden and other outdoor space. They can also be easily stored away or repurposed for holiday décor later in the year. Candles and glass lanterns cast a warm glow over your patio or backyard that will last late into the night. Either option will turn your party into a warm, inviting environment—perfect for summer nights.
Colorful Home Accents
Summer is a great time to add pops of color to brighten your space. Consider tossing a fun new throw pillow on an accent chair, displaying bold kitchen accessories or hanging vibrant, statement-making wall art. Playing with home accents allows you to change and alter the feel of your space, and they can easily be swapped out when the seasons change. Whether you decide to go for patterned, brightly-colored or textured styles, adding some element of interest to your throw pillows can liven up your space. For your kitchen, you can swap out utensils, canisters and serving platters to fit the season. This is the perfect time to incorporate bright florals or nautical accents for a summer feel.
What are your favorite summer decor ideas? Let us know by using the hashtag #CrateStyle.