Holiday
How to Host An Unforgettable Christmas Party
Throwing a Christmas party is about creating meaningful memories—not to mention, having a ball with your nearest and dearest. Check out these entertaining ideas for a festive soirée that'll keep your guests reminiscing for years.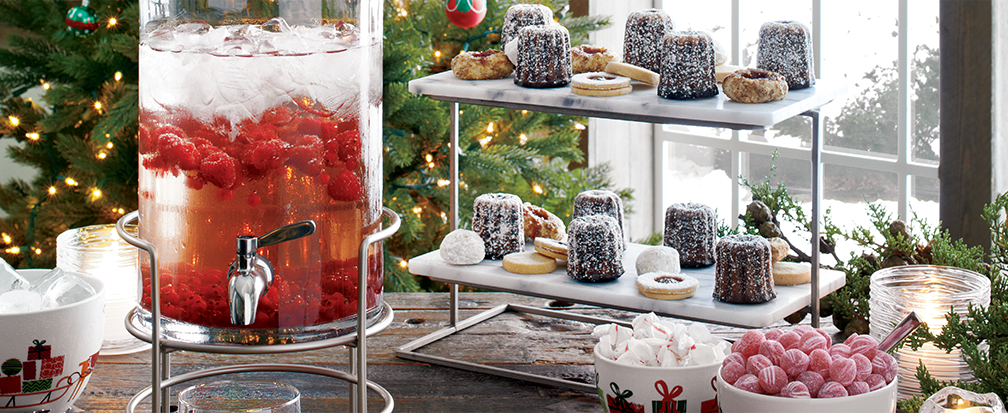 Theme Your Christmas Party
Not only will choosing a theme help you plan, it'll set your holiday fête apart from others. There's always the funny ugly sweater party, but what about turning the tables on the cold weather and hosting a beach-themed Christmas party, complete with mojitos, pineapples, and beach balls? (Bikinis are clearly optional, considering this is the month no one is at their most tanned and toned!) Or consider a color scheme like "white Christmas" or "silver and gold," and ask your guests to dress accordingly. No matter your choice, the photos you capture are sure to be keepers.
Set Up A Photo Booth
Go one better than a slew of selfies at your Christmas party. Rent a photo booth from a local vendor or set one up yourself by simply mounting your camera to a tripod and turning on the flash. Rather than shooting against a bare wall, pick up an extra holiday-patterned tablecloth to hang as a cheery backdrop, and add a few fun props too—giant candy canes, Santa hats and beards are merrily on point.
Make The Bar Self-Service
It's much more fun to mingle than to serve. Set out pre-made signature cocktails or holiday punch in elegant beverage dispensers, alongside glassware and a small card telling guests what they're drinking. Additionally, save a spot for wine —you know some visitors may bring some—and stock it with stemware and corkscrews; set up a similar station for beer if you like. The more self-serve options you offer, the more fun you'll have yourself. And by the way, don't forget to replenish your stash of glassware before the Christmas party. It's no problem if not every glass matches, a mix of vintage and new makes a house party feel cozy and casual.
Offer Snacks Instead Of A Sit-Down Dinner
Small bites and finger foods are easy to whip up. First, step up your collection of serveware, appetizer plates, silverware, and napkins. For a fast, no-fail, universally-pleasing array, prepare a fruit and cheese platter, an antipasto plate, roasted or mixed nuts, and a dip (like hummus drizzled with olive oil) served with crackers or toasted pita. You can't go wrong!
Designate A Dessert Table
Let's face it, the holidays just aren't the same without sweets—Christmas cookies, candy canes, pies, gingerbread, and so much more. Whether you bake or buy your treats for your Christmas party, elegant trays and platters instantly elevate any delectable bonbons. Another simple idea: Place pastries or candies inside paper candy cups—your sweets will look fancier, plus guests can easily swoop them up when passing by.
Party For A Good Cause
The holidays are all about giving, so keep the Christmas spirit front and center by turning your gathering into a donation event. Instead of doing a gift exchange, have your guests bring in an item for a local charity, food pantry or family in need. It's a warm, fuzzy feel-good all around.
For a unique morning fête, check out our Christmas brunch ideas. Looking ahead to December 31st? Check out our New Year's Eve party ideas for inspiration.
View More Holiday Ideas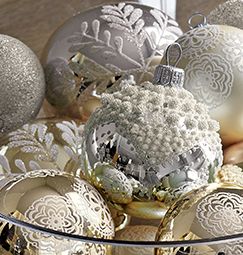 Decorate for the Holidays
Using Ornaments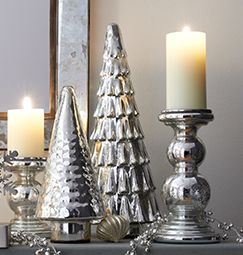 How to Decorate a
Mantel for Christmas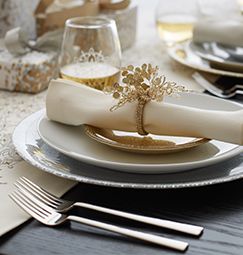 How to Decorate Your
Table for Christmas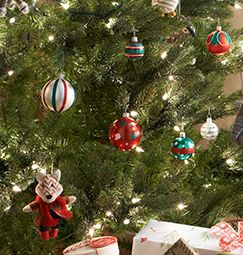 How to Decorate Your
Tree for Christmas
Back to Top