Introducing an exclusive collection of 35 interior paints inspired by the purity of an artist's palette. Our colors are simple to choose from and easy to live with.
See how it looks. Click a swatch below.
*Color shown is an approximation of the actual paint color. It is not an exact match.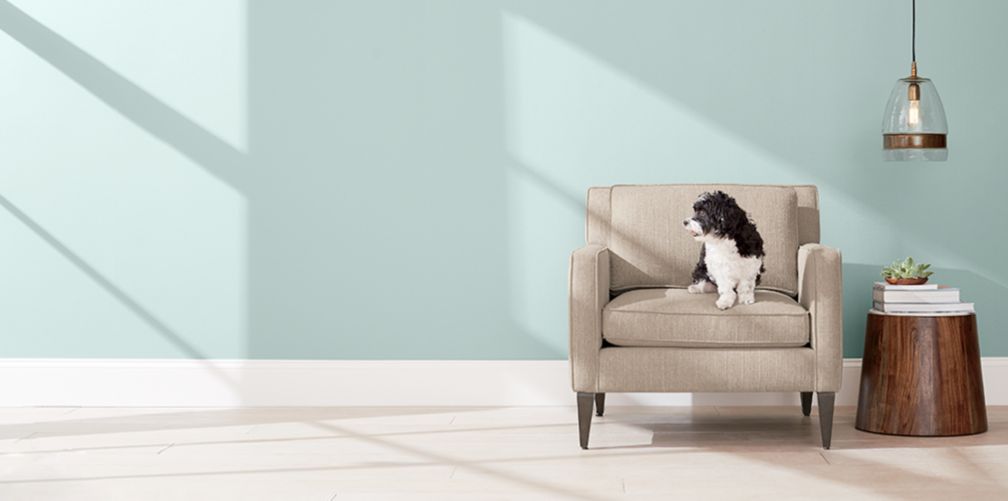 Blue with a touch of green. Like a cool lake that beckons on a hot summer day, a room painted in Blue .02 becomes a special escape.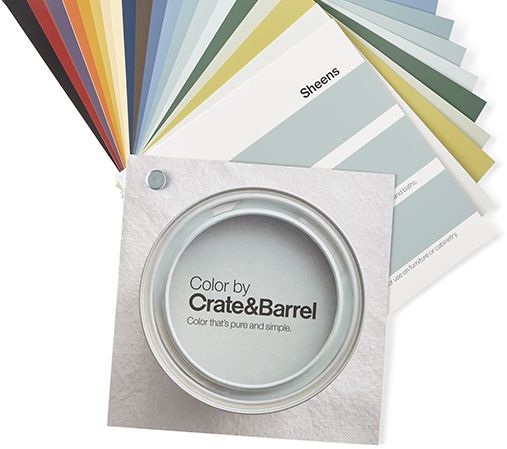 Order our handy fan deck.
Get an accurate, in-home look at all 35 hues in the
Color by Crate and Barrel collection. See and feel our
3 finish options.
Buy Now
Ready to try a color?
Click to purchase sample 8 oz. cans of pre-mixed paint
and colors by the gallon.
Continue to Color by Crate and Barrel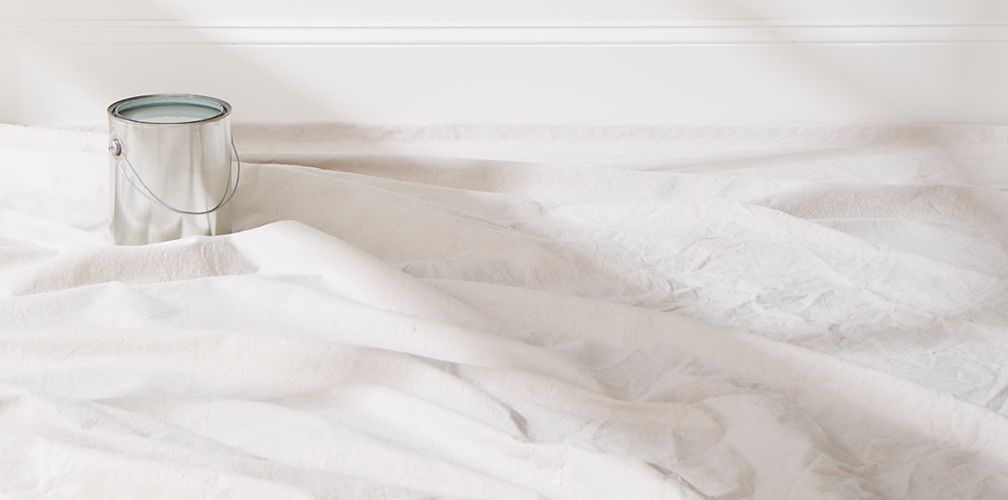 An inspired collaboration. An eco-minded paint company founded by artists and a modern-minded homestore founded by design lovers. It's a perfect fit, and we're even happier to collaborate with Portland, Oregon-based Colorhouse® because their premium paints are low odor and have superior performance.
Paint
Find the perfect wall color for any room of your home with our exclusive artist-inspired line of interior paints. Add a bright pop of color to living rooms, dining rooms and bedrooms by painting an accent wall in a hue that complements existing furniture, such as sofas, loveseats and chairs. Find a shade that matches your favorite decorative pillow, or choose a neutral that allows a brightly-colored rug to take center stage.