Decor
How to Choose Curtains for Your Room
Window treatments help a space look complete while also providing useful functionality. Curtains not only add texture, dimension, and color to a room, they can also provide helpful elements such as privacy and insulation. The following information will help guide you in how to choose curtains that best suit your needs.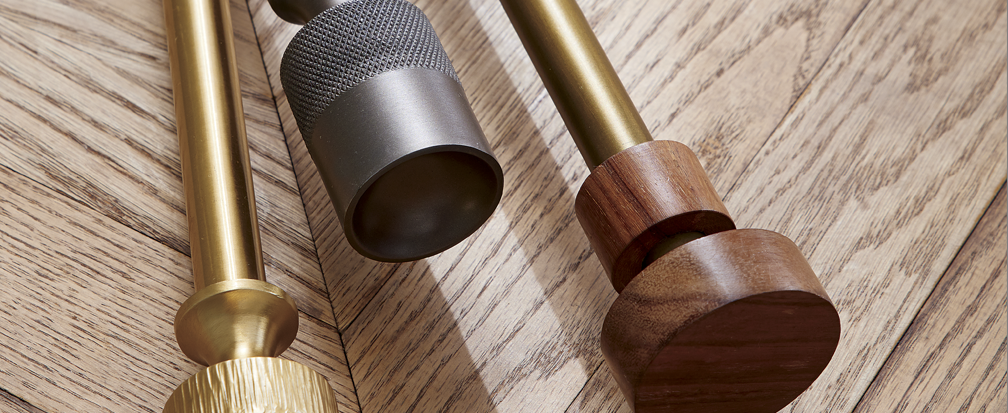 Functionality
First, consider the best functionality that your new curtains could provide for you. Would you like for your curtains to create more privacy? Will you need to block light from outside during certain hours of the day? Or would you prefer for natural light to shine through your window treatments? Do you like to switch your curtains between seasons? And will it be helpful for your curtains to provide insulation in the winter? Make a list of the functionality you would like to get from your new curtains. These considerations will help you select the appropriate type of fabric. They will also help you decide whether you need a single set of curtains, multiple sets of curtains to rotate throughout the year, and/or a double rod for a top and bottom layer of curtains.
Fabric
Once you have taken inventory of the functionality you'd like for your curtains to provide, you'll have a better sense for which type of fabric will work best. Heavier fabrics, such as silk or velvet, create more drama and provide a more formal feel. They will also block light, provide privacy, and insulate well. If you want a more casual look, try a lighter weight fabric, such as linen. A lightweight fabric will also be more sheer, allowing more natural light to come through. Cotton curtains are more transitional, as they work well in both formal and casual settings. They are also particularly easy to care for. Also consider that the sheen and texture of your curtains' fabric will add a significant layer of design depth to your space, and you may prefer the look of one type of fabric over the others. If you're still unsure about which fabric you'd likely prefer, you can learn even more about the different types of fabric curtains available, as well as how to care for them, here.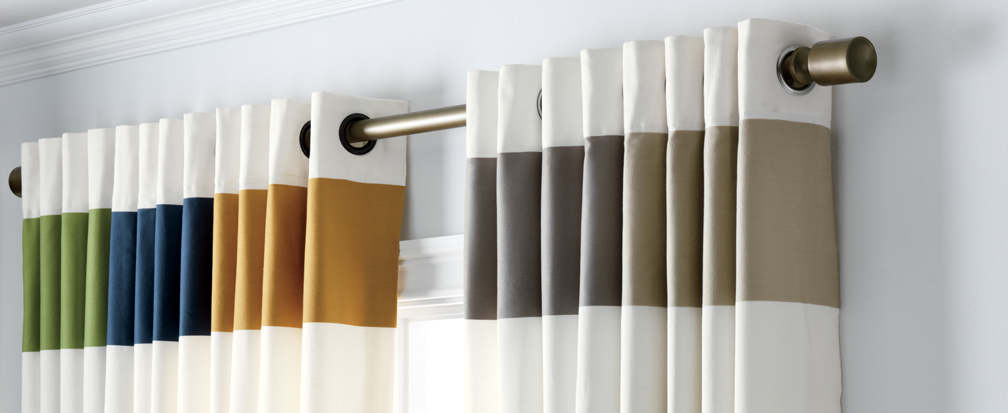 Color
You know the functionality you'll need and therefore the fabric type(s) best suited to your space. Now we'll consider how to choose curtain colors. When selecting a curtain color, think about whether you want your curtains to blend in with the decor or demand attention on their own. If you want your curtains to play a more muted role, select curtains that are a similar to the wall color and/or the trim color of the room. On the opposite end of the spectrum, curtains in a bold color will stand out against your walls, making a statement and adding another exciting element to the space. Remember that lighter colors will illuminate more with natural light and feel breezy, whereas darker colors will appear more heavy and grounding. You may wish to bring paper paint swatches to the store to see all of the colors together in person, or create a Pinterest board to see all of the items together digitally. Above all, pick a color that you love and will be excited to live with, as the curtains will play a large role in the overall aesthetic of your room.
Prints & Patterns
If you have patterned furniture and/or bedding, you may find it easier to coordinate solid colored curtains in order to avoid a look that's too busy... If you have solid color furniture and/or bedding, curtains with a large graphic print can add more pizazz if that is what you are looking for. Small neutral prints, such as dots or small stripes, will read like texture from afar. You may wish to bring small fabric swatches from your bedding and/or furniture into the store to get a better sense of what will work together in person. Or pull up a photo of the curtains you like online and bring the photos into the room where they will hang to get a feel for how they will look next to your existing elements.
Next Steps
Unsure about which size of curtains you should purchase? Learn more about how to measure your windows for curtains here. As you probably know, curtains also require hardware that comes in a variety of colors and has a range of functions. If you are unsure about which hardware to choose, learn more about how to select the correct hardware for your space and curtains here.
Do you have any tips on how to choose curtains? Share them with us by using the hashtag #CrateStyle.
Back to Top