Wine & Cocktail Gifts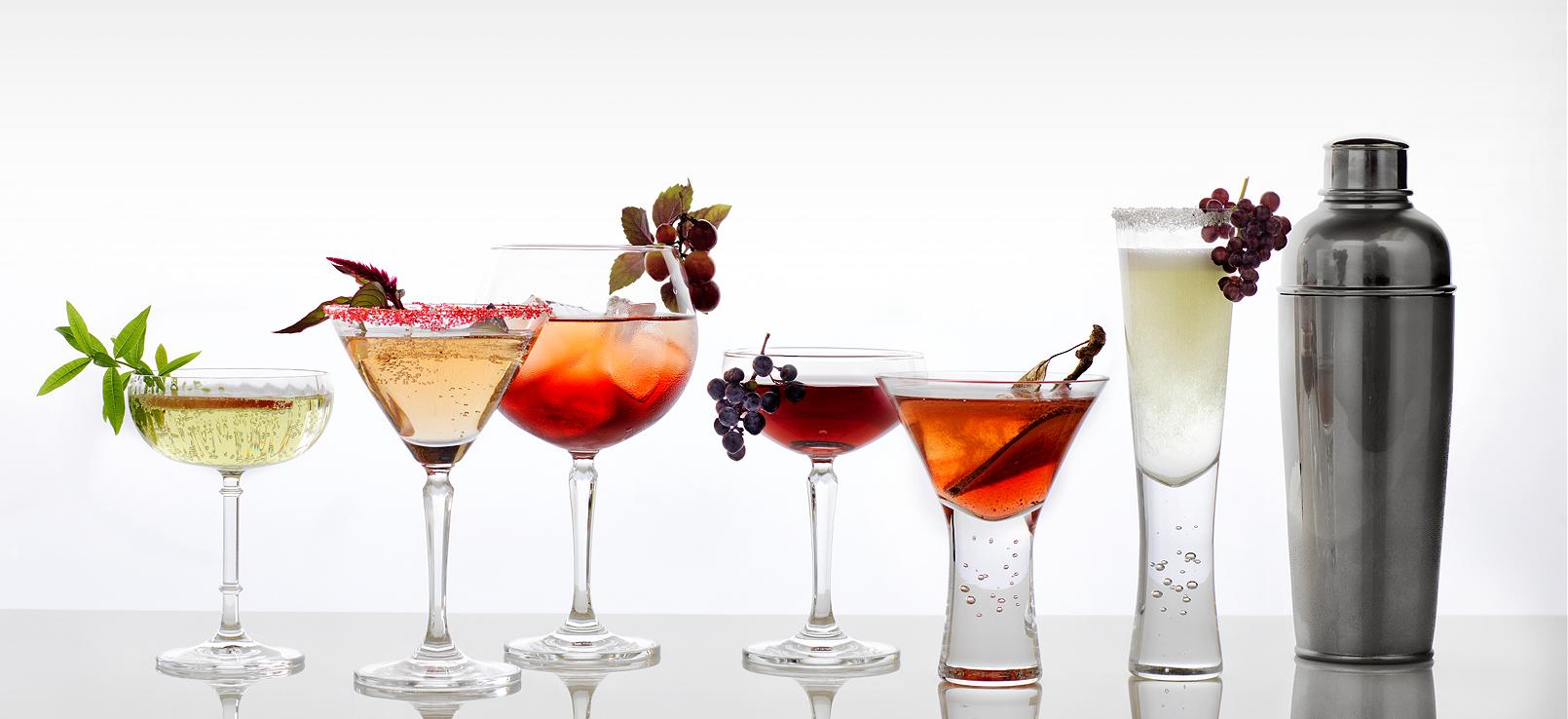 –– gifts ––
for the cocktailer & wine lover
Shaken, smoked, swirled or savored—whatever their libation of
choice, raise their spirits with these well-designed gifts.
FOR WINE FANS

"Sleek, sturdy, movable and can adjust
temp to accommodate all types of wine."
-4dpr58 on Cuisinart® Wine Cellar

FOR THE MIXOLOGIST

Makes all the classic cocktails your guests love
(and then some). Plus, these sleek bar tools look
just as good as they works.

New Arrival

Set Savings $61.95

open stock $64.80

Clearance $12.99

reg. $16.95

FOR THE DRINK INNOVATOR

Smoked craft cocktails are all the buzz, and our
kit makes them in just a few easy steps.

New Arrival

Set Savings $47.95

open stock $49.80

New Arrival

Set Savings $65.95

open stock $69.75

New Arrival

Set Savings $80.95

open stock $84.90

Set Savings $34.95

open stock $39.60

Ships free

New Arrival

Set Savings $75.95

open stock $79.75

Set Savings $34.95

open stock $39.60

Ships free

Set Savings $44.95

open stock $49.80
Best Wine Gifts & Gifts for Wine Lovers
Find gifts for wine lovers both experienced and novice. Whether the recipient is an expert sommelier or still cultivating their tastes, wine gifts help elevate their enjoyment of a good vintage. Consider the timeless present of wine glasses or a wine glass set tailored to the types of vino your giftee enjoys most. Or, go for both function and style with an elegant glass carafe—not only does the open top allow subtle aromas and flavors to breathe, a decanter also serves as a unique decorative piece for the home bar or bar cabinet. If your recipient is a newcomer to wine tasting, essential tools such as manual and electric corkscrew and bottle stoppers are a must, while wine accessory gifts such as wine coolers and aerators are ideal for those with more specialized tastes. Looking for wine-related gifts for someone who has all the tools they need? Think outside the box—gift a cheese board so they can serve and enjoy classic wine and cheese pairings at their next happy hour. Wine gift ideas also make thoughtful gifts for weddings, anniversaries and other milestone celebrations. No matter what the occasion, gifts for wine lovers make any connoisseur's day a bit more special.
Cocktail Gifts for Any Occasion
Toast to good friends and good times with cocktail gifts for the holiday season. If your giftee is just starting to create their mixing station, a cocktail gift set with all the basics, such as a shaker,
jigger
and spring coil strainer, makes a thoughtful present. For those with a favorite drink, consider cocktail gift ideas related to their signature mix; think a set of
martini glasses
for a lover of cosmopolitans or copper mugs for fans of mint juleps and Moscow mules. Looking for a gift for an experienced home mixologist? Specialty cocktail gifts like a smoking kit, whiskey tasting set or even an electric cocktail maker take their hobby to the next level. Or, create a custom cocktail kit gift by pairing a bottle of their favorite spirits with the necessary accessories for serving it. Also consider gifts for bartenders that anyone would like to receive. Elegant bottle openers and ice buckets come in handy for alcoholic and non-alcoholic beverages alike. Make happy hour even happier with our selection of gifts for cocktail lovers, perfect for birthdays, Christmas and any other occasion. Be sure to browse
gifts for coffee lovers
and
luxury Christmas gifts
for even more show-stopping present ideas.
Top