Holiday
Christmas Gift Basket Ideas
What's the best Christmas gift you ever received? Today, the best Christmas presents are those that are thoughtfully curated with the recipient's interests in mind. Think about someone's passions and tastes, then customize your picks to those themes.
Focus on one substantial item (like a French press coffeemaker), then include two to three companions. It's the ultimate compliment—a nod that you care enough to search for things that the recipient will actually appreciate and use.
With a little effort, your goodie-filled bundle can be less expensive than a pre-packaged gift basket, and much more fun give.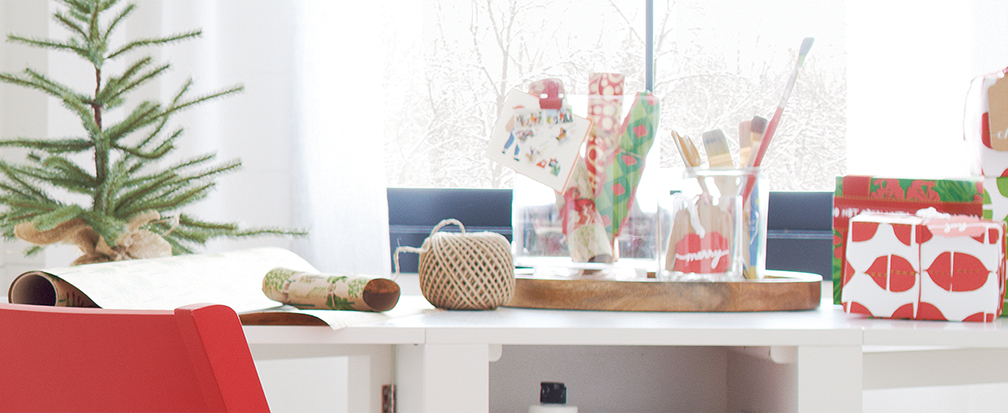 How to Create a Christmas Gift Basket
First, set a budget. Depending on the type of gift basket you want to create, you can design a holiday gift package for any budget.
Part of what will set your gift apart is its container. Think outside the box. Choose sturdy baskets with beautiful weaves, textures and patterns that can be enjoyed year round. Or consider the container to be the key gift in the package, like a pasta pot, serving bowl or soup tureen.
Finally, consider the finishing touches. Generally it's a good idea to use colored, metallic or patterned tissues for stuffing into containers to nestle objects. Cellophane or sheer fabric is perfect for wrapping the basket, and you can use pretty ribbons, raffia or twine to tie everything together.
Start thinking in themes, and let the fun begin.
Gardening Gift Basket
Line a wire basket with a graphic dish towel, perhaps one printed with garden themes, and include potted amaryllis or freesia bulbs.
Chocolate-Lovers Gift Basket
Start with a festive holiday mug and fill it with a tin of fine hot chocolate mix. If you have the time, consider adding homemade marshmallows. Round out the basket with decadent chocolate truffles or candies.
Cooking Gift Basket
The key ingredient for this Christmas gift basket is a marble mortar and pestle. Add on herbs, spices and flavored sea salt. Include a recipe for homemade salsa.
Spa Gift Basket
Line a long basket with super soft hand towels and add in a glass or ceramic bowl for small soaps or bath crystals. Glass votives and tealight candles are a perfect finishing touch.
Begin with a slate or wood serving board. Accompany with cheese tools, cheese markers and a bottle of your favorite wine.
Pasta Gift Basket
Fill a pasta pot with pasta bowls, fun dish towel with red and white graphic theme, cheese grater and a package of imported Italian pasta.
Layer a tiered cupcake stand with festive paper liners, colorful sprinkles and a mini recipe book. Wrap with cellophane and tie at the top with ribbon.
Mixologist Gifts
Pair a complete bar tool set with a cocktail shaker and recipe book of craft cocktails. If the recipient has a favorite liquor, such as tequila or gin, consider adding a bottle with a variety that is new to them.
Tea for Two
Bundle a tea press with a pair of cups and saucers and a selection of artisanal teas and shortbread cookies. Include a tea towel or two new placemats.
Gifts for Ice Cream Lovers
Partner an ice cream machine with sundae dishes and delicious toppings, like dark chocolate, sea salt caramel, and nuts.
Coffee-Themed Gifts
Bundle a pour over, French press, or thermal carafe with a grinder, coffee scoop and bag of fresh coffee beans for the perfect Christmas gift basket.
A New Year's Gift Basket
Besides the obvious (your choice of champagne or Prosecco), furnish handmade champagne flutes to enjoy the bubbly. Consider including a serving tray for their upcoming New Year's party.
Want more ideas for Christmas gift baskets? Find something for everyone on your list in our gift selection.
View more Holiday Ideas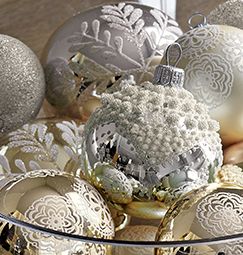 Decorate for the Holidays
Using Ornaments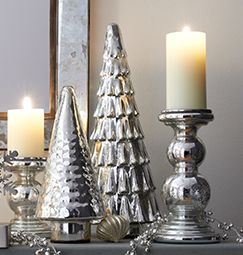 How to Decorate a
Mantel for Christmas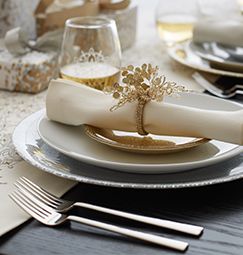 How to Decorate Your
Table for Christmas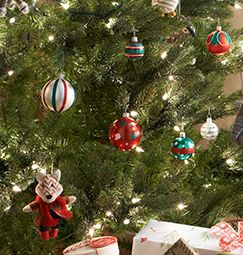 How to Decorate Your
Tree for Christmas
Back to Top