Holiday
Teacher Gift Ideas
The holidays have arrived—which means it's time to start searching for the perfect gift for everyone on your list, including kids, spouses, colleagues, neighbors, grandparents and babysitters. But nothing is quite as tricky as coming up with Christmas gift ideas for teachers.
The outstanding teachers in your children's lives help them in so many meaningful ways, such as learning to read, understanding manners and so many other vital life lessons. Considering all of the amazing things teachers do each and every day, it's clear that they deserve Christmas gifts that make their lives easier and less stressful.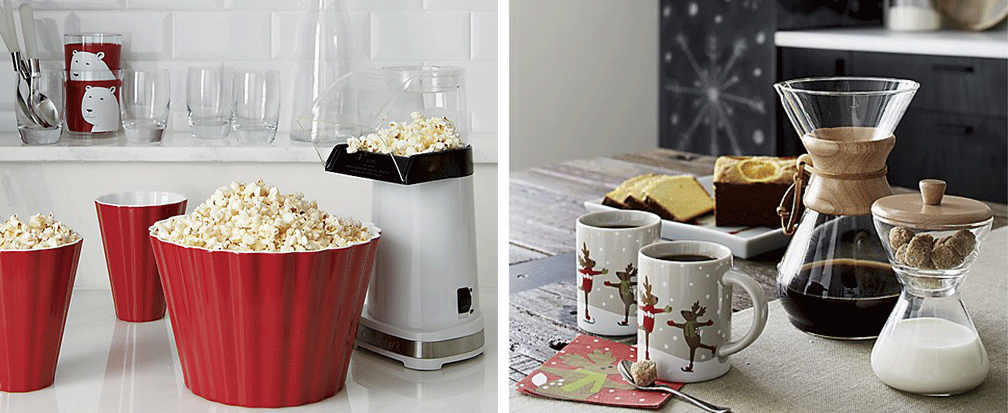 Choosing Christmas Gifts for Teachers
For Christmas gift ideas for teachers, consider scented candles, easy-to-follow cookbooks, sophisticated coffee and tea sets, and even affordable kitchen textiles like aprons, hand towels or napkins. Brainstorm ideas for items that busy people don't usually buy for themselves. Statement vases, frames and even colorful cocktail glasses work for both men and women. The best part? You don't need to spend a ton of money to give a fabulous gift that makes a long-lasting impression.
To come up with gift ideas for a teacher, start by paying attention to your teacher's habits. Is he or she a coffee drinker? Or do they prefer tea? Does he or she love to cook? Do they bring baked treats to the classroom for the kids? Figure out their favorites and go from there. The key is to find a heartfelt gift that proves you have been paying attention to the classroom and the teacher's favorite habits and activities outside of school. It's very important to give something to your child's teacher that will make his or her life easier.
Creating A Gift Basket
For any teacher Christmas gift, it's simple to bundle similar products in an elegant basket and wrap the entire presentation in clear or colored cellophane, topped off with a bow. One idea we love is a cheese board, cheese knives, two packages of gourmet cheese, and a decorative container of nuts or snacks. Display it all in a high-quality basket for an elegant presentation.
That same creative concept works with any theme. For a culinary gift basket, pair a recently released cookbook with a colorful apron, a pretty platter and some new serving utensils.
If your recipient is a wine lover, gift them their favorite bottle of wine in a reusable bottle tote. For a wine basket, add in two delicate wine glasses, a decanter and a new topper or bottle opener.
To create a chocolate-lover's basket, assemble a variety of chocolate candies, truffles, and handmade treats. Finish it off with an oversized mug and a tin of artisan hot chocolate.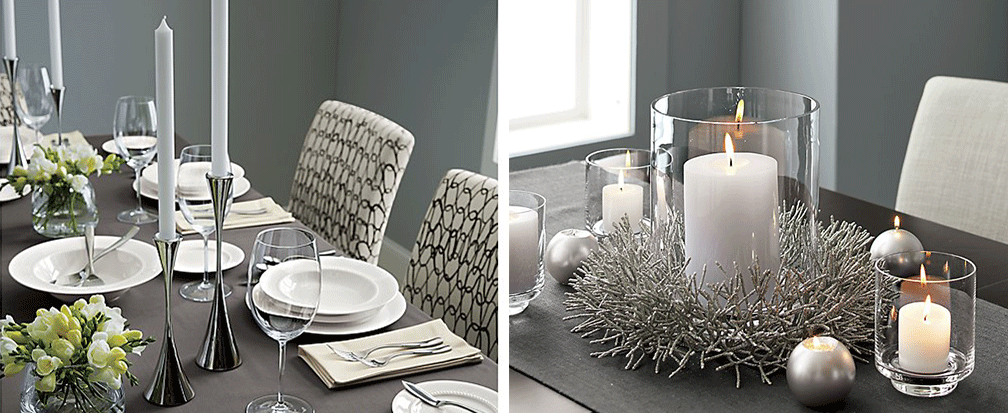 Other Gift Ideas
For a traditional teacher Christmas gift, consider a beautiful bouquet of holiday flowers from a local farmer's market or flower shop. Place the floral arrangement in a dramatic vase, and he or she will have a special item for their home that will last forever.
If you're still not quite sure what to give your child's teacher, try a gift card for a local restaurant, coffee shop or office supply store. Present your gift in a decorative package, and include a heartfelt thank you card.
Like most gifts, you can't go wrong by finding something simple, smart and personal. Meaningful gifts are priceless.
Check out our gift ideas page for more Christmas gift inspiration.
Show us how you decorate your home for fall by using #CrateStyle.
View More Holiday Ideas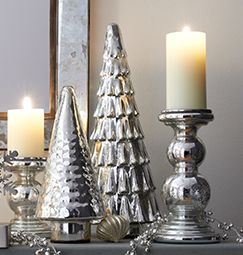 Decorate for the Holidays
Using Ornaments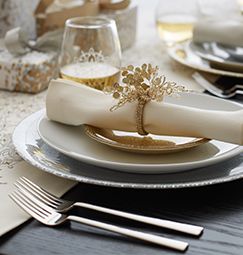 How to Decorate a
Mantel for Christmas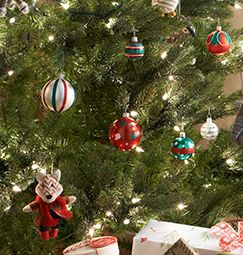 How to Decorate Your
Table for Christmas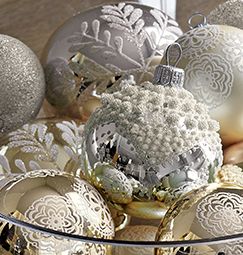 How to Decorate Your
Tree for Christmas