Holiday
Christmas Gifts for Women
Not sure where to start when purchasing holiday gifts for your mother, sister, wife or girlfriend, friend, work colleague, or all of the above? Get inspired by our helpful guide to Christmas gifts for women. Start by considering her tastes, hobbies and personality. Think about any recent events in her life, such as a move, a new job or even a new pet. With our ideas and suggestions as a guide, you'll be able to find a gift that makes her holiday truly special.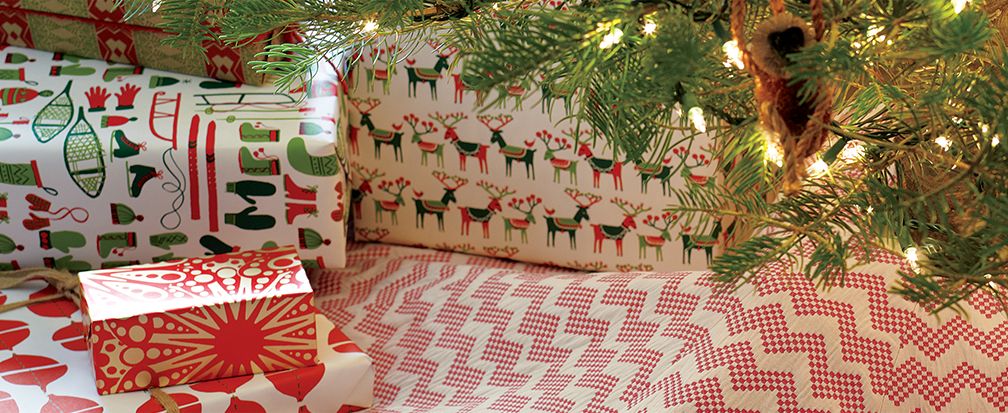 Christmas Gifts for Mom
Mom works hard to make Christmas special for everyone, so this is the perfect time to treat her to a gift she wouldn't typically purchase for herself.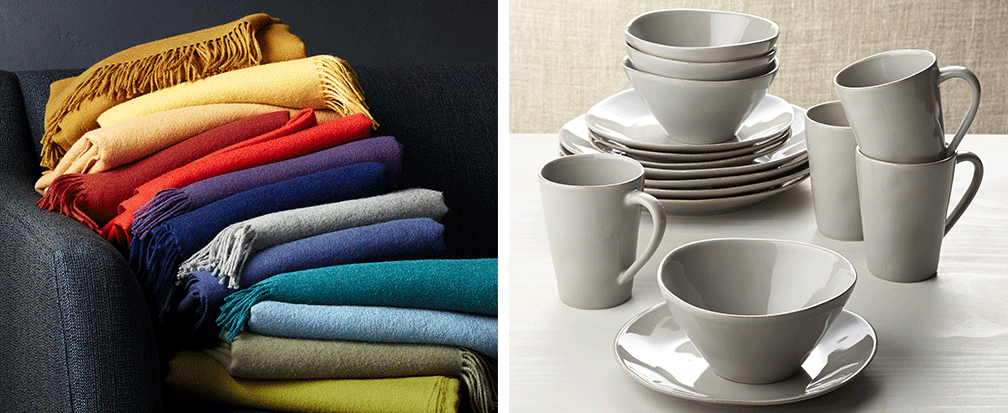 Throw Blanket
A cozy throw will keep her warm until spring thaw. Add in decorative pillows for color and extra comfort for living and family room furniture. Pick colors and materials that complement what she already has. Does she love to try new looks? Consider items that might be appropriate for different seasons or holidays.
Dinnerware or Kitchen Appliances
Perhaps it has been decades since she received her wedding gifts. A new set of dinner plates might be a welcome treat. Consider a set of dessert plates that complement her existing dinnerware, or choose some that she can use during parties, holidays and special occasions. New kitchen appliances like blenders, food processors and mixers help streamline her holiday prep. Slow cookers and sous vide cookers save time and effort as she creates unforgettable holiday meals.
If she's stretched for time this season, she might be relieved to come home a few days before Christmas and discover a few early gifts that check a few items off her to-do list.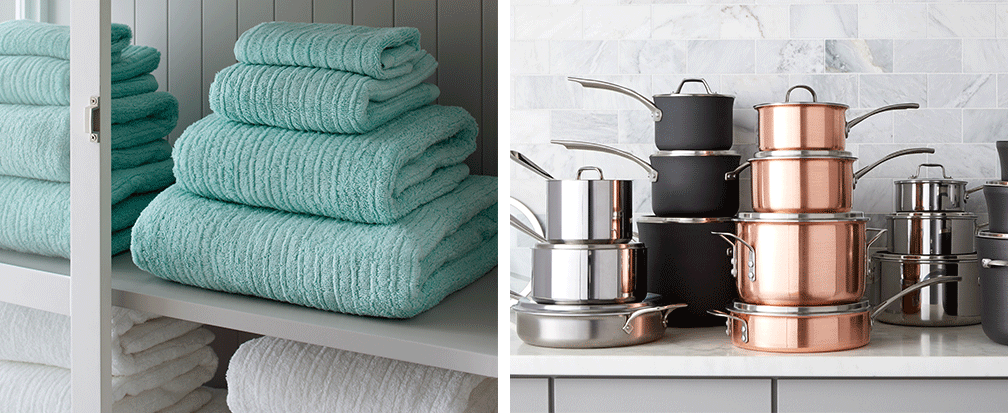 Holiday Decor
A few new ornaments on the tree, festive holiday pillows, and a set of candles instantly turn her space into a winter wonderland. If she loves to decorate for the holidays but doesn't have a lot of storage space, consider table linens in seasonal colors or holiday pillow covers.
Bathrooms
Give her the gift of luxurious comfort with premium Turkish or Egyptian cotton bath sheets, washcloths and hand towels. If family and friends are staying over for the holiday, perhaps she'd like some items to upgrade the guest bathroom, including a new shower curtain and coordinating bath accessories. Bath totes filled with her favorite bubble bath and a set of premium bath towels might encourage her to enjoy some relaxation time for herself during a busy holiday season.
Christmas Gifts for a Friend or Sister
A thoughtful gift for a loved one considers her preferences and the recent events in her life.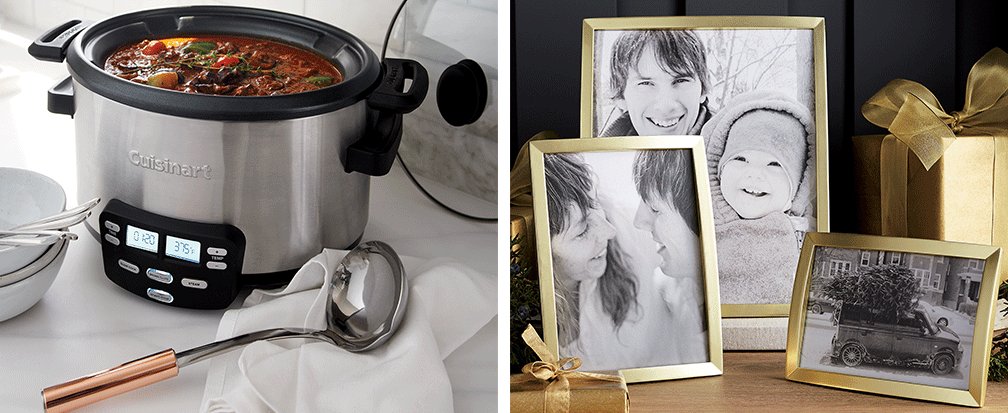 Kitchen Items
Did she recently move? In that case, maybe she would love a few fun kitchen gadgets or crisp new set of dish towels. Baking and cooking utensils or fresh mixing bowls in vibrant hues are just as beautiful as they are useful.
Table Linens
Does she enjoy cooking at home or does she primarily order takeout? A new set of beautiful napkins might make her feel like she is eating at a trendy restaurant when she enjoys her food delivery after a hard day at work. If she loves to throw dinner parties, a new table runner or a set of napkin rings would spruce up her tablescape.
Small Decor
Christmas is a perfect time to give a framed photo that embodies a happy memory you two shared from the last year. A printed photo in a beautiful frame is a sentimental statement that shows how much you appreciate her. Perhaps she'd enjoy distinctive glass vases or centerpiece bowls in her favorite color to decorate sideboards or coffee tables. Does she love plants but lack the time to care for them? Faux potted botanicals look just as beautiful as the real thing and may be the perfect addition to her home.
Christmas Gifts for a Girlfriend or Wife
Finding a gift that hits all of the right notes for a significant other is often a challenge. Here are a few unique ideas that she will love.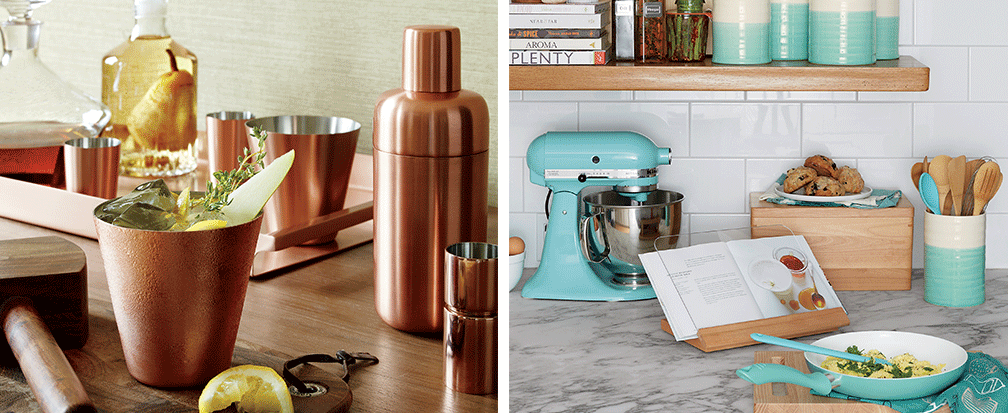 Barware and Glassware
Does she enjoy being a hostess? Would she love a few beautiful bar pieces that double as decor, such as a shaker, ice bucket, and cocktail tools? Or maybe she'd enjoy a set of new wine glasses or champagne flutes that would set a welcoming tone at her next gathering.
Cookbooks
After a long week, she might love nothing more than to put away her phone and computer and flip through a good old-fashioned cookbook for inspiration. Look for cookbooks that discuss her favorite type of cuisine and feature beautiful photographs.
Christmas Gifts for Colleagues and/or
Gift Exchange Parties
For gifts for female colleagues, white elephant parties, and secret Santa exchanges, you'll obviously want to pay close attention to the budget and theme. While simple, the following items would please a range of people with a variety of preferences, and are appropriate in any context.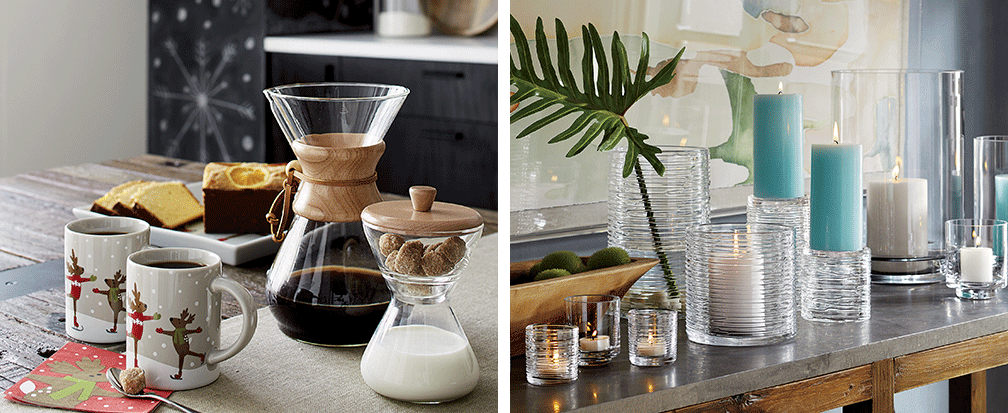 Coffee or Tea
A sampling of coffee or tea is a simple pleasure that will brighten her day, especially in the cooler months. Add a mug and/or candy if you'd like to make the gift more substantial. She might also like a french press, a stovetop espresso maker or a tea strainer.
Candles
A small set of white or ivory unscented candles is a thoughtful gift because they are neutral for any taste, will create a warm ambience, and may come in handy in an entertaining pinch. Consider including a variety of shapes and sizes for your recipient to instantly create a beautiful candlescape on mantels, tables and other surfaces.
Which Items to Purchase
If you are in doubt about which styles to pick for these gifts, think about what the recipient has already chosen for her space, as well as the colors and textures she loves to wear. Take a few photos, or take a look at her Pinterest account if she has one. If you require extra assistance, our creative associates in stores and online will happily use those clues to help you determine the items that best suit her taste.
We can't wait for you to see her smile when she opens it.
Looking for other Christmas gift ideas? Shop our selection to find something for all the women on your list this holiday season. More men on your list than women? Take a look at our top picks for Christmas gifts for men.
View More Holiday Ideas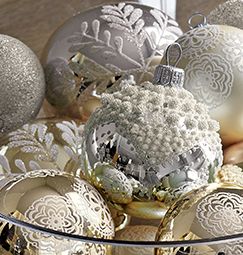 Decorate for the Holidays
Using Ornaments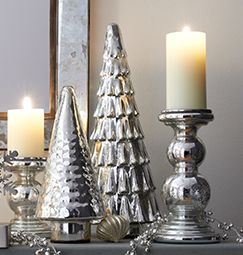 How to Decorate a
Mantel for Christmas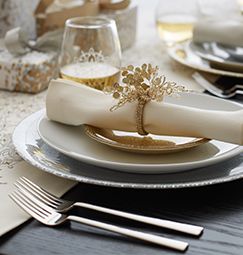 How to Decorate Your
Table for Christmas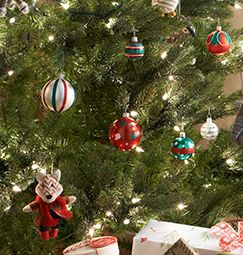 How to Decorate Your
Tree for Christmas
Back to Top