Entertaining
Father's Day Gift Ideas
He taught you how to ride a bike. He helped you move seven times in your twenties alone. He gives flawless career advice and makes better lasagna than most Italian grandmothers. And on Father's Day, you want to give him a gift that shows how much you appreciate everything he does. No two dads are exactly the same, so whatever his interests, hobbies and activities, we'll help you find a way to make sure that this year's Father's Day feels like his day, with our Father's Day gift ideas.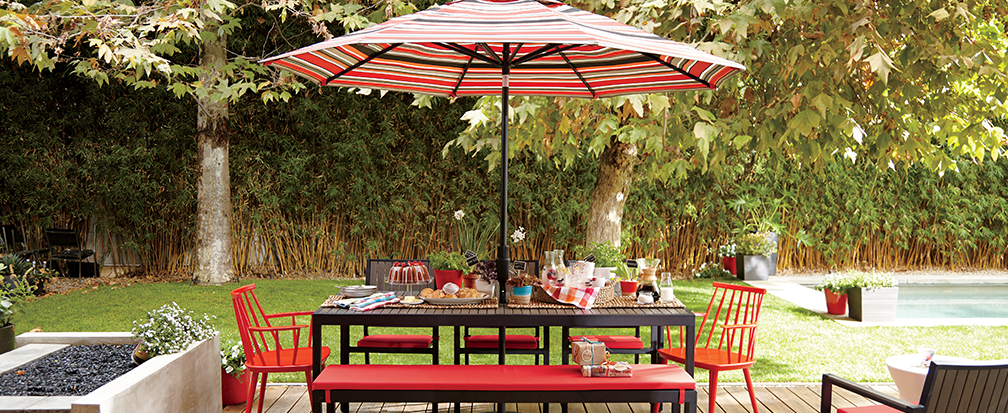 For the Foodie Dad
He takes an adventurous approach to eating, so you can take risks when gifting this dad. Put together a basket of of gourmet snacks for him to try, starting with interesting combinations of his favorite foods. Chocolate and beer or bourbon are always popular, for example, and you can find bacon-flavored anything these days. Or branch out and take him out to a restaurant that no one in the family has been to. Make a rule that everyone at the table has to order something different and share plates to get the most variety out of your Father's Day dinner.
For the Active Dad
Does your dad give you a run for your money jogging, cycling, hiking or playing ball? Give him something to optimize his performance in his sport of choice. Leave it to dad to pick out basics like shoes for himself, and instead find specialty items he may not regularly treat himself to—a GPS running watch or a professional-grade tennis racket are a couple of ideas. If he's not in need of accoutrements, simply get outside and participate in an activity you both enjoy together at the park, beach or forest preserve.
For the First Time Dad
A dad's first Father's Day is special, so don't be afraid to commemorate it with something that pulls at the heartstrings like a personalized coffee mug or a T-shirt that celebrates him as the World's Greatest (new) Dad. Pair the fun gift with elegant framed photos of his new arrival for a sentimental addition. Include a variety of frame styles that he can display on his desk or hang on a wall.
For the Film-Buff Dad
Create a cinema night in your own living room to celebrate the movie-loving dad. Get the whole family in the kitchen to prepare a homemade pizza dinner with classic theatre snacks like popcorn, nuts and chocolate goodies. Choose one of Dad's favorite films or a new feature that no one in the family has seen. Check out our blog for more family movie night ideas and recipes.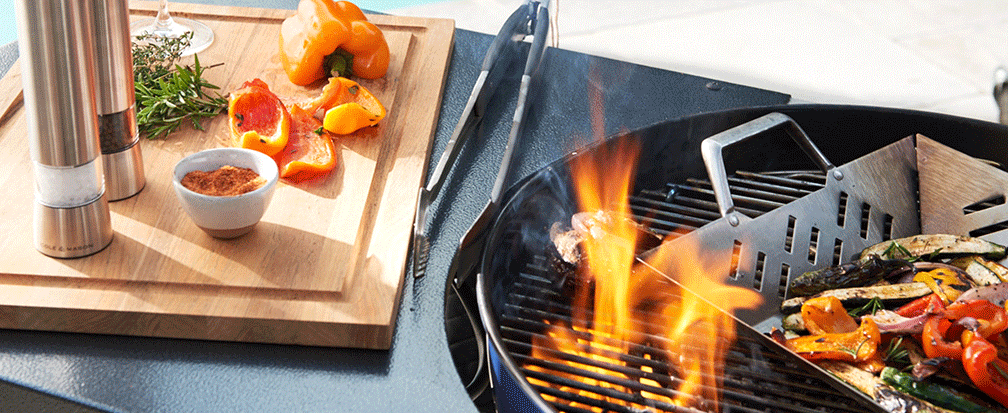 For the Bookworm Dad
If he prefers literature to film, think beyond books—consider getting Dad an audiobook subscription service so he can listen anywhere, including on the go. Reading lights are a classic gift for lovers of paper books, but you can upgrade the gift by instead giving him an e-reader and a gift card for audiobooks.
For the Grill-Master Dad
Sure, it's a stereotype, but if your dad likes to grill, why not indulge him? Plus, Father's Day hits just as barbeque season begins. Get him a full barbecue tool set, a meat thermometer or specialty grill accessories like burger presses or kabob skewers. Finish off your grill-ready Father's Day gift with a fun patterned apron to protect Dad's clothes and get him in the grilling mood.
When considering Father's Day gift ideas, don't be afraid to think outside the box. Look at what he likes and go above and beyond that for a present that will make him feel special.
How are you celebrating Dad this year? Check out the Crate and Barrel blog for Father's Day game ideas.