Christmas
The 5 Best Corporate Gift Ideas
Holidays, birthdays, promotions, new hires. There's never a wrong time to show your appreciation for the people you work with, and what better way than with a thoughtful gift? Whether you're selecting gifts for clients, coworkers or employees, read on for our best corporate gift ideas.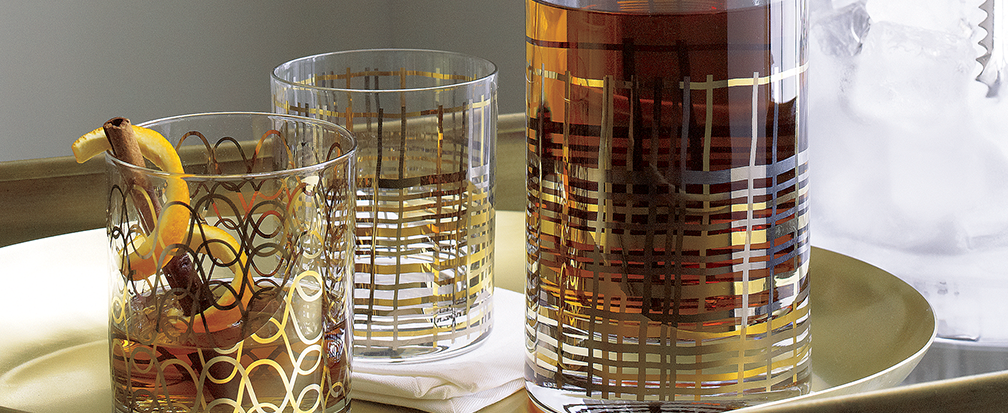 1
Spirits and Barware Gifts
The office bar cart is back in a big way, so set your clients and colleagues up to celebrate in style. Small bar tool sets or cocktail glasses presented alongside bottled wine and spirits make delightful gifts. Muddlers, jiggers, highball glasses, martini glasses and cocktail glasses are also bar cart classics. Wine glasses are an excellent corporate gift idea that offer a sophisticated look at an affordable price. When gifting barware and alcohol to colleagues, be sure to do a little research to confirm the items are a fit for the recipient's lifestyle.
2
Cheese and Food Baskets
Everyone likes food, so it's nearly impossi alble to go wrong with a food basket. Artisanal cheeses, cocktail nuts and jam or dried fruit are a classic and tasty combination. When you include local jam and farm-fresh cheese, it not only makes the gift feel special but also supports local businesses. Include a wood serving platter or a small cheese knife that the recipients will enjoy using again and again. If you opt for a different mix of food, think about including small prep tools or simple kitchen linens as part of the gift.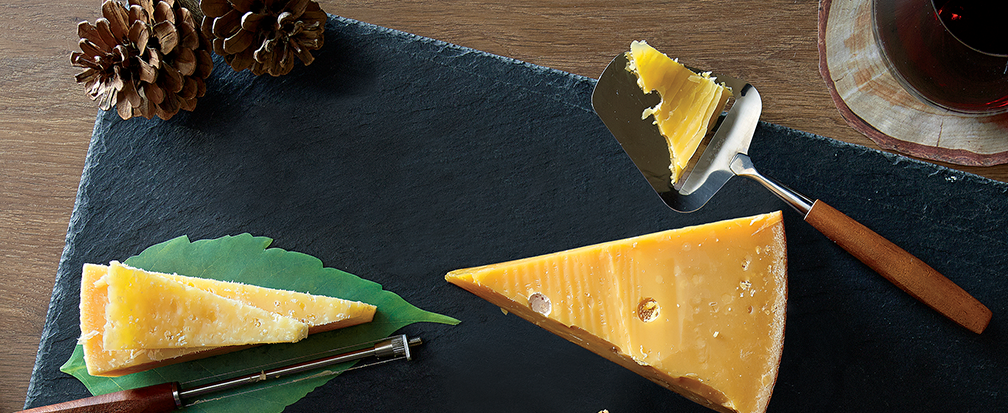 3
Vases, Candles and Home Decor
Small decorative items can be enjoyed on office desks or used at home. Picture frames for family photos, for example, work in both settings. If you choose to go with a ceramic or glass vase, personalize it with a bouquet of fresh or faux flowers appropriate to the season. Other home accessories such as sculptures, centerpiece bowls or seasonal decorations should be neutral in taste, subtle and classic to appeal to the greatest number of people.
4
Coffee and Tea Gifts
What could be more appropriate for a corporate gift than caffeine? Tailor your bundle based on the recipient's preference, and try looking for indulgent blends, fresh, fair-trade coffee beans or authentic tea leaves in exotic flavors. Fill out the present with specialty accessories such as mugs, teaspoons, coffee spoons, a teapot or a single-serve French press.
5
Gift Cards
If you're buying for the whole department or entire company, gift cards are a great way to please everyone. Crate and Barrel gift cards let recipients choose from an array of classic cookware, fresh dinnerware and modern home decor. Recipients can also put the gift toward a special or larger purchase of furniture pieces or sets. Our unique and timeless look appeals to a wide audience and plays effortlessly with a variety of home decor styles.. Online gift cards may be purchased and emailed directly to the recipient, or for a beautiful in-person presentation, our physical gift cards come packaged in sophisticated folio cases. Crate and Barrel's extensive assortment assures that all recipients will find something wonderful to take home.
Share your corporate gifts from Crate and Barrel with us with the hashtag #CrateStyle. For more office ideas, check out our 'office inspiration gallery'.
Back to Top