Create a Wall Gallery
Transform an open wall into a living gallery of your family's best memories with these four simple gallery wall ideas.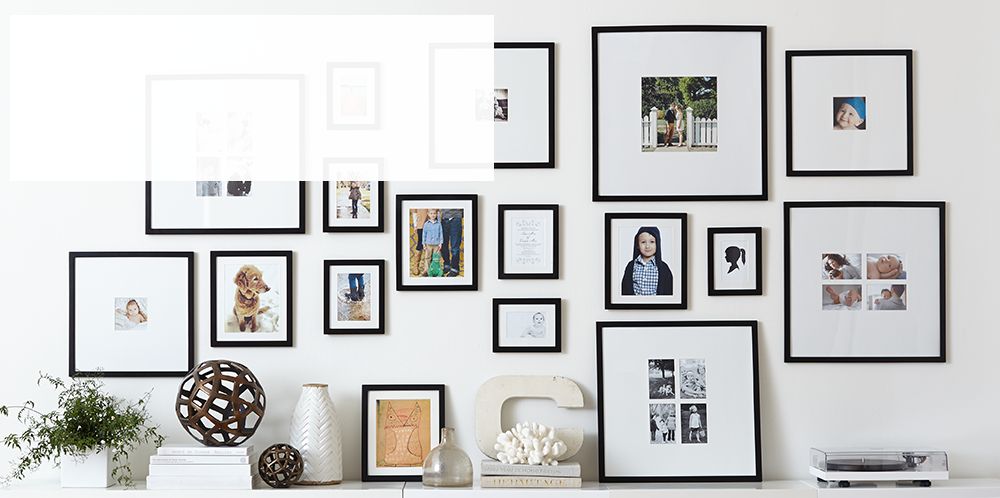 1. Mix it up
For graphic consistency, choose a collection of frames with a similar shape and finish, like our Matte Black Frames with acid-free archival mattes to protect photos for prosperity. To contrast all the horizontal and vertical lines, we added a few unexpected design elements in the form of our Woven Circle Wall Art. A mix of black and white and color photography adds even more visual interest.

2. Map it out
Start by laying out all of the frames and decor pieces on the floor. Trace each one on kraft paper and cut out the shapes. Arrange and tape the pieces to the wall with blue painter's tape, so as not to damage your wall. It's easiest to start with the largest frame and work down to the smallest. Snap photos of a few variations until you find the right composition.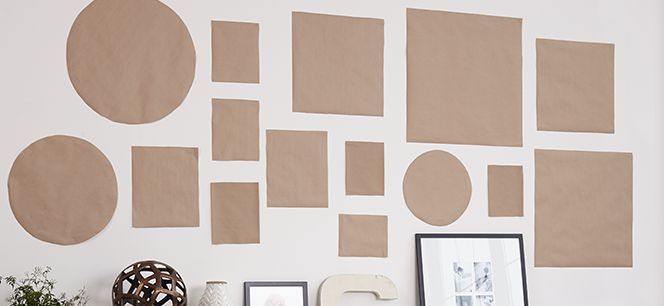 3. Nail it
Once you're happy with the arrangement, mark the edges of each element and a hole for where the nail will go. Remove the kraft paper and hang each piece in its place.
4. Furnish it
Choose a sofa, credenza or other piece of furniture to anchor the gallery wall. We used the Ascend Storage Unit as the visual base for the wall, which also provides a surface for display. Add dimension to the gallery by leaning frames and decor against the wall in a mix of materials, such as ceramic, metal and glass.
For more inspiration, check out Crate and Barrel's Pinterest page of gallery wall ideas.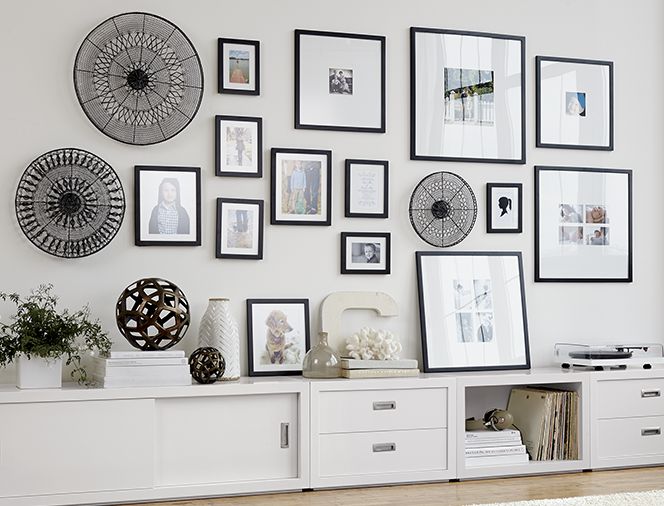 Shop all Picture Frames
Shop all Wall Art