Entertaining
Party Essentials Checklist
We love a good party. But while attending a gathering at someone else's house has its perks (read: all the fun with no clean up required), hosting your own party can be enjoyable, too. It's a chance to open your doors to friends and family, showcase your well-decorated home and put together an evening that reflects your personality. Just keep in mind that throwing a successful soiree takes plenty of planning and attention to detail—and few things take the life out of a party like a frazzled host. To stay ahead in the process and ensure a seamless, stress-free event, we've compiled a list of planning tips and party essentials below. Follow our advice, and we're certain your guests will soon be requesting a sequel.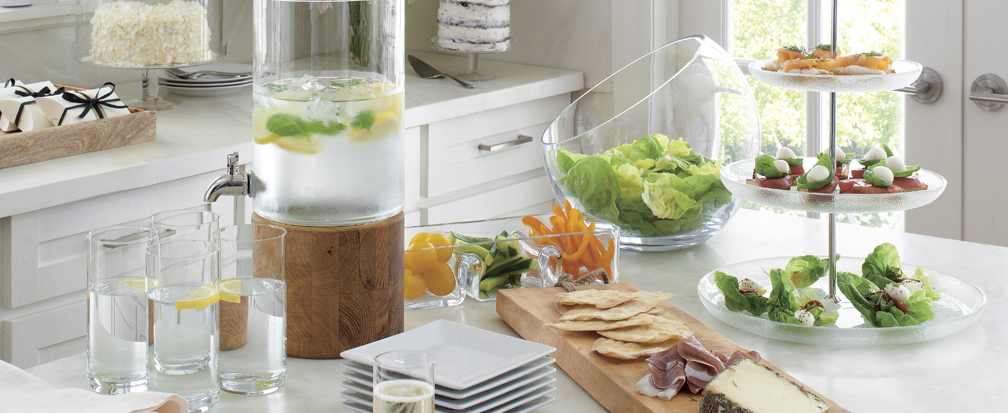 1
First, set the style. Whether it's an intimate cocktail party for 12, a giant 40-person bash, or something in between, decide on the look and feel of the event, then plan food, decor and other party supplies from there. A colorful, casual event will require different elements than a sleek, upscale party. Craft a guest list and get those invites out so the RSVPs can start rolling in—it helps to have an approximate number in mind when it comes to planning.
2
With the menu determined, it's time to gather party supplies, ensuring that you're providing guests with what they need to dine and drink. For example, put spoons out for a sundae bar, or supply champagne flutes for a bubbly-filled celebration. Also make sure to have the right number of plates, glasses, napkins and flatware on hand, so every guest can properly enjoy the spread you've provided. We try to have several extra party essentials in order to accommodate any unexpected attendees.
3
Use party accessories like tablecloths, runners, napkins and other linens to add pops of color and patterns to the room, then round out the look of the gathering with table décor. Candles, decorative bowls, vases filled with artificial or fresh flowers and other accessories can not only infuse extra style and personality into the room, but can also emphasize the party's energy. Place the decorative pieces in the middle of a dinner table to serve as centerpieces, or use them to accent the surface of a bar, punch table, serving station or any area of your party that could use a dose of style.
4
Finally, whether it's on a digital device or an old-school pad of paper, creating a party essentials checklist is a great way to stay ahead, organized and stress-free. Rather than one long, seemingly never-ending to-do list, we divide ours into chunks of time, listing the tasks we can complete a few weeks out, one week out, a few days out, and finally, tasks that need to be done on the big day. Our day-of list even includes a cooking timeline, detailing when to prep, cook and plate various dishes.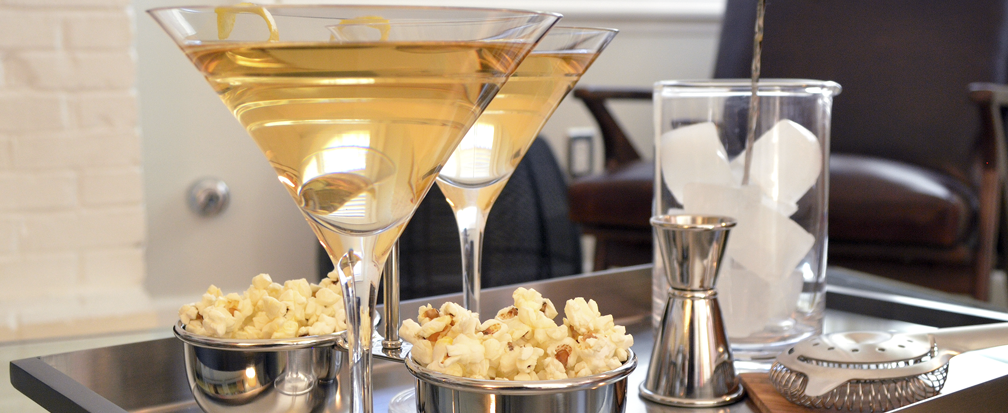 With a few quick steps, the party planning process can be almost as fun as the actual event.
How do you host a party? Share your entertaining essentials with us by using the hashtag #CrateStyle.
Back to Top